August 27, 2020 at 1:40 PM
The Finnish Institute for Health and Welfare (THL) has published 'traffic lights' intended to help people assess the risk of coronavirus infection associated with travelling abroad.
The model seeks to guide travelers about the more or less safe areas of the world, by comparing the incidence of the disease in Finland and in the rest of the countries.
The elaborated graphs depict a world with a few countries in green, which THL considers reasonably safe to travel, in yellow for those with higher risk of infection and in red for states where the risk is considerably greater or "cannot be reliably assessed."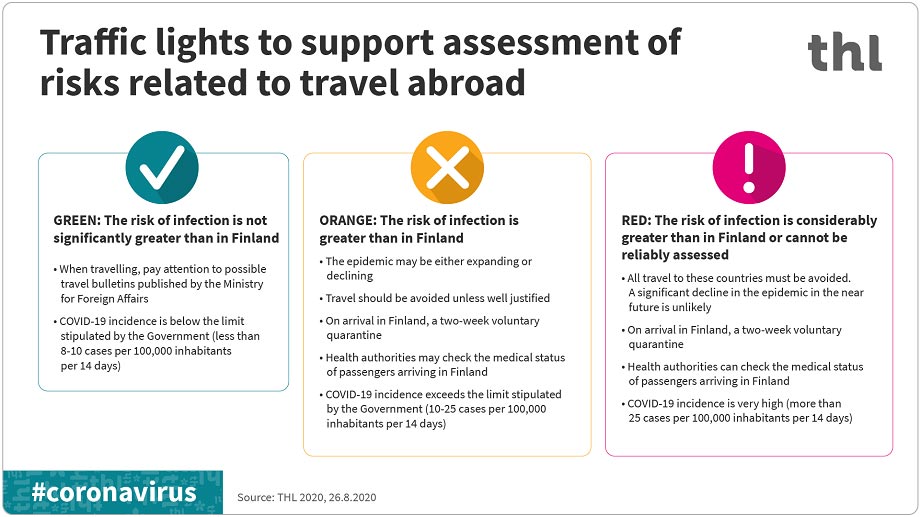 In the green category the Covid-19 incidence is below the limit stipulated by the Finnish government (less than 8-10 cases per 100,000 inhabitants per 14 days).
In the orange category the incidence exceeds the limit set by the Government. The incidence is 10-25 cases per 100,000 inhabitants per 14 days.
In the red category the incidence is very high, with more than 25 cases per 100,000 inhabitants per 14 days.
Most countries in red
The result is that the vast majority of places in the world appear in red, meaning that THL does not recommend traveling to and from them.
The health agency only admits a dozen countries in the world as reasonably safe. Still, the text includes the assumption that in those countries in green the epidemic situation is worse than Finland: "The risk of infection is not significantly greater than in Finland," the agency says to define them.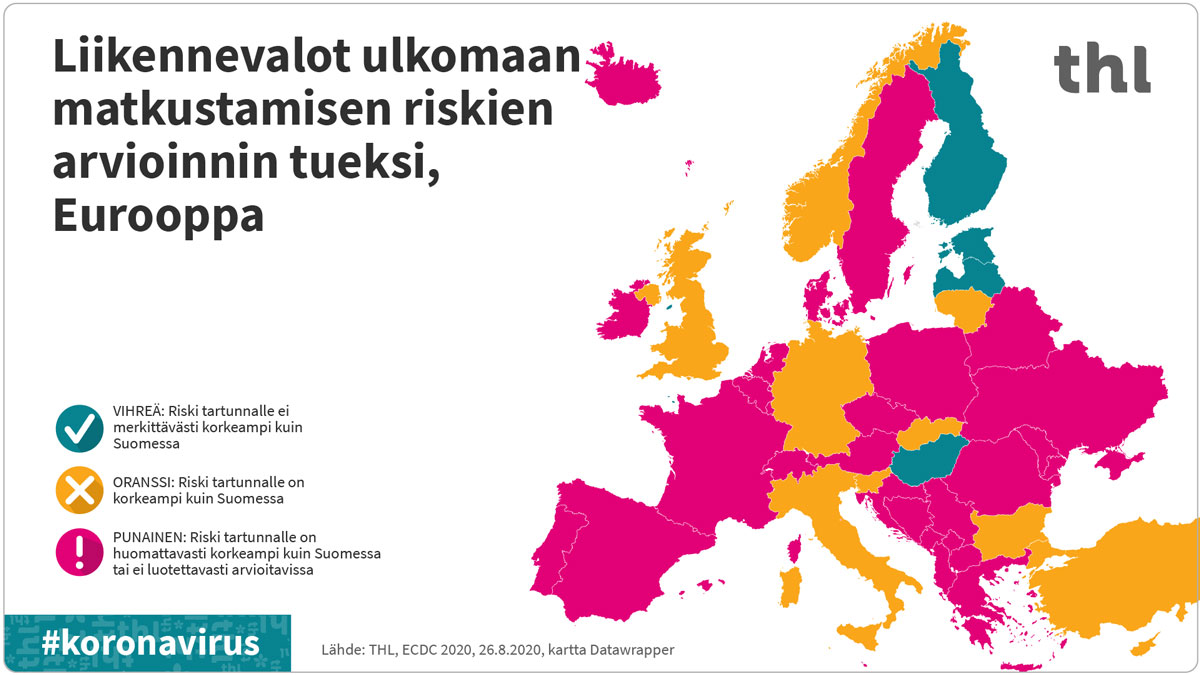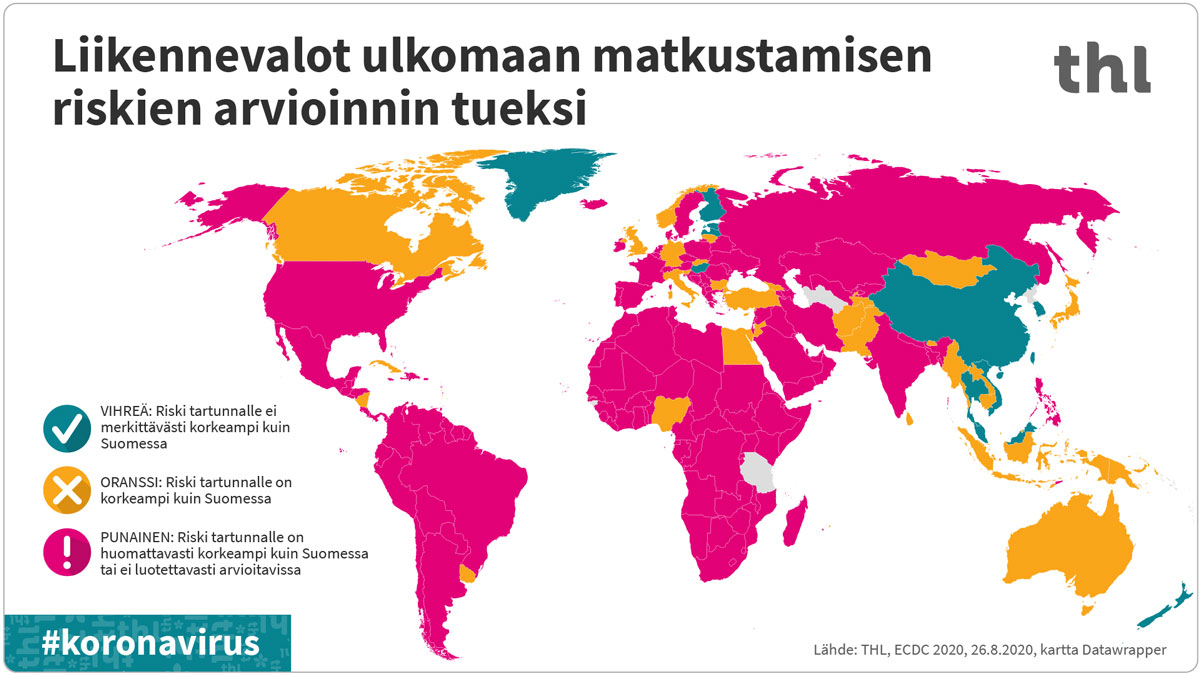 If you want to check the incidence of Covid-19 in your country of origin and the color assigned by THL, you can open the world list HERE.
Voluntary quarantine
"Voluntary quarantine is recommended for those arriving in Finland from orange and red countries. The health status of those arriving in Finland from these countries may also be checked," THL remarks in its press release.
The traffic light model will not replace the border decisions made by the Government, which must be taken into account when travelling.