January 30, 2020 at 10:25 AM
The number of cases of coronavirus 2019-nCoV is multiplying at full speed worldwide. This Wednesday, the virus even arrived in little Finland, which became the third country in Europe to detect the disease within its territory, after France and Germany.
Finnish health authorities had already warned last week of the possibility of cases arising from tourism and international travel. And it has been Lapland, where many Chinese tourists travel attracted by frozen temperatures and the possibility of sighting northern lights, the place where the disease has appeared.
However, the coronavirus 2019-nCoV is becoming a worldwide epidemic. Chinese authorities confirmed today that the disease already affects its entire territory, after the detection of the first case in Tibet. So far, 170 people have died and nearly 8,000 have been infected. China admits more than other 12,000 suspected cases only in its mainland territory.
Track the virus in real time
But figures change very fast, too fast. So much so that several web pages which allow to follow the progress of the epidemic in real time have been created.
One of the maps to follow the evolution of cases worldwide has been created by the John Hopkins University Center for Systems Science and Engineering. The web can be accessed by clicking HERE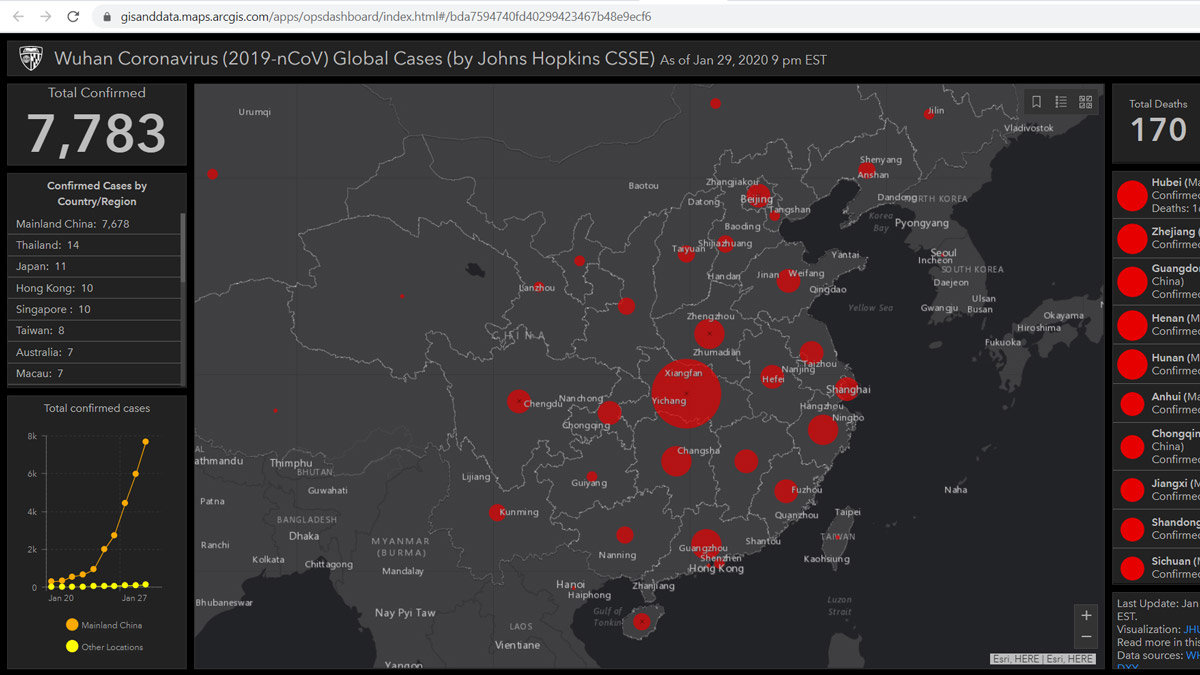 Image: Screenshot of the website created by the Johns Hopkins University to track the epidemic.
Another possibility is to track the progress of the disease through the Google Maps page, which in addition to the confirmed cases shows on the map the places where suspected cases have been found. The Google website can be accessed HERE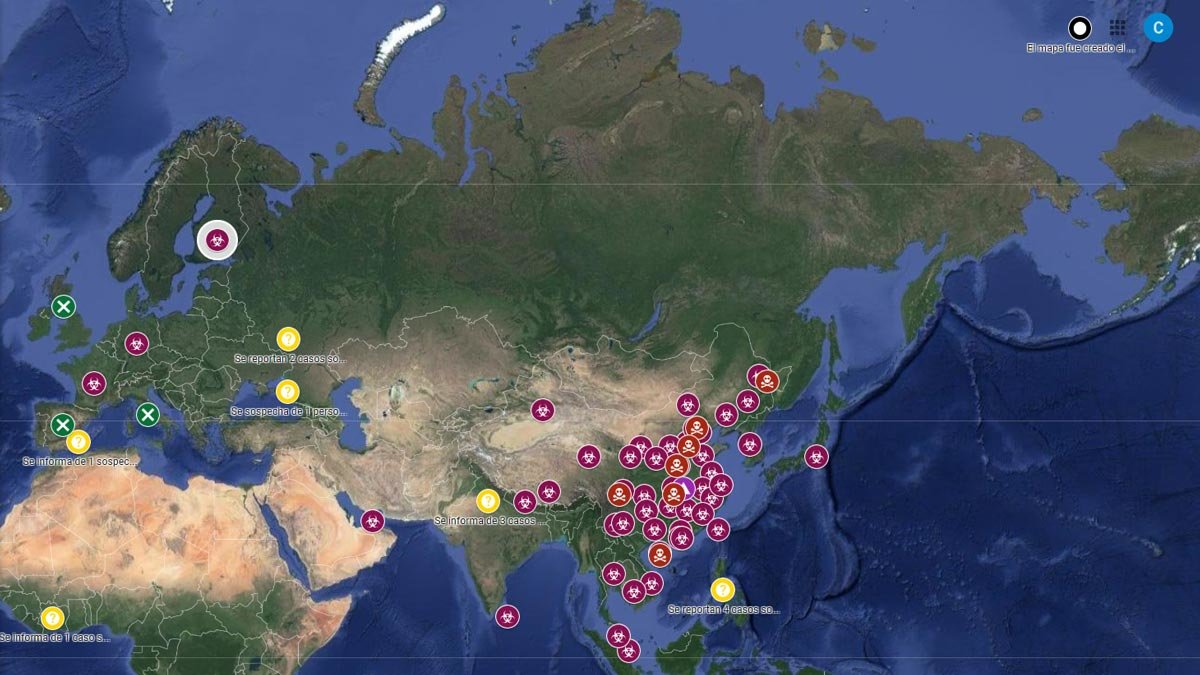 Image: Screenshot of Google's coronavirus page.
In Finland, the Finnish Institute for Health and Welfare (THL) monitors the international situation and updates the information on its page. However, they do not do it in real time.