August 11, 2020 at 3:32 PM
President Vladimir Putin said on Tuesday that Russia is the world's first country to register a coronavirus vaccine and one of his daughters has been inoculated, according to comments carried by state media.
"One of my daughters got vaccinated, so in this sense, she took part in the testing," Putin said at a meeting with senior officials, state news agency TASS reported.
Vaccines normally take many years to test and produce on a large scale.
Countries around the world are developing vaccines to try and slow the Covid-19 pandemic and allow life to return to normal after lockdowns and social-distancing measures affected billions of people.
After the first vaccine shot, his daughter experienced a slight fever, 38 degrees Celsius. Her temperature came down to just slightly above normal the following day.
"After the second shot, she had a slight fever again, and then everything was fine. She is feeling well and has a high [antibody] count," Putin said.
Duterte volunteers
The Philippines said on Tuesday it was ready to work with Russia in testing and producing the vaccine developed by Russian scientists.
Russia hopes to start mass production of its vaccine in October, and has offered to supply the Philippines or to team up with local firms to manufacture it in the country.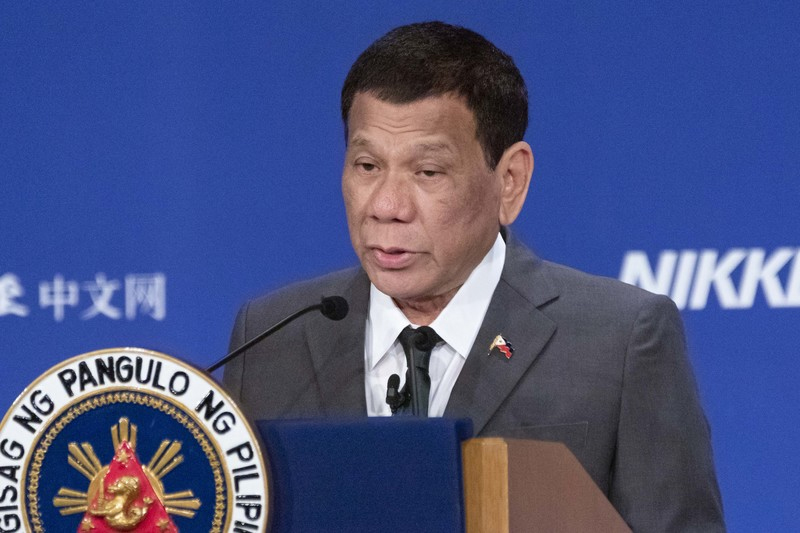 Philippine President Rodrigo Duterte. Photo: Rodrigo Reyes Marin/dpa/File Photo.
"The Philippines stands ready to work with Russia on clinical trials, vaccine supply and production, and other areas deemed practicable by relevant Philippine and Russian agencies to address this global health emergency," a government statement said.
In a public address late Monday, the country's outspoken president, Rodrigo Duterte, said: "When the vaccine arrives, I can be the first one to be experimented on ... If it is good for me, then it is good for everyone."
As of Monday, the Philippines's total number of confirmed coronavirus infections stood at 136,638, the highest in South-East Asia. The death toll from Covid-19 was 2,293.
Side effects
Russia's vaccine was developed by the state's Gamaleya Research Institute for Epidemiology and Microbiology, which announced two months ago that the vaccine had produced immunity in all test subjects without negative side effects.
The vaccine was initially tested on volunteers from the institute and then soldiers from the Russian military. "There were no side effects or abnormalities" detected among the volunteer soldiers, Russia's Defence Ministry said in a statement last week.
"The research results clearly showed that all volunteers had a clear immune response resulting from the vaccination," the Defence Ministry said.
WHO officials have been in close contact with Russian health authorities regarding the potential vaccine, a WHO spokesperson told dpa last week, saying that clinical trials were being conducted in compliance with international standards.