April 10, 2021 at 11:21 PM
Police detained 20 deniers of the pandemic on Saturday in Helsinki during an unauthorized protest against the coronarivus restrictions imposed by authorities to curb the spread of the virus.
According to police information, the protest had not been communicated to the authorities in advance.
The protesters carried placards with slogans calling for freedom, against vaccines and mandatory tests, with striking phrases such as "Anal tests no, thank you."
The detentions came after security forces ordered protesters gathered in Narinkkatori to disperse.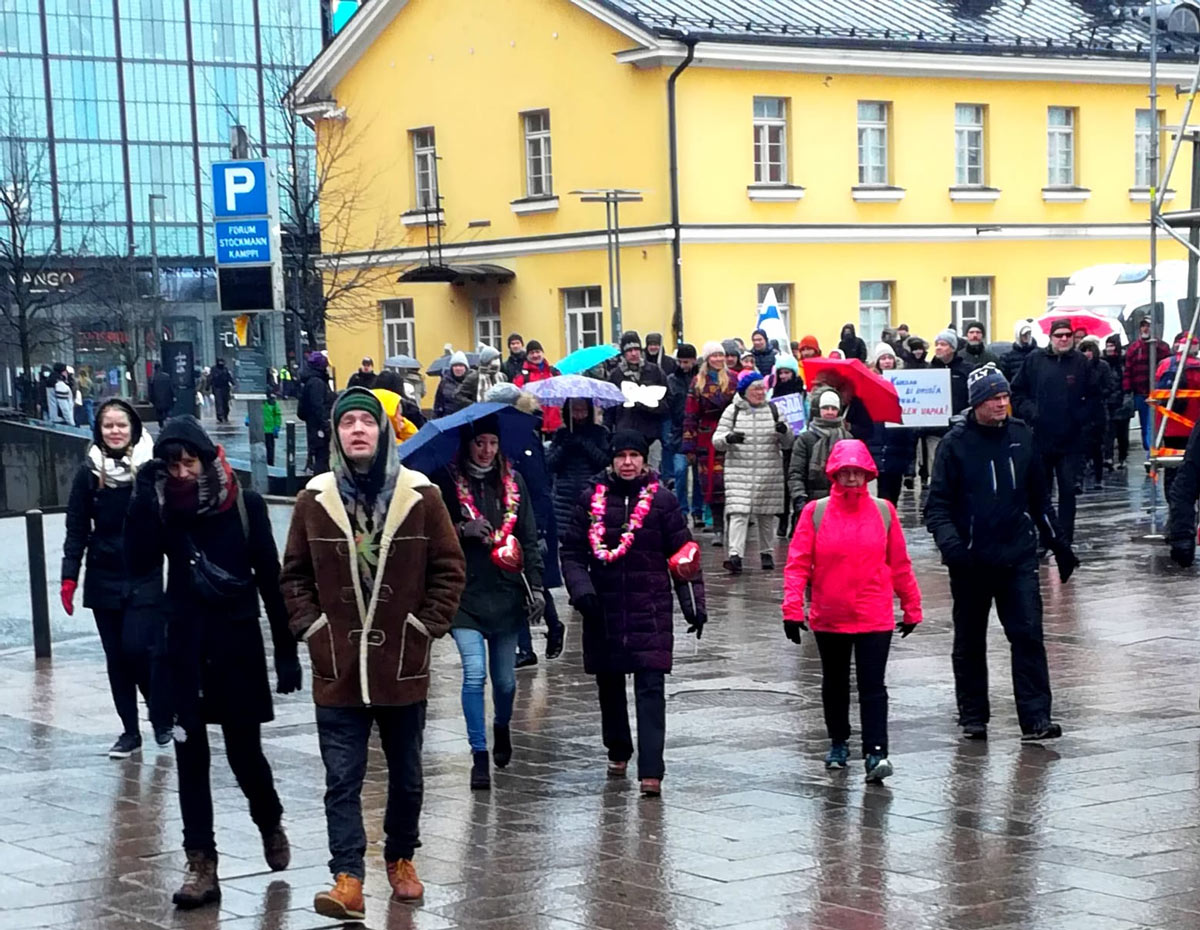 Protesters marching through central Helsinki. Photo: Twitter/@MikkoPuolimatka.
Instead of doing that, many demonstrators then headed towards the Market Square (Kauppatori) and others joined them along the way.
Car drivers fined
During the course of the march, the police detained 20 protesters for disobeying orders disperse. The detainees were also fined for resisting authority.
Along with those detained, 10 car drivers were also fined for disrupting traffic as part of the protest.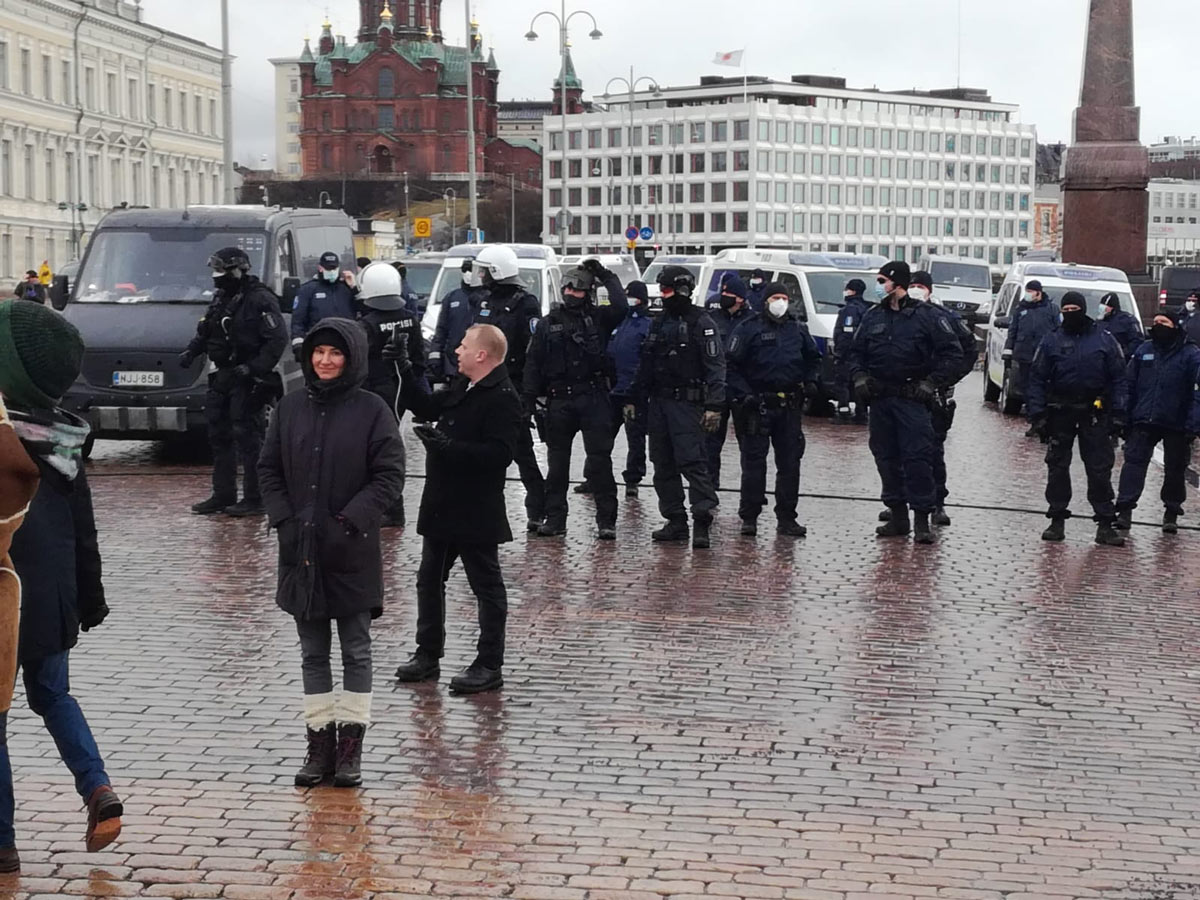 Police units deployed in the harbour in anticipation of incidents. Photo: Twitter/@MikkoPuolimatka.
The Police estimates that the demonstration had 300 participants at its peak. Public gatherings have been limited to six people in Finland during the pandemic.
The demonstration ended after 2 p.m.
Mielenosoitus on päättynyt. Poliisi otti kiinni 20 henkilöä koronarajoituksia vastustavassa mielenosoituksessa. Tiedote: https://t.co/61gV4JeQFd

— Helsingin poliisi (@HelsinkiPoliisi) April 10, 2021