Finland has registered 179 new cases of coronavirus (koronavirus, in Finnish), in the last 24 hours.
According to the latest figures published on Wednesday morning by the National Institute for Health and Welfare (THL, in its Finnish acronym), to date, 2,487 infections have been diagnosed throughout the country.
An interesting statistical change is that for the first time there are more infected women (50.5%) than men (49.5%).
The general situation is especially complicated in the capital area, where the number of infections is increasing steadily. So far, 1,568 cases have been found in the Helsinki-Uusimaa region.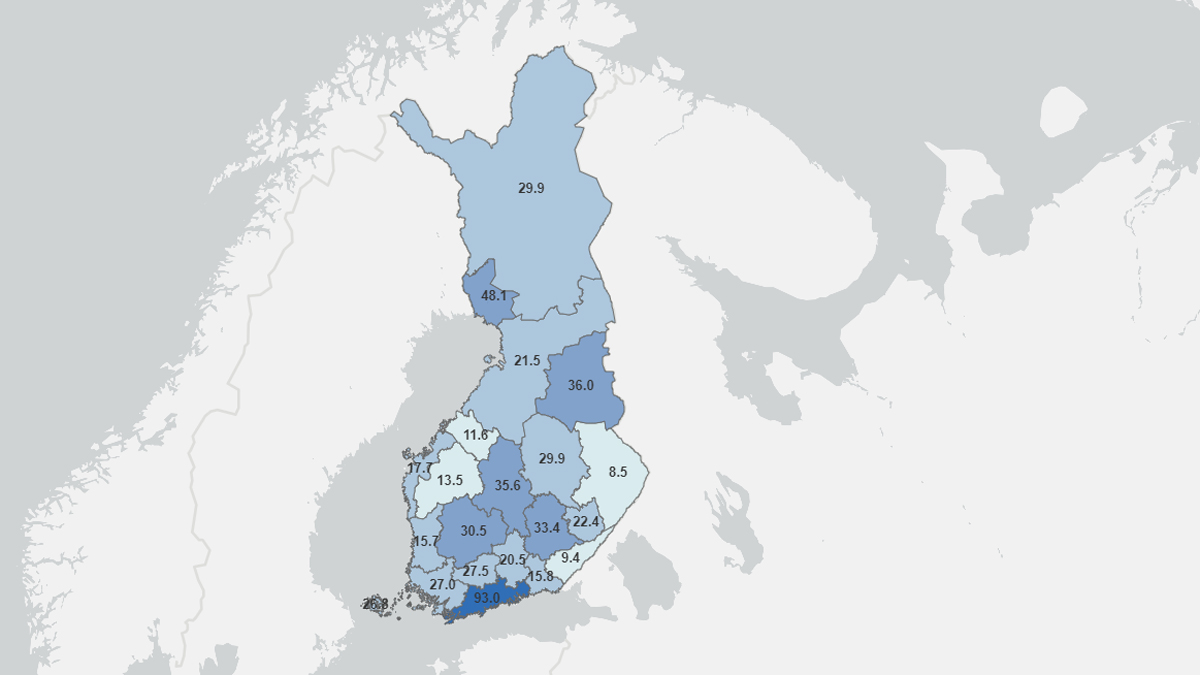 The map shows the number of Covid-19 cases per 100,000 inhabitants diagnosed in the different regions of Finland. Source: THL.
The incidence of cases
In the Helsinki-Uusimaa region, the incidence of cases is also the highest across the country: 93 infections per 100,000 inhabitants. For the country as a whole, the incidence is less than half that of Uusimaa, according to THL.
After Uusimaa, the areas most affected by Covid-19 are those which include the other most populated cities of the country.
The regions of Pirkanmaa (Tampere and its surrounding municipalities, with 157 infections) and Southwest Finland (the region around the city of Turku, with 130 cases) rank second and third in the list.