December 8, 2020 at 1:13 PM
A 90-year-old grandmother and an 81-year-old man called William Shakespeare have become the first people in Britain to receive a Covid-19 vaccine, and the first in the world to be given the Pfizer/BioNTech jab as part of a national campaign.
Former jewelery shop assistant Margaret Keenan received the vaccine at University Hospital in the city of Coventry in central England just after 6:30 am (local time) on Tuesday.
Keenan said: "I feel so privileged to be the first person vaccinated against Covid-19, it's the best early birthday present I could wish for because it means I can finally look forward to spending time with my family and friends in the New Year after being on my own for most of the year."
The nurse who administered the injection, May Parsons, said it was a "huge honour" to be the first in the country to deliver the vaccine to a patient. The Philippines-born nurse said that "now it feels like there is light at the end of the tunnel."
Prime Minister Boris Johnson praised the development: "Today the first vaccinations in the UK against Covid-19 begin," he tweeted. "Thank you to our NHS [National Health Service], to all of the scientists who worked so hard to develop this vaccine."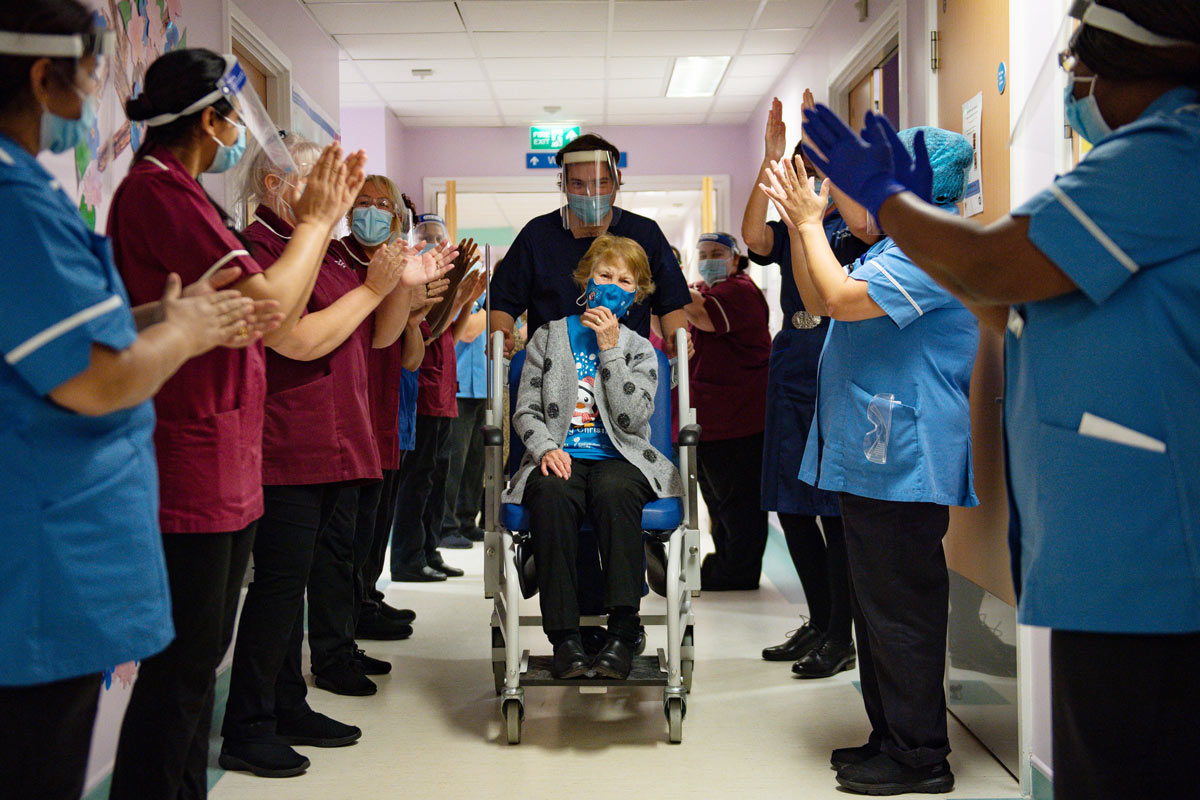 Health workers applaud to Margaret Keenan (C) after becoming the first patient in the UK to receive the Covid-19 vaccine. Photo: Jacob King/dpa.
The elderly first
Britain on December 2 approved the vaccine for use across the country, with the elderly in care homes and their caretakers being given top priority.
Having left the European Union earlier this year, Britain was able to give authorization while approval is still pending for the EU bloc.
The vaccine is being rolled out at 50 "hospital hubs," due to the logistical challenges of storing it at minus 70 degrees Celsius.
In Northern Ireland, a 28-year-old nurse was reportedly the first person to receive the Covid-19 vaccine.
Some other countries, including Russia and China, have already started mass vaccination campaigns with their own domestically developed vaccines.