March 27, 2022 at 11:50 AM
Some kind soul has been spray painting love hearts over dozens of electricity hatches on the flats in the town where I live; not exactly Banksy but it makes me smile nonetheless. A mean-hearted soul has been painting a cross over them. But more hearts keep popping up every morning. I get to the bus stop at midday having left my lover resting in bed, excited about the day ahead.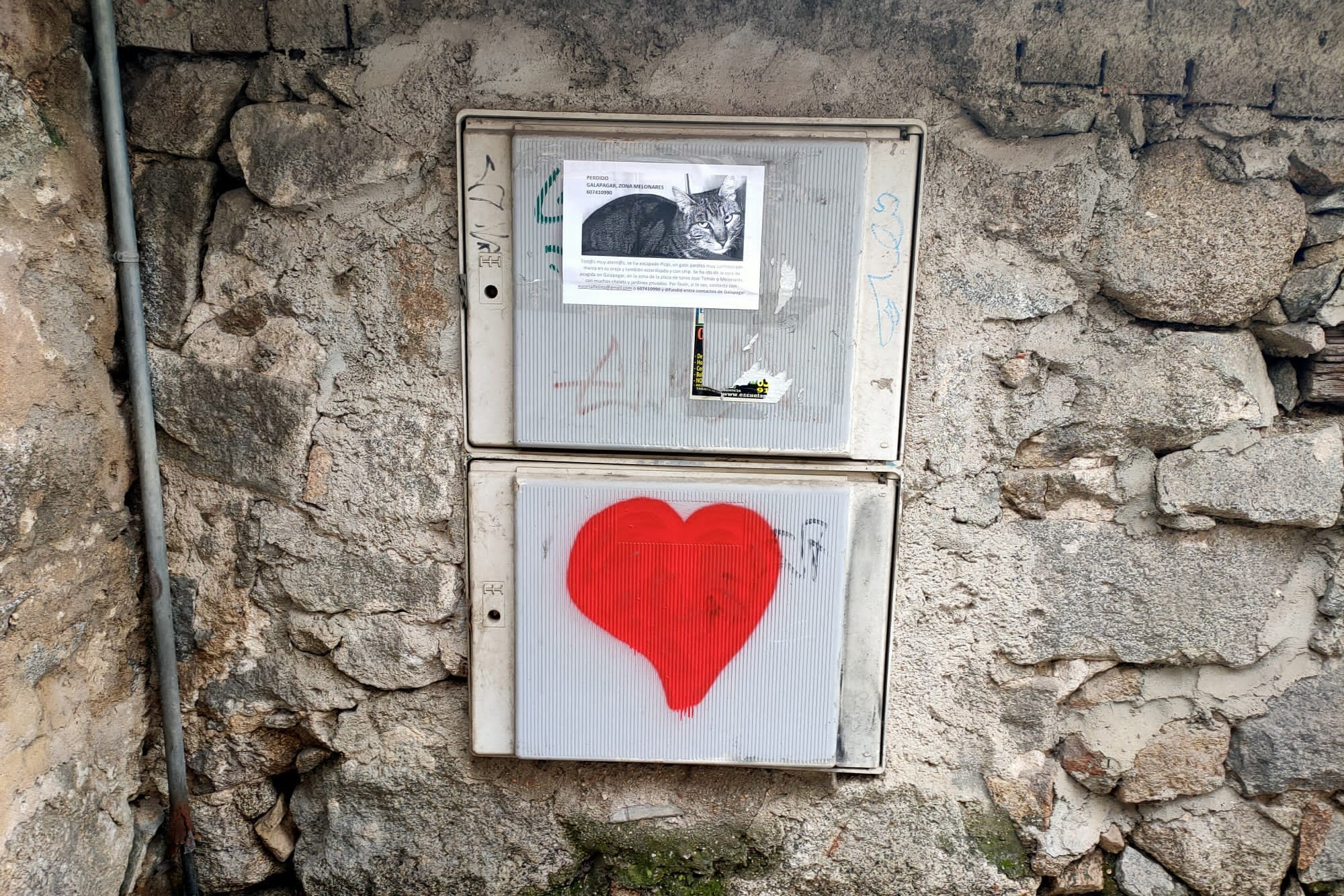 The concert is sold out and I still haven't got a ticket. It doesn't matter, I'm meeting a friend and some more before the gig. If I can't get in, I'll watch Barcelona hammer Madrid instead. It would be a pity to miss The Fontaines D.C. They've already canceled the event twice during the pandemic. They were supposed to be on the verge of conquering the world but the world stopped and live events with it.
So what can I tell you about the group? They are in their twenties, like poetry, met in Dublin, have two albums out with another one coming soon, and if you like Sleaford Mods, early Arctic Monkeys or Sultans of Ping FC, then this growly beaty guitar boy band will be your cup of tea.
I've reached the stage in my life where I only remember the song titles of the ones I really like. 'Boys from the better land' has been rattling through my head for the past week or so and the first album has been on in the kitchen more than once. I haven't listened to the second one yet. I'm not a huge fan yet.
I leave the Metro in Callao and slip behind Gran Via and into the quieter streets and head towards the bar. On the way I bump into Des who tells me to get a ticket off Frank. My previous plan of getting a press pass with the vague excuse of interviewing the support act, Just Mustard, is obviously in doubt, so I message Frankie and sort it out.
Not counting the many trips to assorted non league grounds scattered around Madrid, this must only be the third or fourth time I've been in the centre in two years. Adam arrives late and we sit and drink beer outside. Queer tour guide groups pass by as we discuss the themes of the day, what series we like and joke and mess about as only friends from the same city do. He doesn't want to go to the gig. He tells me The Divine Comedy played an excellent set the week before. The short walk to an Argentine restaurant takes us through the crowds. Adam points to a bronze archer on top of a hotel and then to the floor where arrow marks have been scratched into the pavement. The food was meaty and the wine was Malbec.
As we wander towards the next bar I can't stop thinking about the love hearts and why would anybody take the time to draw a black cross over them. I imagine confronting the offender and giving them a huge hug, telling them everything was gonna be alright.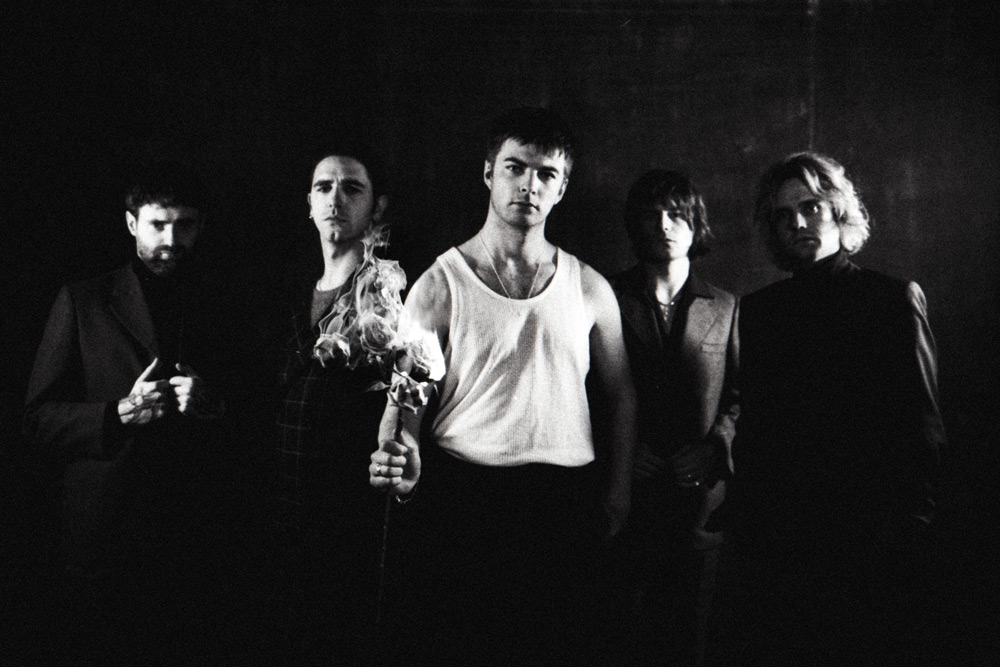 We soon arrive to the bar and are greeted by friendly smiles. The Siete Tetas (seven tits) is a park in Vallecas close to the Rayo Vallecano football stadium. A place where some fans meet and drink big cans of beer before matches. So this group of mates are called The Siete Tetas.
I've reached the stage in my life where I only remember the song titles of the ones I really like. 'Boys from the better land' has been rattling through my head for the past week or so
Frank introduced me to them after I separated from my wife in 2019. I went to Rayo matches on a Sunday and during COVID lockdown we zoomed regularly, drinking beer and Seven Heads whiskey. They are a largely Irish or Anglo Irish set of lads but Dave is from Reading. Living in a different country throws you together with so many diverse people. I've learnt much about Irishness since living in Madrid. The UK really does a shoddy job of educating people about our neighbours and Brexit will only make it worse.
Shane is talking to his girlfriend Lydia, who is from Galicia, while Danny quietly listens. Jamie and Adam are deep into conversation, it must be about music. I'm beginning to avoid talking as the effects of being over served are coming into play. It's time to head to the venue, La Riviera. It's a decent sized place with an annoying palm tree. Adam drifts off home and I find myself listening to Dave. The others have gone ahead. On nights like this you are never sure that you will see them until the lights go up.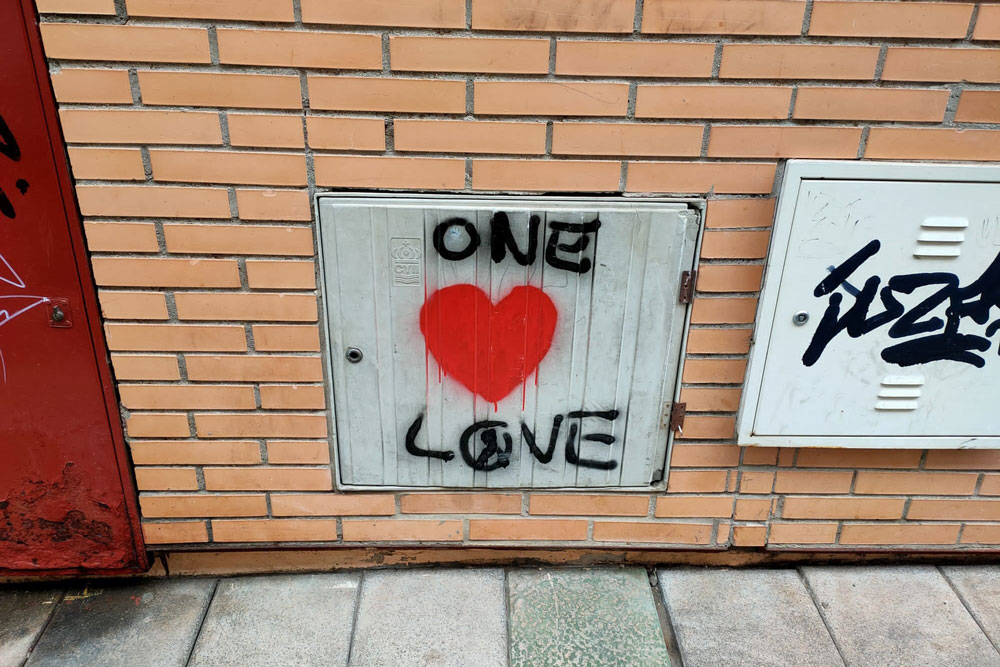 So finally, after more than two years without a real gig, I sway past the bouncers and rock hard into the wall. Somehow I manage to hold onto a balcony rail with a decent view of the band, palm tree withstanding.
The rest is now a happy blur of jumping, screaming and of course the music. I wonder what I will remember about this day and what will I write about. Who cares? After months without it, Rock and Roll is back. Thanks Fontaines D.C., as days like these have been scarce of late.
Skinty Fia by Fontaines D.C. is out on the 22nd of April.
This is Skinty Fia, our new tune from our new album, out 22nd April. The video, directed by Hugh Mulhern is out now too. Watch and listen here https://t.co/jZcEKjbXdJ pic.twitter.com/KNrANK2jQM

— Fontaines D.C. (@fontainesdublin) March 21, 2022