Thousands of people took part in demonstrations in Turkey on Thursday to protest the country's withdrawal from the Istanbul Convention, a human rights treaty to prevent and combat domestic violence.
Demonstrators in central Istanbul held up placards reading: "We are not giving up on the Istanbul Convention. It's not over for us."
They chanted, "We are not silent, we are not afraid, we do not obey."
There was a heavy police presence and police tried repeatedly to stop the march. Many streets were blocked off.
Later in the evening, officers used tear gas to break up the demonstration.
Protests were also held in the coastal metropolis of Izmir, the capital Ankara and other Turkish cities, all amid a massive police presence.
"Turkey has set the clock back 10 years for women's rights," said Amnesty International's secretary general, Agnes Callamard, on Thursday.
She said Turkey's withdrawal from the convention sent a "reckless and dangerous message" as perpetrators could avoid punishment.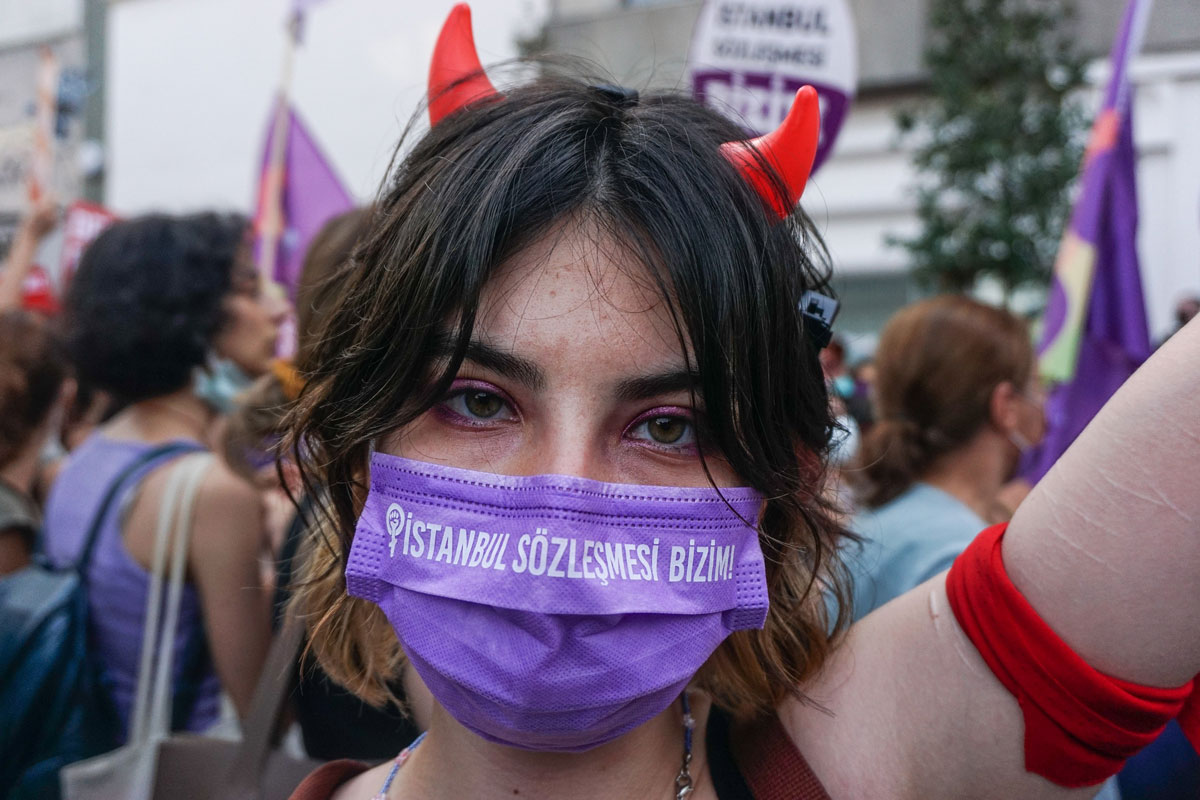 A woman wears a mask saying Istanbul convention is ours. Photo: Ibrahim Oner/dpa.
President Recep Tayyip Erdogan announced Turkey's departure from the treaty in March, in a move that took effect on Thursday. As a justification, the Turkish leadership said the convention had been hijacked by people who wanted to "normalize homosexuality."
Erdogan spoke about the withdrawal later in day, saying some people were wrongly trying to portray it as a "step backwards" for the country.
An 'action plan'
"Our fight against violence against women did not begin with the Istanbul Convention and does not end with the withdrawal from this convention," he said.
Erdogan said that Turkey already has effective laws against violence, without making any distinctions in religion, gender or race. He did not mention sexual orientation.
He said an "action plan" was being drawn up to increase society's sensitivity to violence against women.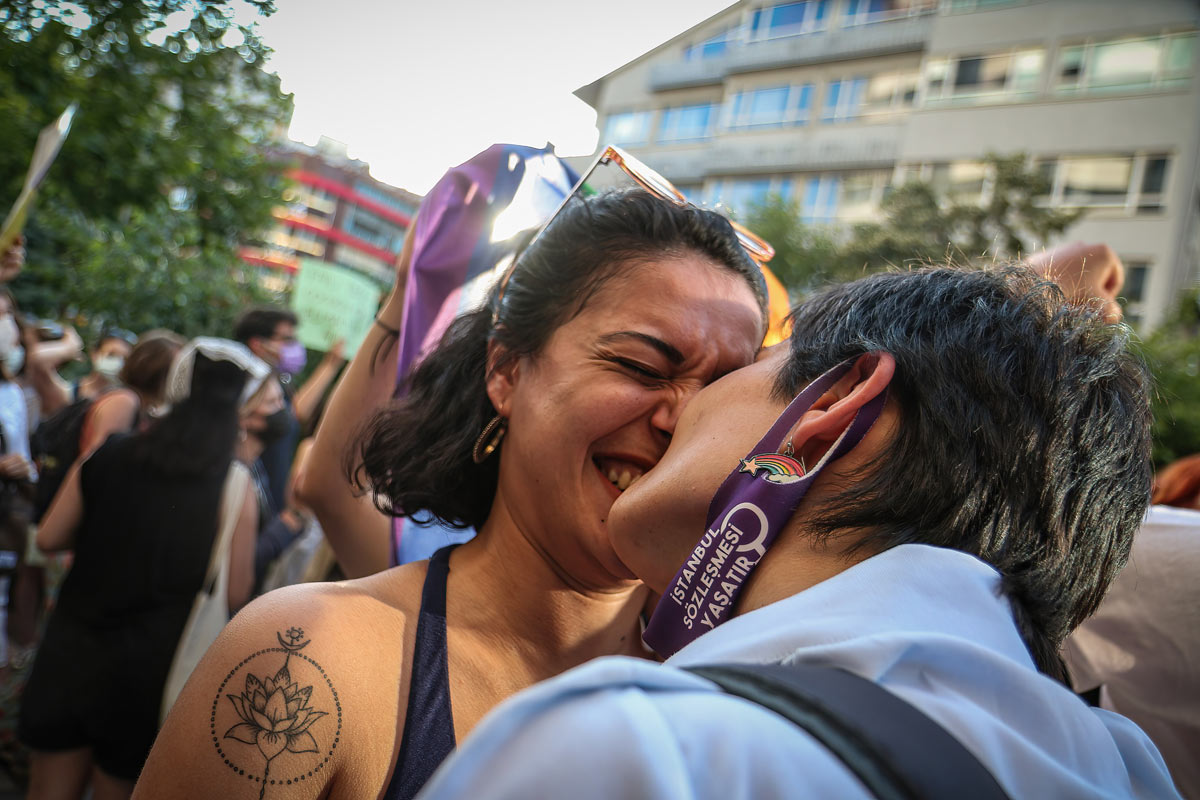 Protesters kiss during the demonstration. Photo: Tunahan Turhan/dpa.
The Istanbul Convention was drafted by the Council of Europe in 2011. It aims to create a Europe-wide legal framework to prevent and combat violence against women.
As in many other countries, violence against women is a widespread problem in Turkey. At least 300 women were killed by men there last year, according to the organization Wir Werden Frauenmorde Stoppen, a German platform whose name translates as "We Will Stop the Murders of Women."