November 3, 2020 at 8:44 PM
A terrorist attack paralysed Vienna's city centre on Monday evening, causing chaos on the last night before a partial lockdown came into force to curb a new rise in coronavirus cases.
At least five people were killed, including one perpetrator shot by police, though it remains unclear whether he was acting alone.
This is a summary of what we know and what we don't know so far.
The attack:
It happened a few hours before a partial lockdown came into force at midnight. The first shots were heard on Monday evening at 8 pm (local time) near Vienna's main synagogue in a central neighbourhood home to several bars and restaurants.
A man, now named as Kujtim Fejzulai, randomly shot at crowds and at people sitting in restaurants and bars. He was armed with an assault rifle, a gun, a machete and wearing a dummy explosive belt. At least four passers-by were killed instantly.
Fejzulai was shot dead by police within nine minutes of launching his attack.
The victims:
The four bystanders who were killed were an elderly man, an elderly woman, a young man and a waitress, Austrian Chancellor Sebastian Kurz said.
In addition, 22 people including a police officer were injured. At least seven people are in a critical condition.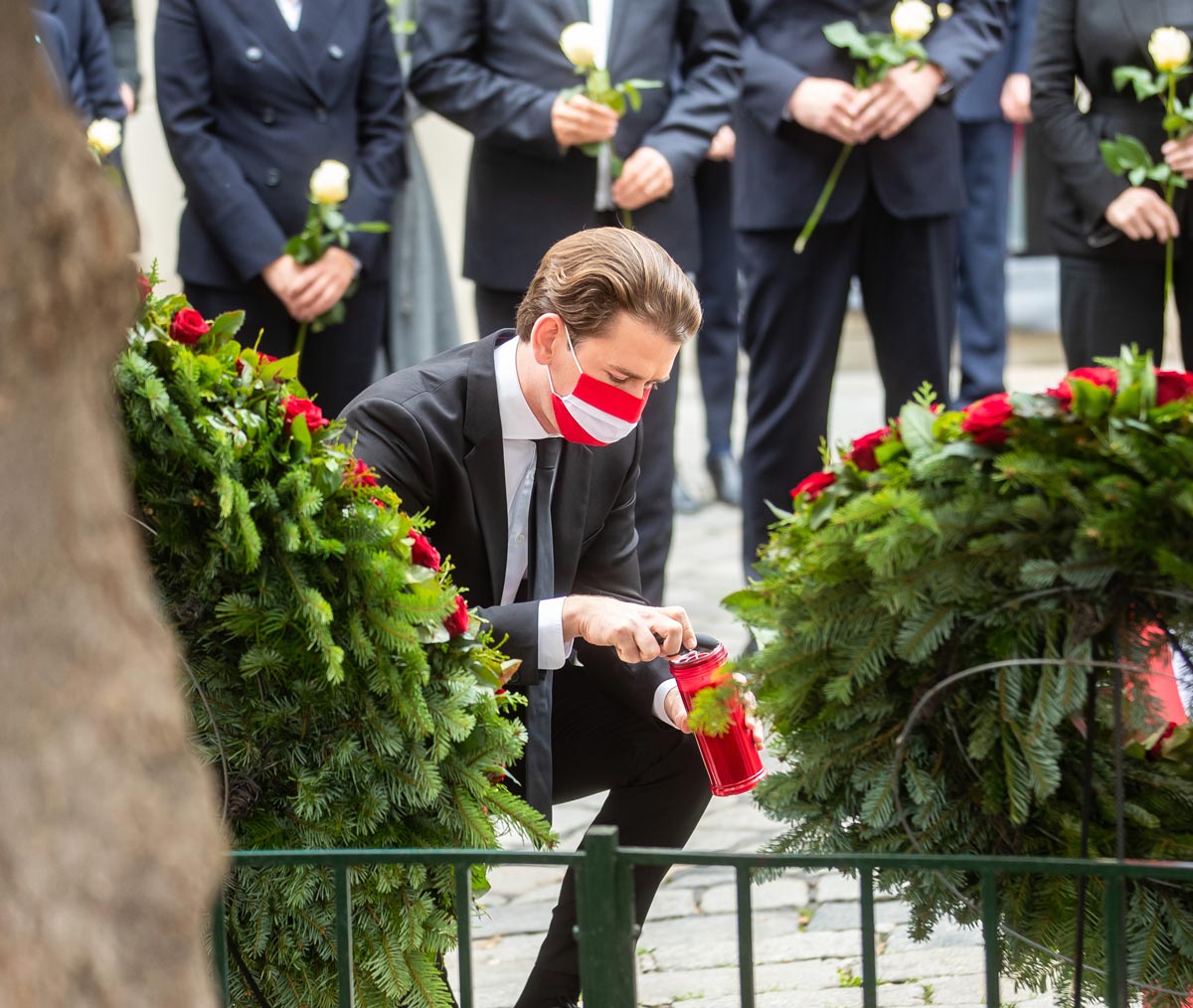 Austrian Chancellor Sebastian Kurz pays his respect to the victims. Photo: Arno Melicharek/dpa.
The perpetrator:
Fejzulai, 20, a joint citizen of Austria and North Macedonia, was previously convicted for involvement with a terrorist organization. He was convicted in April 2019 for attempting to travel to Syria to join the extremist militia group Islamic State.
Fejzulai was handed a 22-month sentence but was released on parole in early December.
Austrian Interior Minister Karl Nehammer told journalists that Fejzulai had convinced authorities he had been deradicalized and was fit for release.
Austria has asked the North Macedonian Interior Ministry for information on the attacker, broadcaster A1 reported.
The locations:
Police said the attack took place at six different locations, including the narrow alley Seitenstettengasse, which leads to the city's main synagogue, the square Morzinplatz and the streets Fleischmarkt and Bauernmarkt.
After the attack, public transport to Vienna's city centre was temporarily shut down.
The investigation:
18 apartments were searched after the attack, including Fejzulai's home. Raids were also conducted in his social circle and 14 people were arrested.
In Sankt Poelten, west of Vienna, police arrested two people and searched two houses, which according to the newspaper Kurier belonged to contacts of Fejzulai. Vienna deployed 1,000 police officers in the city, the Interior Ministry said.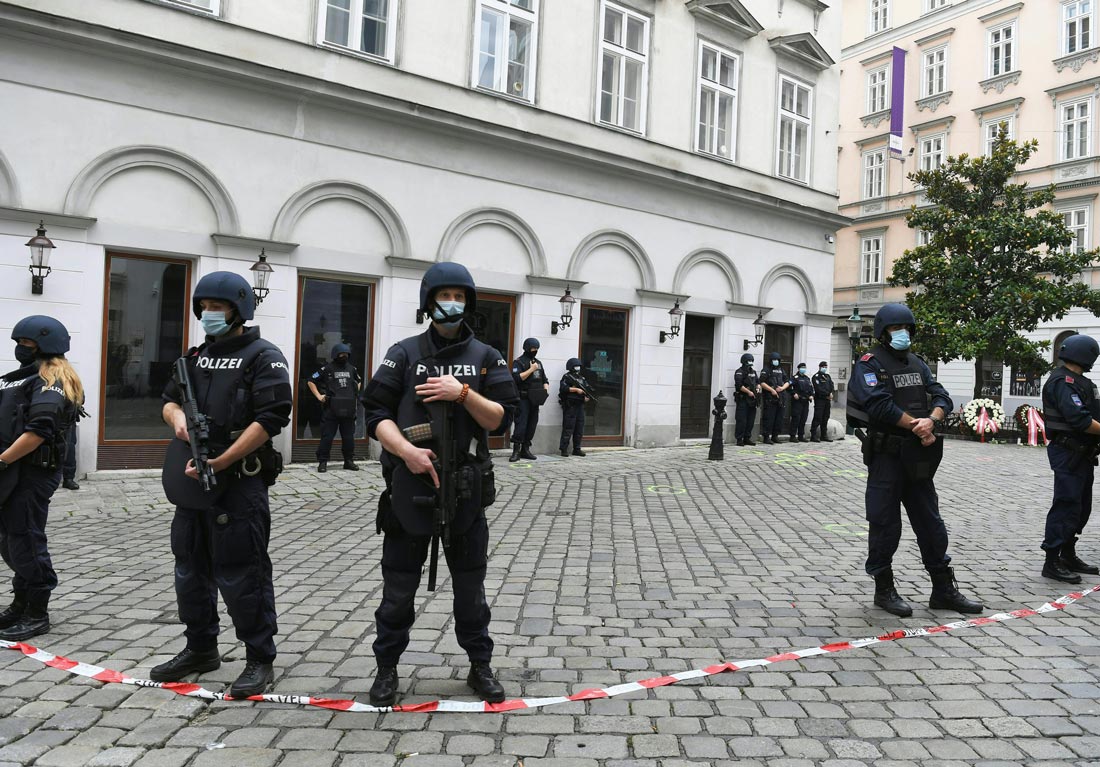 Armed police officers block the area of the crime scene. Photo: Roland Schlager/dpa.
Other perpetrators:
It was at first unclear whether Fejzulai had other accomplices or was acting alone.
After sifting through thousands of videos of the events, initial investigations did not point towards a second perpetrator, Nehammer said on Tuesday.
It was also unclear whether Fejzulai had support from the outside, for instance to procure the weapons.
The motive:
Despite the link to the extremist Islamic State militia, the concrete motive behind the attack is as of yet unknown. No claims of responsibility have been released yet.
It is unclear whether the perpetrator wanted to sow panic or target the nearby synagogue.
According to Oskar Deutsch, leader of the Jewish religious community, the synagogue and nearby offices were already shut at the time of the attack.
Surveillance:
It was unclear whether or how security authorities were watching Fejzulai after he was released.
He was able to move around freely while on parole, Nehammer said.