A deceased Swedish man was named as the chief suspect in the 1986 murder of prime minister Olof Palme, a Swedish prosecutor said on Wednesday, effectively ending the murder probe.
The suspect, identified as Stig Engstrom, died in 2000.
"I think we have come as far as you can request," chief prosecutor Krister Petersson said.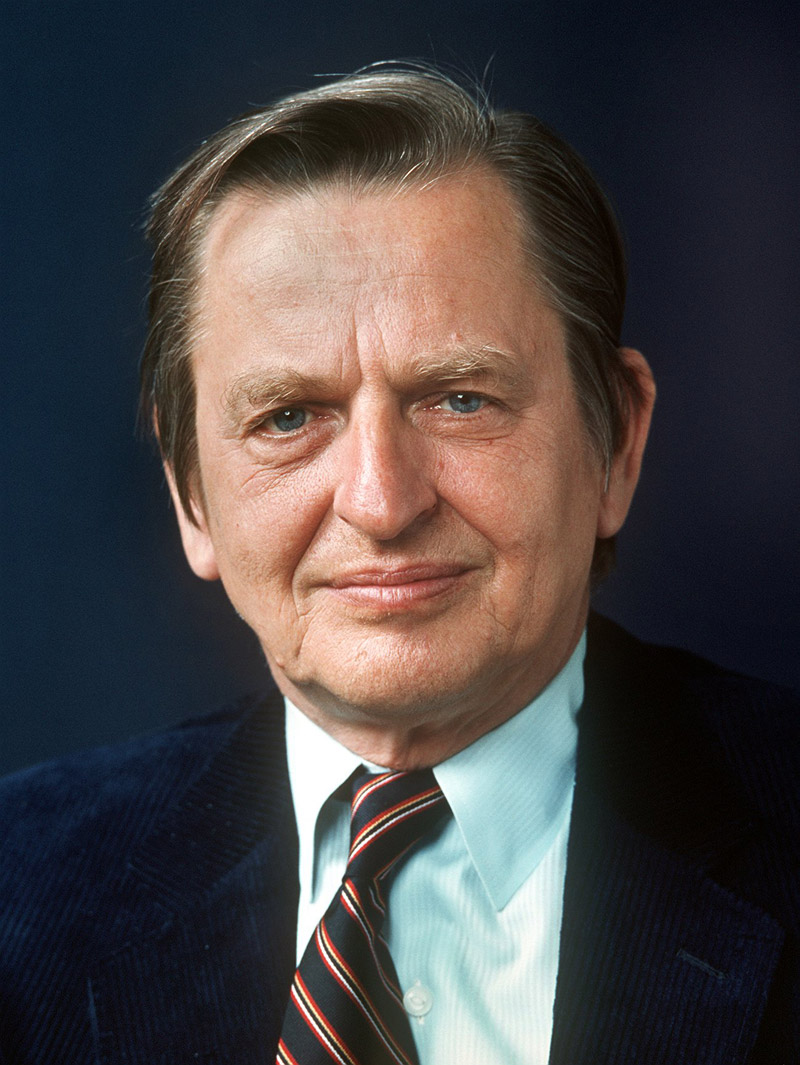 He said investigators have concluded the perpetrator was the so-called "Skandia man," referring to Engstrom's work place at the insurance company, which was adjacent to the crime scene.
"Since [Engstrom] is deceased, I cannot bring charges against him or interview him. That is why I choose to close the preliminary investigation," Petersson added.
*Olof Palme. Photo: dpa.
He was speaking at an online press conference with Hans Melander, head of the police team.
Killed in 1986
Palme was gunned down in central Stockholm on February 28, 1986, minutes after he and his wife, Lisbet, had left a cinema.
The assassination shocked Sweden and triggered a huge manhunt. However, the investigation was fraught with mistakes from the outset.
Investigators have considered numerous scenarios in the years that followed, and more than 130 people have confessed to the crime.
Palme served as leader of the Social Democratic Party from 1969 until his death, and was prime minister between 1969 and 1976, and from 1982 to 1986.
Chronology of the case
Swedish prime minister Olof Palme was shot dead on a central Stockholm street in 1986. Some key events in the case:
-February 28, 1986: In the late afternoon, Palme and his wife Lisbet agree to go to the cinema along with their son Marten and his girlfriend to see the Swedish film "The Brothers Mozart." After the film they walk home without bodyguards through the city centre. At 11:21 pm, a man approaches Palme from behind and shoots him. The gunman flees. Lisbet Palme is slightly injured.
-March 8: The head of the police investigation Hans Holmer presents a 33-year-old Swede as a possible suspect. He soon turns out not to be the perpetrator.
-May 28: After an incriminating witness statement, petty criminal Christer Pettersson is questioned for the first time, but remains on the margins of the case.
January 20, 1987: Holmer orders a large-scale search of the homes of exiled Kurds. Some 22 people are arrested on suspicion of involvement in the Palme murder. Holmer publicly commits himself to the so called "PKK lead," a reference to the Kurdistan Workers' Party (PKK), a militant separatist group banned by Turkey, linked to two killings in Sweden. The trail goes nowhere and Holmer is forced to resign.
-December 14, 1988: Pettersson is arrested as a suspect based on Lisbet Palme's identification.
-July 27, 1989: The Stockholm District Court convicts Pettersson of murder and sentences him to life imprisonment.
-November 2, 1989: The Svea Court of Appeal acquits Pettersson, citing that Lisbet Palme had been influenced by the police when she identified him in a line-up.
-December 1997: The prosecutor general files an appeal to the Supreme Court requesting a retrial of Christer Pettersson, who maintains his innocence.
-May 28, 1998: The Supreme Court rejects a request for a retrial.
-1999: A government-appointed commission publishes several critical reports into how the Palme murder was investigated, noting that some leads were never followed up or even ignored.
-September 29, 2004: Pettersson dies after a fall.
-July 1, 2010: Sweden abolishes the 25-year period of statutory limitations on crimes such as murder. Investigations in the Palme case continue.
-January 20, 2016: Forensic tests rule out a 357 revolver and bullet of the type police believe was used to kill Palme. The gun was handed over anonymously to Leif GW Persson, a retired professor of criminology and leading crime expert. He regularly appears on a crime show on Swedish television and is a best-selling crime author.
-October 18, 2018: Lisbet Palme dies at the age of 87.
-February 1, 2019: Chief prosecutor Krister Petersson takes over as head of the probe.
-February 18, 2020: – Petersson says he will announce decision on whether charges will be brought in the long-running case before the summer – or close it.
-June 10: Petersson names a deceased Swedish man, Stig Engstrom, as chief suspect. Engstrom died in 2000 and cannot be interviewed or charged, so the murder probe effectively ends.