June 16, 2021 at 11:59 AM
A Greenpeace protestor attempting to parachute above the pitch before France v Germany at Euro 2020 narrowly avoided disaster but injured "several people" on Tuesday when he clipped overhead camera wires.
The man lurched alarmingly towards fans in the stands after hitting wires connected to the stadium roof but managed to swing round in a tight loop to land on the park.
He was quickly led away by security personnel.
"Several people" were being treated in the hospital for injuries caused by the "reckless and dangerous" act, British news agency PA cited European football ruling body UEFA as saying.
A spokesperson for Greenpeace said "we are incredibly sorry."
On Twitter, the organization said the action "never had the intention to disturb the game or to injure people."
Greenpeace said its protests were always supposed to be peaceful and free of violence. "Unfortunately everything did not go to plan with this action."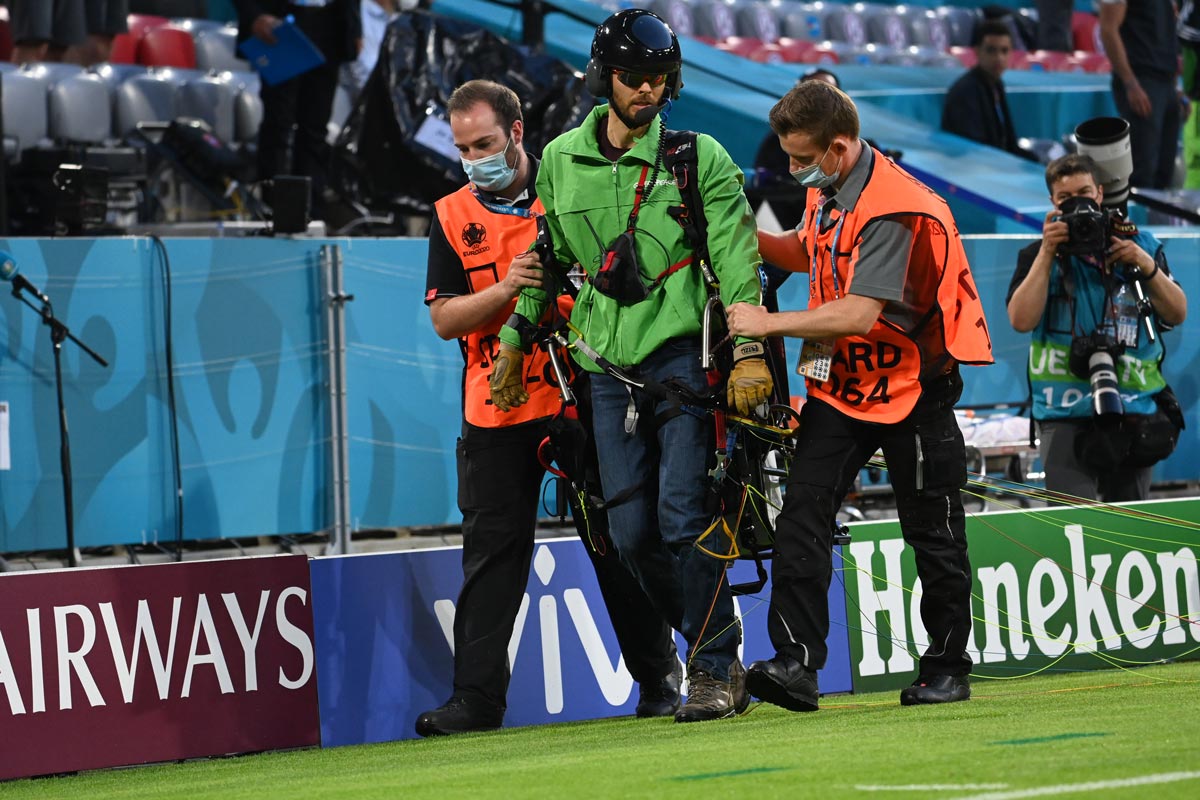 The Greenpeace activist is taken off the pitch by security personnel. Photo: Federico Gambarini/dpa.
Protest against Volkswagen
The intention was for a large latex ball to be dropped on the field and the parachutist, with the aid of a motor, to navigate away.
Greenpeace wanted to protest against German car manufacturer Volkswagen.
They called on Twitter for the firm to stop selling diesel and petrol cars which damage the environment.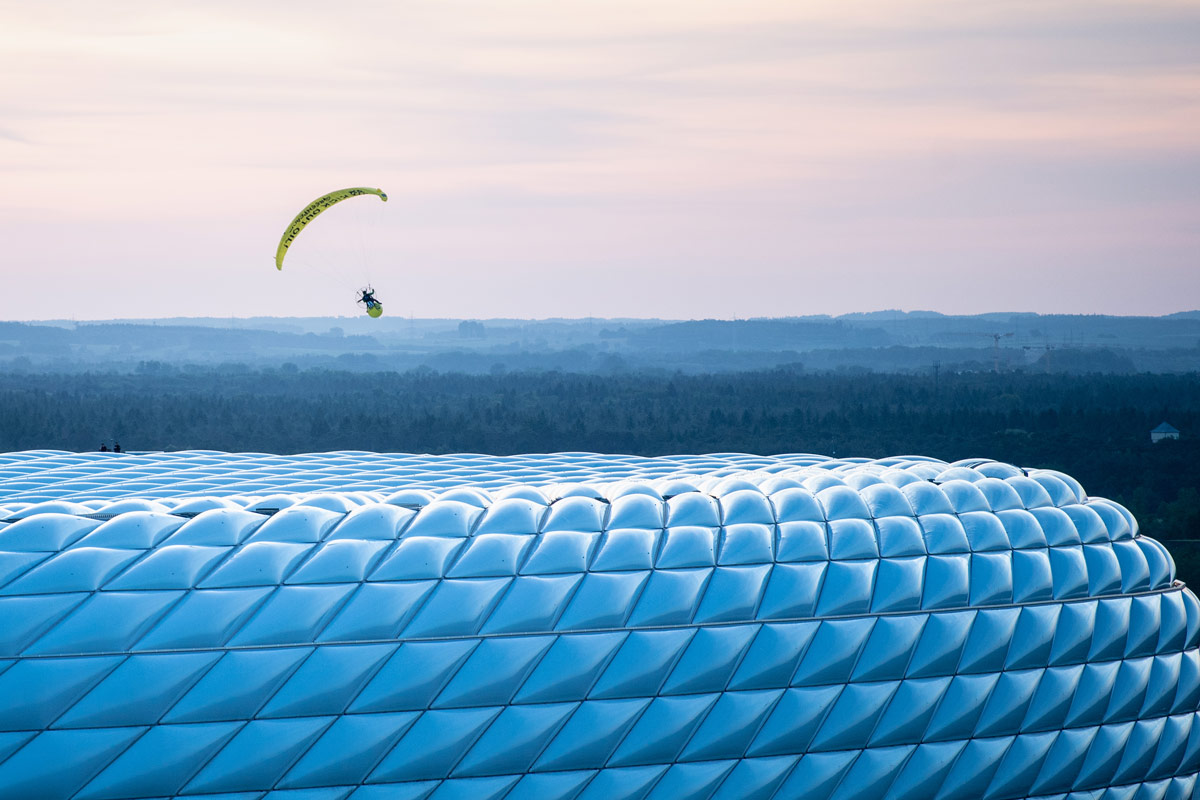 The activist flies with a parachute above the Allianz Arena. Photo: Matthias Balk/dpa.