April 17, 2022 at 10:54 AM
Clashes broke out at Temple Mount in Jerusalem on Sunday, with hundreds of young Palestinians erecting obstacles with stones and iron bars to block access to the holy site.
Israeli police said clashes took place between security forces and Palestinians at the site, and several Palestinians were injured.
Temple Mount is the third holiest site in Islam. However, it is also sacred to Jews because two Jewish temples once stood there. Jews are currently celebrating Passover. One of the customs is a pilgrimage to Jerusalem.
Temple Mount is only a few minutes' walk from the Church of the Holy Sepulchre, where Christians celebrated Easter Mass on Sunday morning.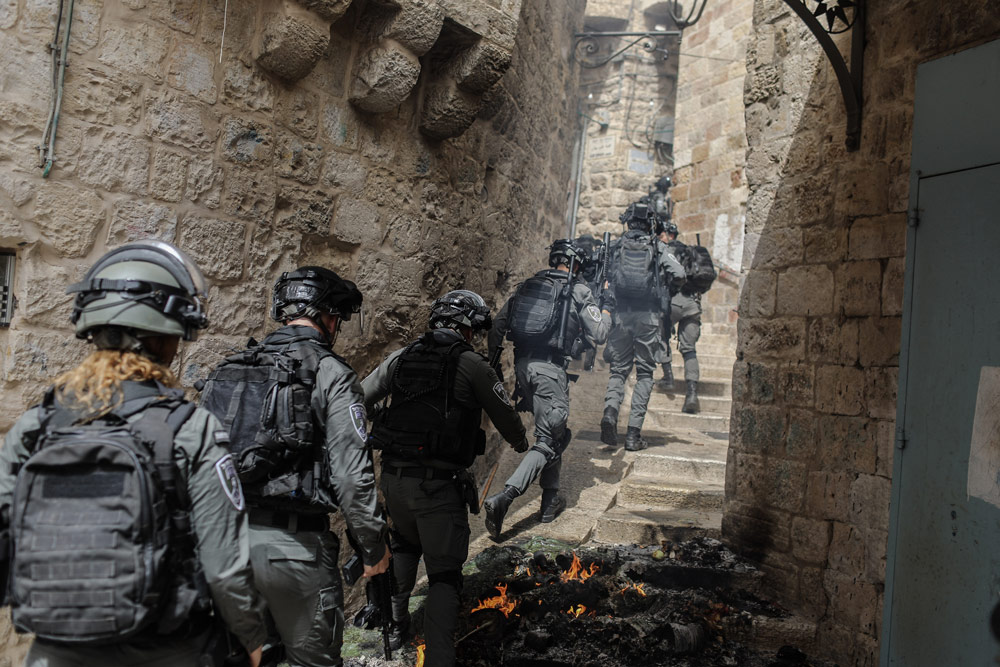 Palestinians threw stones at buses on their way to Jerusalem's Old City on Sunday morning, injuring several passengers, according to police. Two suspects were arrested.
Under Muslim administration
On Friday, numerous people were injured in clashes between Palestinians and Israeli security forces at Temple Mount.
Temple Mount is under Muslim administration, while Israel is responsible for security. According to an agreement with the Muslim authorities, Jews are allowed to visit the site but not to pray there.
Israel conquered the West Bank and East Jerusalem, among other territories, in the 1967 Six-Day War. The Palestinians claim the territories for their own state with East Jerusalem as its capital.