October 13, 2021 at 8:50 AM
A figure of a young Indigenous woman is to be erected on the former site of a statue of Christopher Columbus in the centre of Mexico City.
It is an approximately 6-metre-high copy of a recently discovered sculpture from around the time of Columbus' arrival in what was referred to as the New World, the mayor of the Mexican capital, Claudia Sheinbaum, announced on Tuesday.
She said it was a tribute to Indigenous women who have repeatedly been the victims of racism and discrimination.
A few weeks earlier, Sheinbaum had presented another replacement for the Columbus statue. However, the sculpture of a head by a contemporary artist, which was also supposed to represent Indigenous women, was ridiculed.
The new solution is a copy of the 2-metre-high stone sculpture 'Young Woman of Amajac,' which is said to have been created between the years 1450 and 1521 and was found by chance by farmers in January in the eastern state of Veracruz. According to archaeologists, it probably represents a female ruler.
Columbus removed
The Columbus statue had stood on the boulevard Paseo de la Reforma since 1877. It was already removed in October last year - at the time authorities said it was being restored.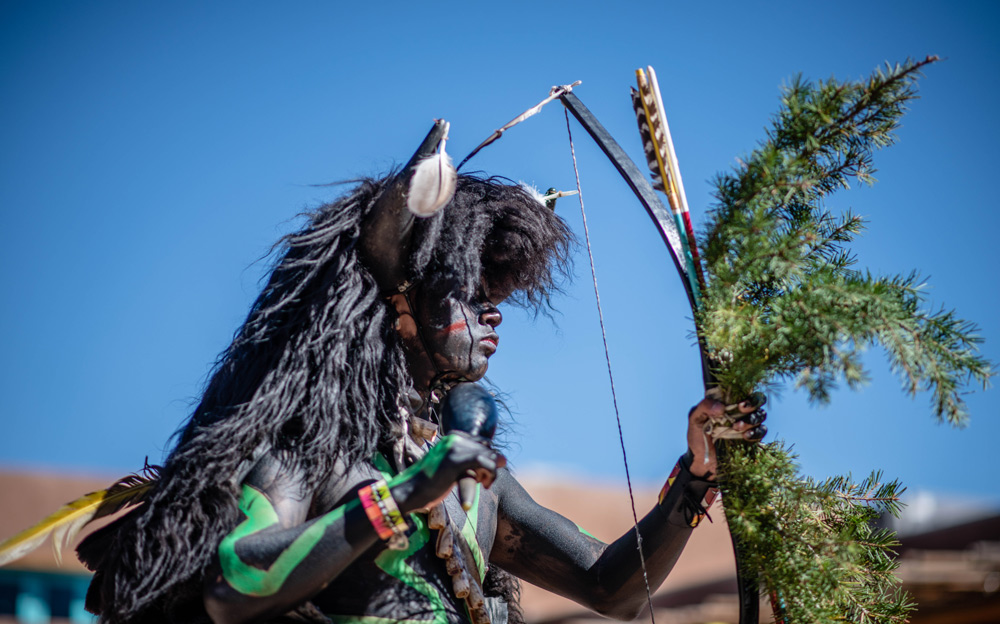 An artist performs the Buffalo dance during the Indigenous Peoples Day 2021 celebrations in Albuquerque (USA). Photo: Roberto E. Rosales/dpa.
Before that, left-wing groups had threatened to push it off its pedestal on October 12, the day the arrival of Columbus in the New World in 1492 is commemorated in numerous countries in America.
The statue will be reinstalled in a less prominent location, a small park.
The Italian Columbus (1451-1506) is often referred to as the discoverer of America. However, he is also much criticized for his violence against Indigenous peoples and for his significant contribution to the trans-Atlantic slave trade.