German police examined a Ryanair passenger jet on the tarmac at Berlin Airport for several hours late on Sunday after an unscheduled landing, police confirmed.
Why the plane en route from Dublin to Cracow stopped in Berlin around 8 pm (1800 GMT) was not immediately disclosed for operational reasons, a police spokesperson said.
The aircraft was taken to a parking spot away from the terminal. The 160 passengers were taken inside.
The jet was surrounded by numerous police vehicles with flashing lights.
Police aided by sniffer dogs examined the passengers' luggage assembled near the plane. The luggage was taken inside the terminal building later.
The police search operation went on into the early hours of Monday with no end in sight.
It was unclear if and when the plane would be allowed to resume its journey.
Airport authorities lifted the night flight ban for the Ryanair flight as a precaution.
Bomb threat
The Berlin tabloids B.Z. and Bild had first reported on the incident and mentioned a potential bomb scare.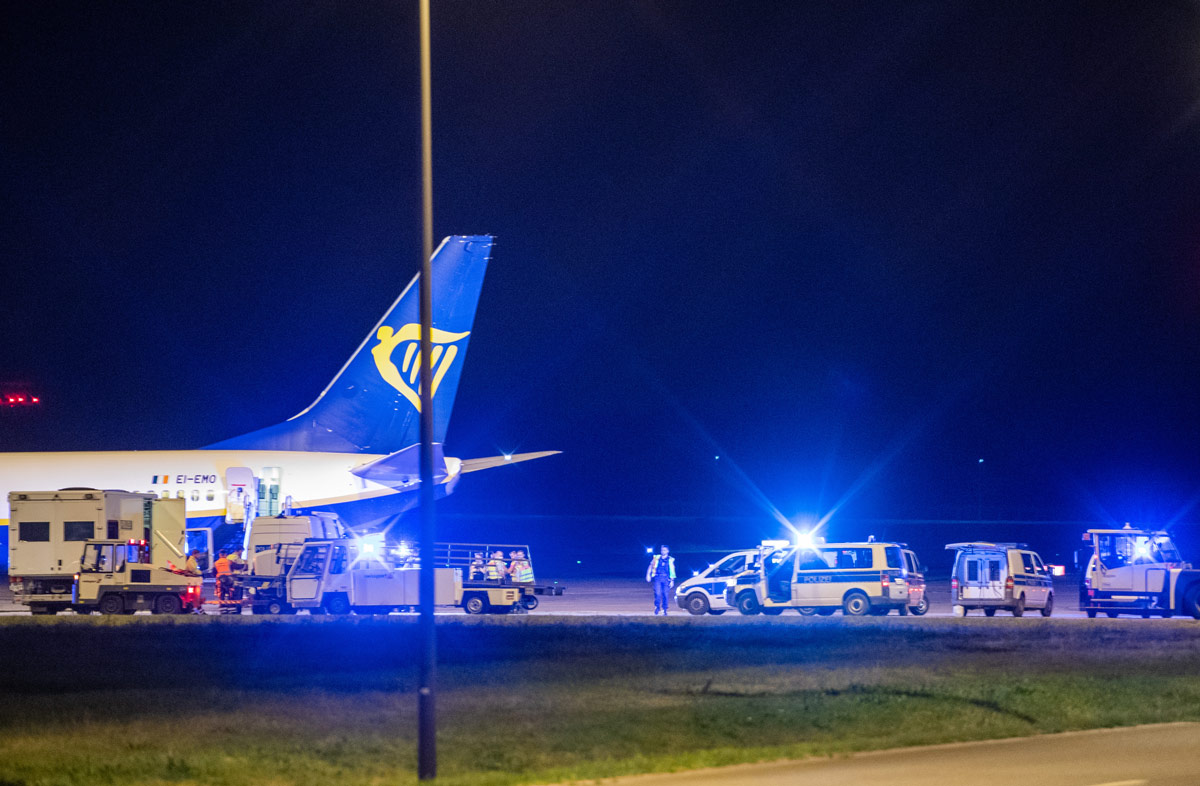 Police check the aircraft at Berlin Airport Willy Brandt. Photo: Christophe Gateau/dpa.
Last summer, a Ryanair plane had to make a safety landing on its way from Dublin to Krakow because of an anonymous bomb threat. Irish media reported that nothing was found during the search in London Stansted.
Sunday's incident in Berlin comes a week after Belarusian authorities dispatched a fighter jet to force another Ryanair flight to divert to Minsk, where a dissident journalist who was on board was then arrested.