October 30, 2020 at 8:45 PM
Protests resumed on Friday around parts of the Muslim world as anger spread over France's handling of cartoons of Islam's prophet Mohammed deemed offensive by Muslims.
Protests erupted after Friday prayers in several areas of the Middle East. In Lebanon, demonstrators clashed with police near the French ambassador's residence in Beirut.
"God bless our prophet," members of the crowd chanted, according to eyewitnesses.
Riot police closed all roads leading to the French ambassador's so-called Pine Residence in Beirut's museum neighbourhood.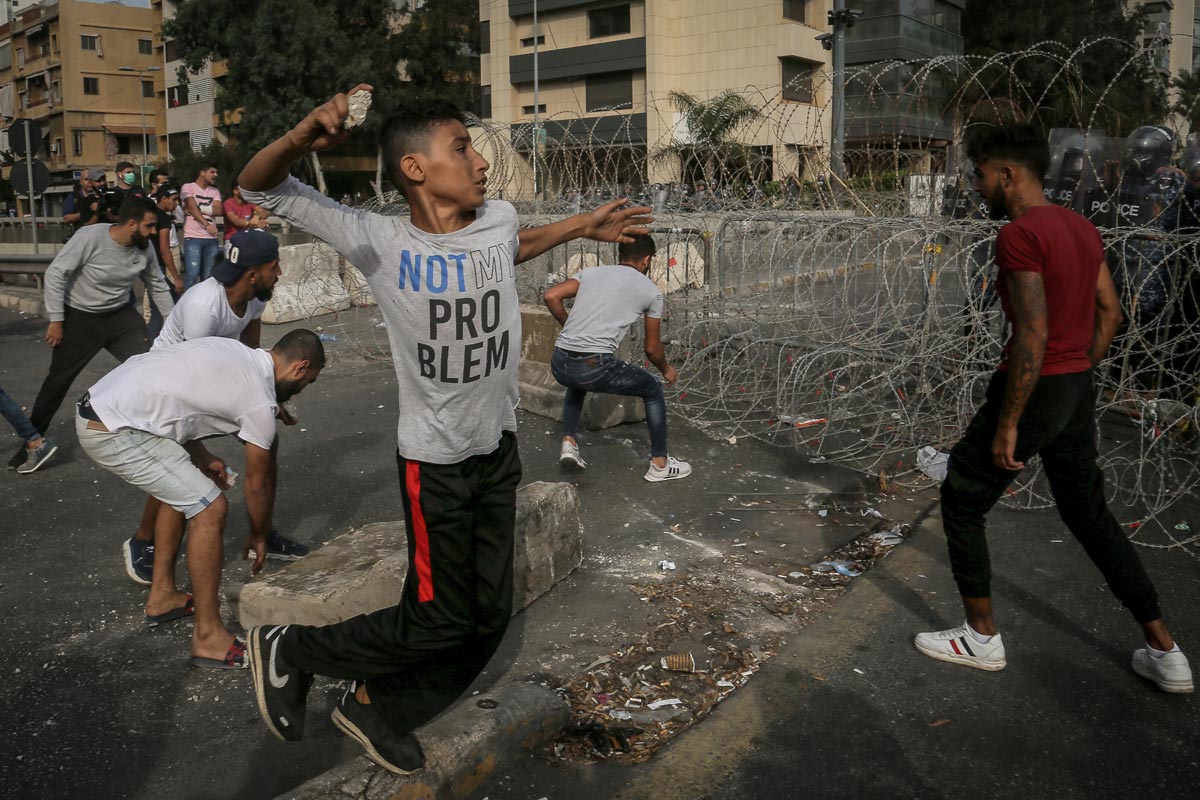 Protesters hurl stones at riot police outside the residence of the French ambassador in Beirut. Photo: Marwan Naamani/dpa.
Some protesters hurled empty bottles and stones at police. Officers used tear-gas grenades to disperse the protesters. No casualties were reported.
Protests also broke out in the Gaza Strip, with the extremist Hamas movement calling for demonstrators to join a rally in the densely populated Jabalia refugee camp.
Fathi Hammad, a senior Hamas leader from Jabalia, called on attendees to join together to confront what he called a "criminal assault" on the prophet.
Rally in Jerusalem
A rally was held after prayers outside the al-Aqsa Mosque in Jerusalem's Old City, with participants shouting, "We answer your call Mohammed," and, "A nation led by Mohammed will not kneel."
Demonstrations were also seen in parts of Asia, with thousands joining rallies in Pakistan and Afghanistan.
Protests were held across Pakistan's major cities, with demonstrators chanting anti-French slogans, burning pictures of French President Emmanuel Macron and demanding Pakistan's ambassador to France be recalled.
Jamiat Ulama-e-Islam, the country's largest Islamic political party, pledged to continue holding protests for the next week.
Pakistan, a 220-million strong nation with an overwhelmingly Muslim population, has seen deadly protests in the past when a movie deemed insulting to Mohammed was uploaded to YouTube in 2012.
Meanwhile, witnesses said some 2,000 people joined a rally in the Afghan capital Kabul, while thousands more marched in the western Herat province.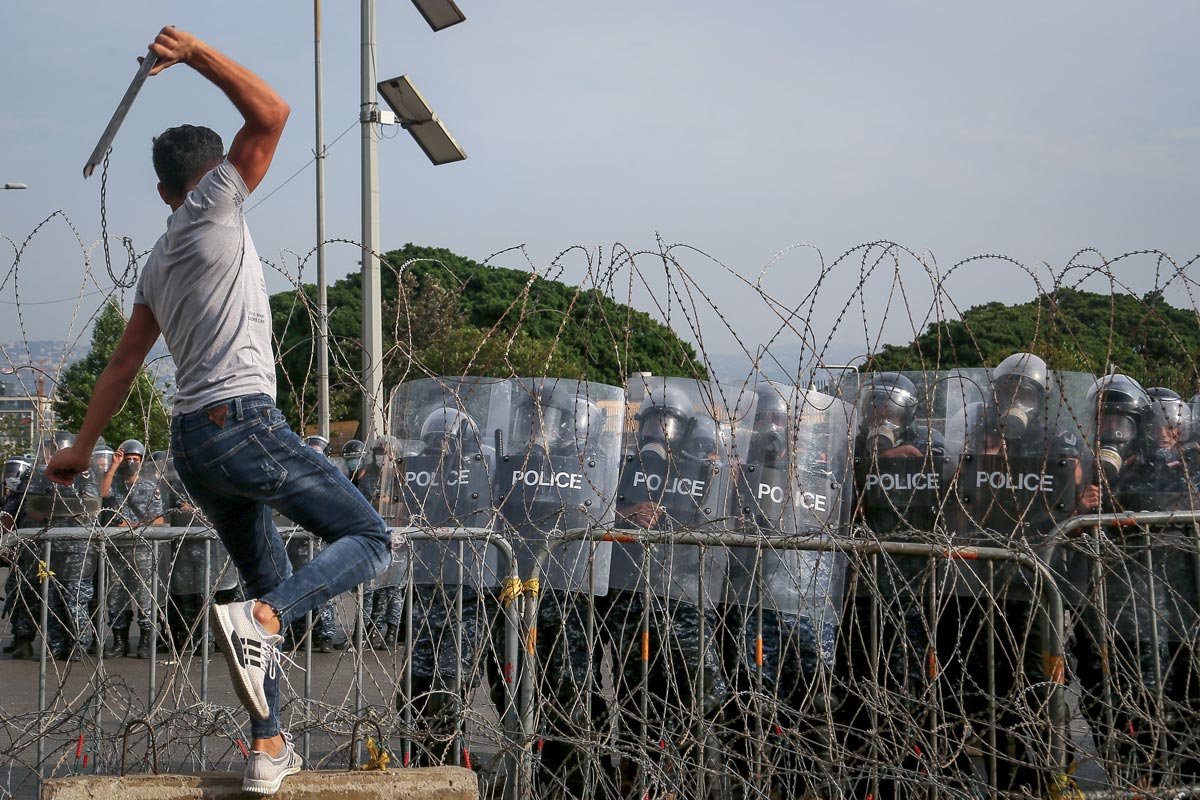 A protester throws an object at riot police protecting the residence of the French ambassador in Beirut. Photo: Marwan Naamani/dpa.
In Africa
Elsewhere, in Ethiopia, several hundred members of the minority Muslim community joined a rally on Friday in the capital Addis Ababa.
In neighbouring Somalia, several thousand people demonstrated on the streets of the capital Mogadishu on Thursday.
Rallies were also held in other parts of the Muslim majority country and in the breakaway nation of Somaliland.
Demonstrators are demanding a boycott of French goods over the cartoons which have sparked outrage in much of the Muslim world.
Earlier this month a French teacher was beheaded in a Paris suburb after showing them to his students in a lesson about freedom of speech.
Following a series of Islamist attacks on France since 2015 that have left over 250 dead, Macron recently set out an action plan to combat Islamist activism.
But his focus on Islam was seen by some Muslims as heavy-handed, while others took offence at some of his comments on the issue.