August 29, 2020 at 10:04 PM
A large number of police officers were deployed on Saturday in the Norwegian capital Oslo during an anti-Islam rally staged near the parliament building.
A group of counter-protesters had also assembled, banging drums, singing and chanting "No racists in our streets" during the rally by the group Stop Islamization of Norway (SIAN).
Tensions surged among the several hundred counter-protesters when a female member of SIAN ripped pages from the Koran and spat on them, news agency NTB reported.
"Look, now I will desecrate the Koran," the woman, Fanny Braten, was quoted as saying.
Braten has previously been charged and acquitted over hate speech, NTB reported.
Braten escaped unharmed after she was kicked in the leg by a counter-protester who managed to breach security fences and police cordons, Oslo daily VG reported.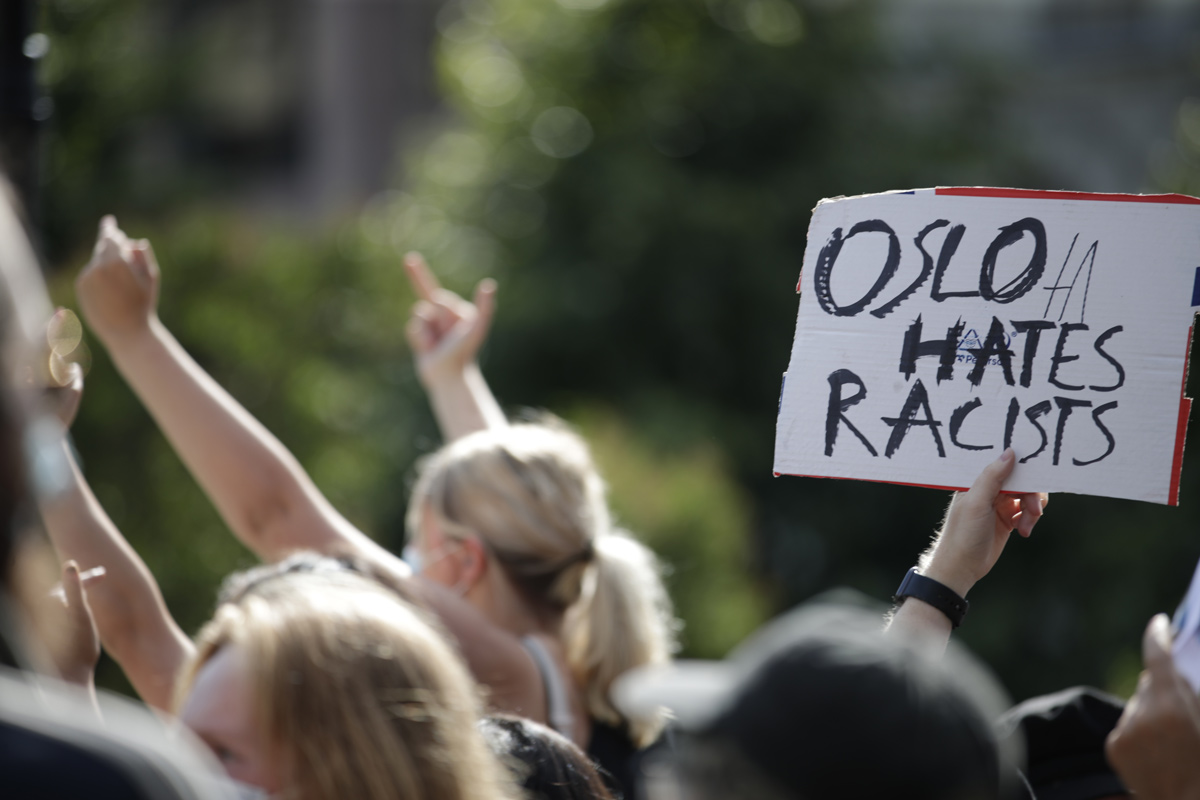 People protested under the motto 'Stop the Islamization of Norway'. Photo: Jil Yngland/dpa.
Pepper spray
Police said they deployed tear gas and pepper spray as part of their effort to keep the rival groups apart.
Fearing more violence, police ended the SIAN rally earlier than scheduled, and led SIAN supporters from the scene.
Four people who tried to disrupt the SIAN protest were apprehended, and there were also reports that stones and other missiles were thrown at the police.
The large police presence followed after SIAN leader Lars Thorsen was attacked a week ago during a similar protest in the western city of Bergen.
Norway's Islamic Council as well as Abid Raja, minister of culture had earlier urged people to stay away from Saturday's SIAN protest and not take part in counter-protests to avoid escalating tensions.