January 12, 2022 at 10:49 AM
North Korean state media on Wednesday confirmed Pyongyang's latest missile launch.
Leader Kim Jong Un watched the Academy of Defence Science test a hypersonic missile on Tuesday, North Korea's news agency KCNA reported.
Kim expressed appreciation for the achievements so far in developing hypersonic weapons, according to the report.
Some observers have said the most recent test underscores the country's intention to modernise its weapons systems.
The launch marked the third time since September that North Korea has carried out tests of what it says are hypersonic missiles.
Hypersonic weapons are particularly difficult to intercept because they can travel at more than five times the speed of sound and are manoeuvrable.
Hypersonic gliders can be launched from ballistic missiles.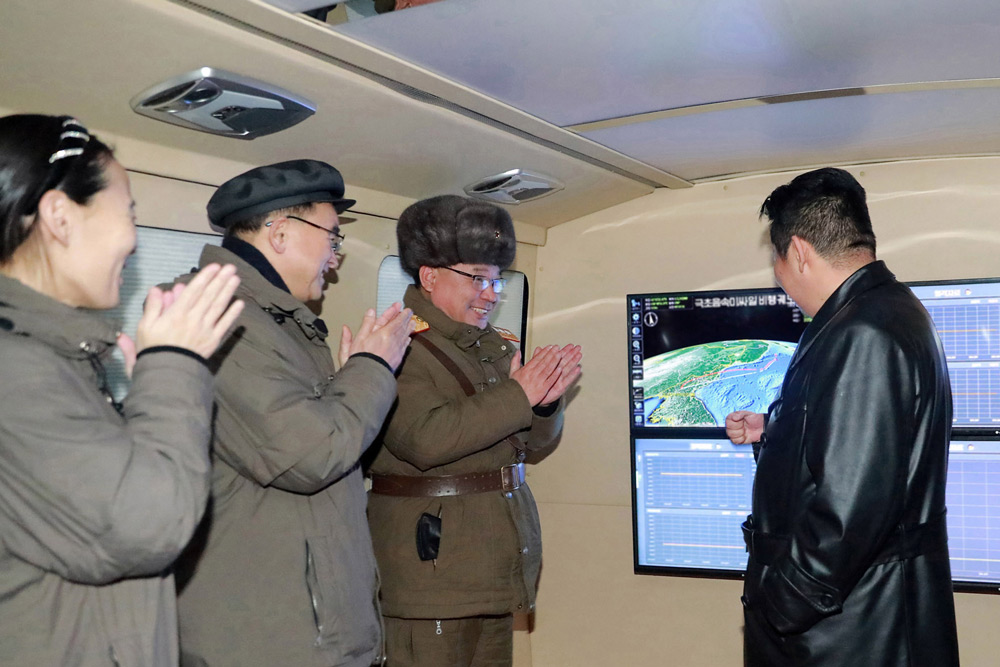 North Korean Leader Kim Jong-un (R) attending an early morning test firing of a hypersonic missile by the National Defense Academy of Sciences. Photo: KCNA
UN ban
UN resolutions ban North Korea from testing ballistic missiles, which are also capable of carrying nuclear warheads.
South Korea and Japan on Tuesday said North Korea had launched a suspected ballistic missile. South Korea's military said it was possible there were technical improvements compared to Pyongyang's previous missile test last week.
KCNA said the latest test launch demonstrated "the superior maneuverability of the hypersonic glide vehicle."
The development of hypersonic weapons is one of the "five core tasks" of the five-year plan set out last year to improve North Korea's defence capabilities, the report said.
North Korea is subject to tough international sanctions because it has continued for years to develop missiles, primarily those which can be fitted with nuclear warheads.