January 15, 2021 at 2:37 PM
North Korea put ballistic missiles on display in a military parade to celebrate the end of the country's party congress, state media reported on Friday.
The show of military might held Thursday night - two days after the close of the 8th congress of the ruling Workers' Party - was the second such parade in just a few months.
It included a display of ballistic missiles that can be fired from a submarine, according to the reports.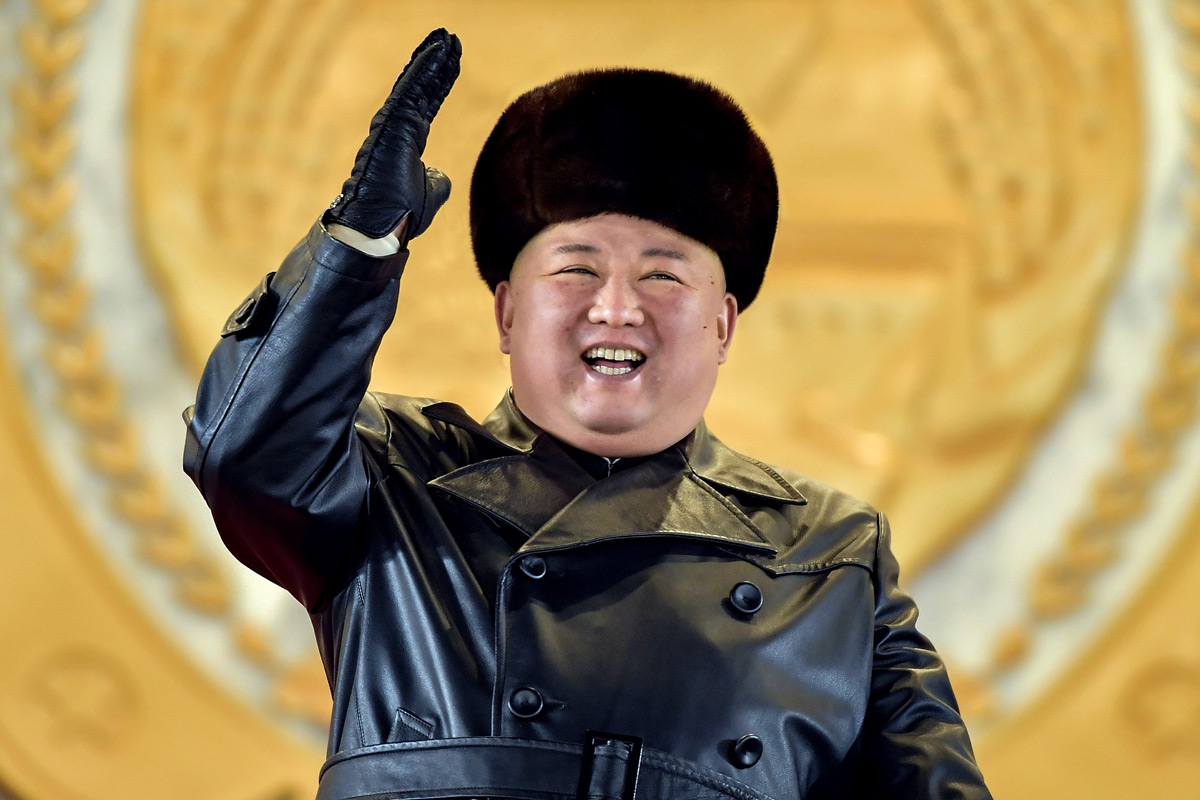 North Korean leader Kim Jong-un, during the military parade. Photo: KCNA/dpa.
Pictures of the event showed soldiers marching as rolling tanks, artillery pieces and rocket vehicles were presented.
Leader Kim Jong Un was seen following the parade from a stage, clad in a black leather jacket and a fur hat.
Experts say it is likely Pyongyang was debuting a new version of a submarine-launched ballistic missile (SLBM) as well as short-range missiles. Ballistic missiles can carry nuclear warheads, depending on their design.
The images showed an SLBM marked Pukguksong-5. It is likely an updated version of the Pukguksong-4 which North Korea already displayed in October, according to Michael Duitsman from the James Martin Center for Nonproliferation Studies.
"The new missile definitely looks longer," Duitsman wrote on Twitter.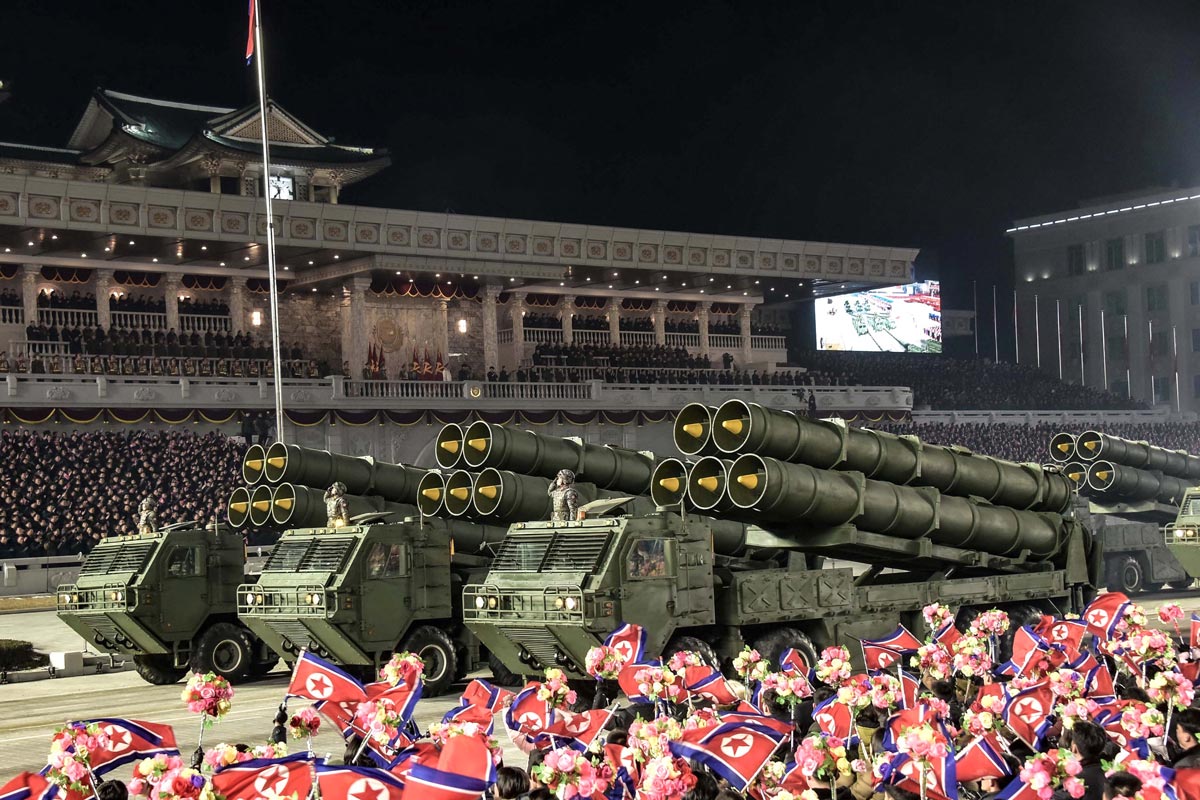 Vehicles carrying multiple rocket launchers. Photo: KCNA/dpa.
Isolated
North Korea remains isolated over its nuclear ambitions. For many years it has been testing missiles with varying ranges that can be launched from land or water.
Submarine missiles are more difficult for opponents to intercept.
It was not clear from the state reports and images whether an intercontinental ballistic missile (ICBM) was put on show at the parade.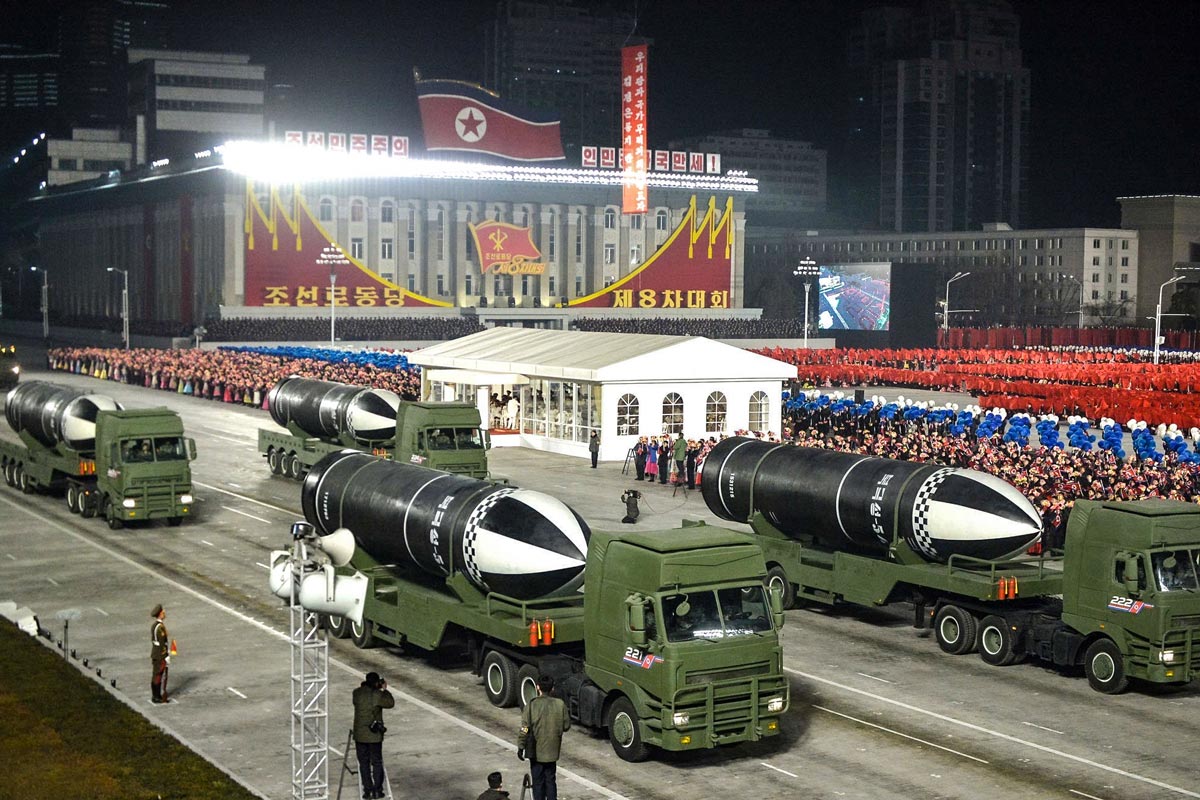 Vehicles carrying missiles during a military parade. Photo: KCNA/dpa.
At a similar event in October, Pyongyang displayed a long-range missile that experts estimated could reach the US mainland.
The latest military parade and the eight-day party congress were held shortly before the inauguration of president-elect Joe Biden on January 20.
Despite two summits between Kim and outgoing US President Donald Trump, no significant progress was made on nuclear disarmament and talks have stalled since 2019.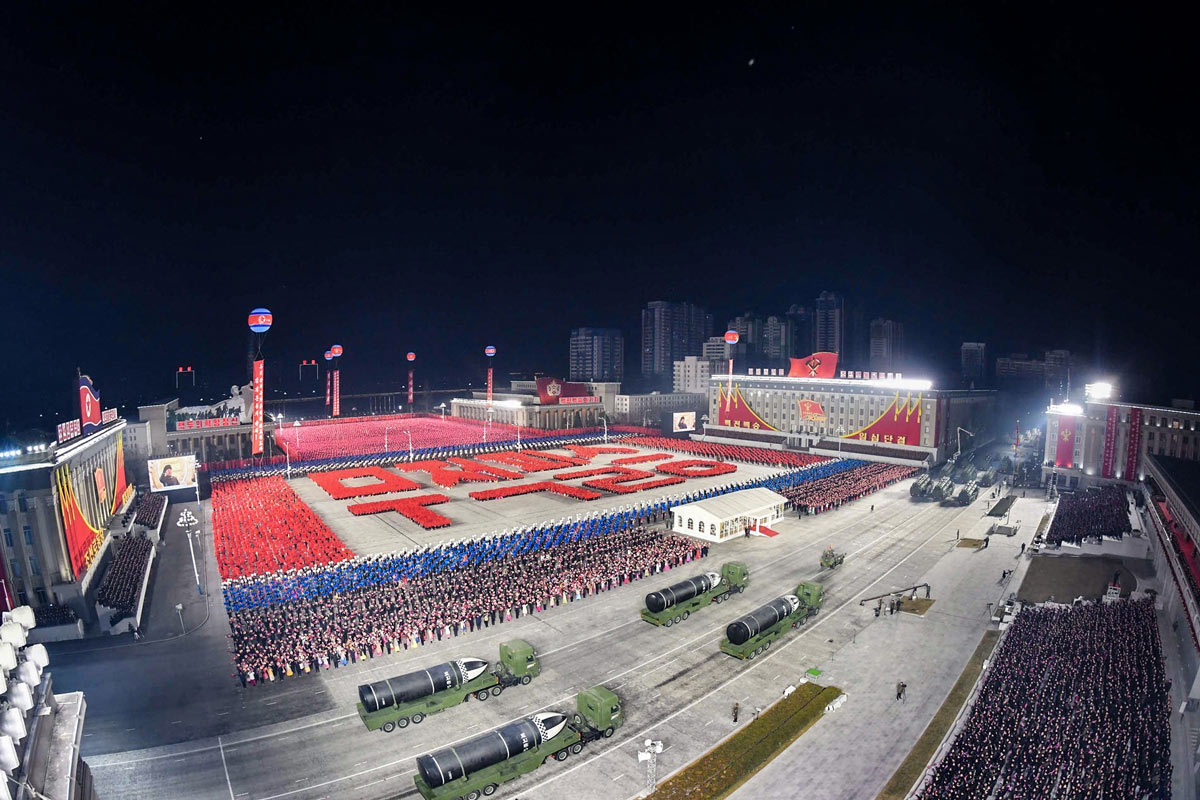 A general view of a military parade at Kim Il-sung Square. Photo: KCNA/dpa.
Kim called the US North Korea's "biggest enemy" during the congress.
He also said he wants to significantly expand his country's military potential and nuclear programme, including with new ICBMs.