March 31, 2021 at 10:59 AM
NATO said Tuesday it had recorded an unusually high number of Russian military aircraft near its territory.
"NATO fighter jets scrambled 10 times on Monday 29 March 2021, to shadow Russian bombers and fighters during an unusual peak of flights over the North Atlantic, North Sea, Black Sea and Baltic Sea," NATO said in a statement.
"In all, NATO aircraft intercepted six different groups of Russian military aircraft near Alliance airspace in less than six hours."
The identified Russian aircraft included supersonic Tupolev Tu-160 Blackjack bombers and long-range Tupolev Tu-95 bombers, according to the alliance.
Pilots from Norway, Britain, Belgium, Turkey, Romania, Bulgaria and Italy carried out interception manoeuvres.
"The Russian aircraft intercepted on Monday never entered Alliance airspace, and the interceptions were conducted in a safe and routine manner," the statement added.
"Safeguarding the integrity of Alliance members' airspace is a peacetime task contributing to NATO's collective defence."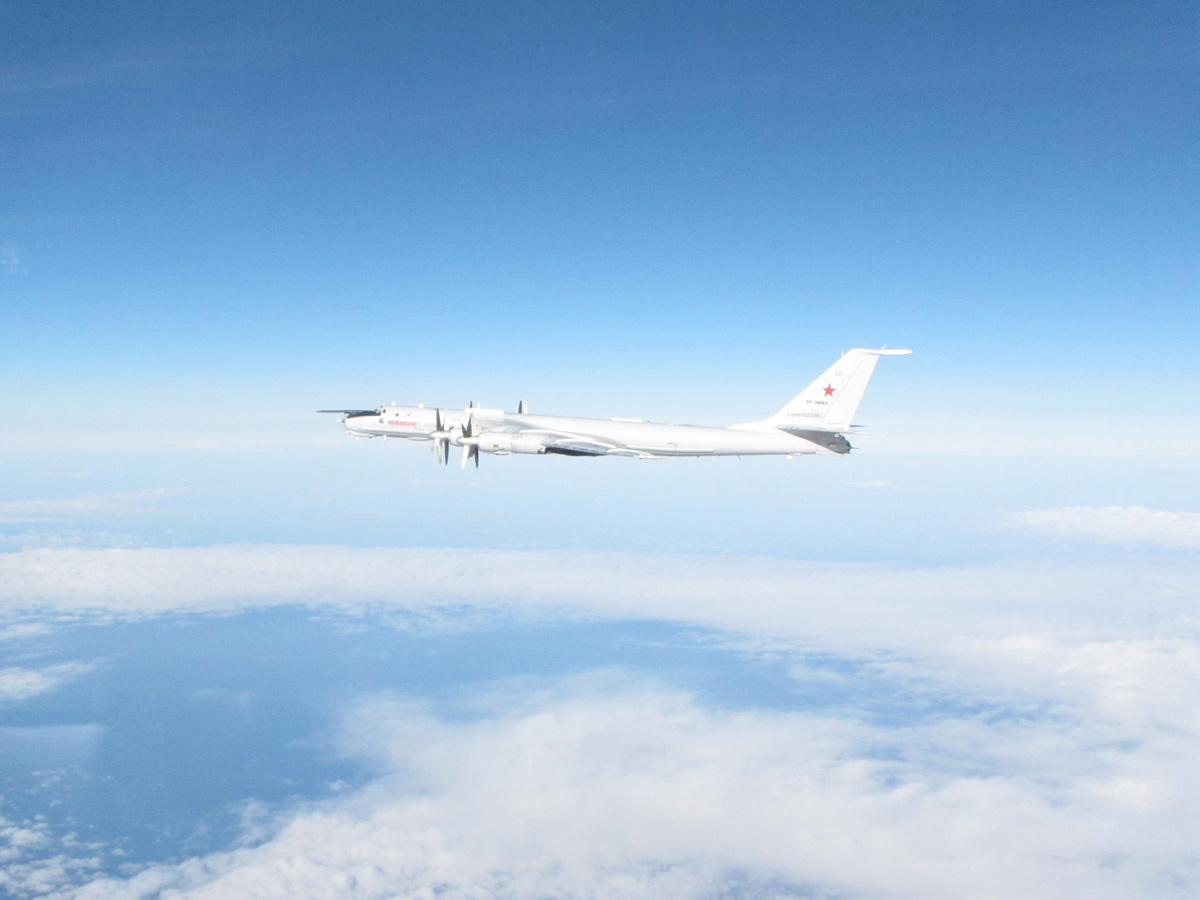 A Russian Tu-142 Bear-F aircraft which was intercepted by Typhoons from the RAF Lossiemouth base on Monday morning after it was spotted operating near the UK. Photo: Sac Sian Stephens Raf/Ministry of Defence/dpa.
Hundreds of missions every year
The statement pointed out, however, that "Russian military aircraft often do not transmit a transponder code indicating their position and altitude, do not file a flight plan, or do not communicate with air traffic controllers, posing a potential risk to civilian airliners."
Fighter planes from NATO countries fly hundreds of missions every year to identify and monitor Russian aircraft that are in international airspace.
"Intercepting multiple groups of Russian aircraft demonstrates NATO forces' readiness and capability to guard Allied skies 24 hours a day, 7 days a week, 365 days a year," said Brigadier General Andrew Hansen, Deputy Chief of Staff Operations at Allied Air Command, in Ramstein, Germany.