September 30, 2021 at 10:23 AM
The number of dead in violent clashes in an Ecuadorian prison has risen to more than 100, prosecutors said Wednesday.
They also said 52 inmates and two police officers were injured in the fighting at the Guayas N1 facility close to the western city of Guayaquil.
Officials said earlier at least 30 people had died.
President Guillermo Lasso imposed a state of emergency on the prison system.
Prosecutors said gangs used firearms and explosives in the fighting and special police forces then brought the prison back under control.
Around 400 officers were involved in the operation, police chief Fausto Buenano said.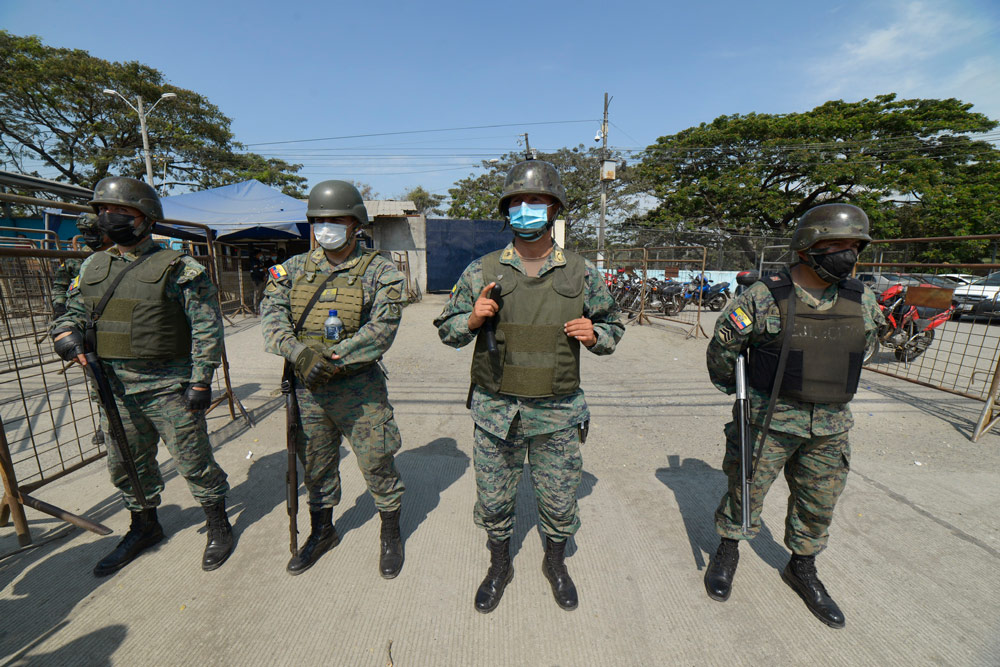 About 400 officers were involved in the operation. Photo: Marcos Pin/dpa.
Firearms, knives
Buenano said the officers were fired on and firearms, knives, ammunition and drugs were seized during the operation.
There have been repeated violent clashes in Ecuadorian prisons in recent months.
In September, suspected gang members attacked the Guayaquil penitentiary with armed drones. In July, 21 people were killed in riots in prisons in Cotopaxi and Guayaquil.
In February, 79 people were killed in violent clashes between rival gangs in several prisons.