On the last day of school before the summer holidays, a train with dozens of children and teenagers on board derailed and plunged into a river in Austria.
According to the rescue commander Anton Schilcher, 17 people were slightly injured in the accident in the province of Salzburg on Friday.
About 50 youths, some of them wearing traditional costumes, had set out on the regional train to Tamsweg, an important school location for the region, to pick up their school reports at the end of the semester.
The accident occurred shortly after 7 am (local time) near Kendlbruck, when the regional train carriage fell about 4 metres over the river embankment and came to rest on its side in the Mur, the ORF online broadcaster reported.
"It was really horrible. It was really scary," a girl who had been riding in the carriage told ORF.
The young people however were able to help each other to climb out.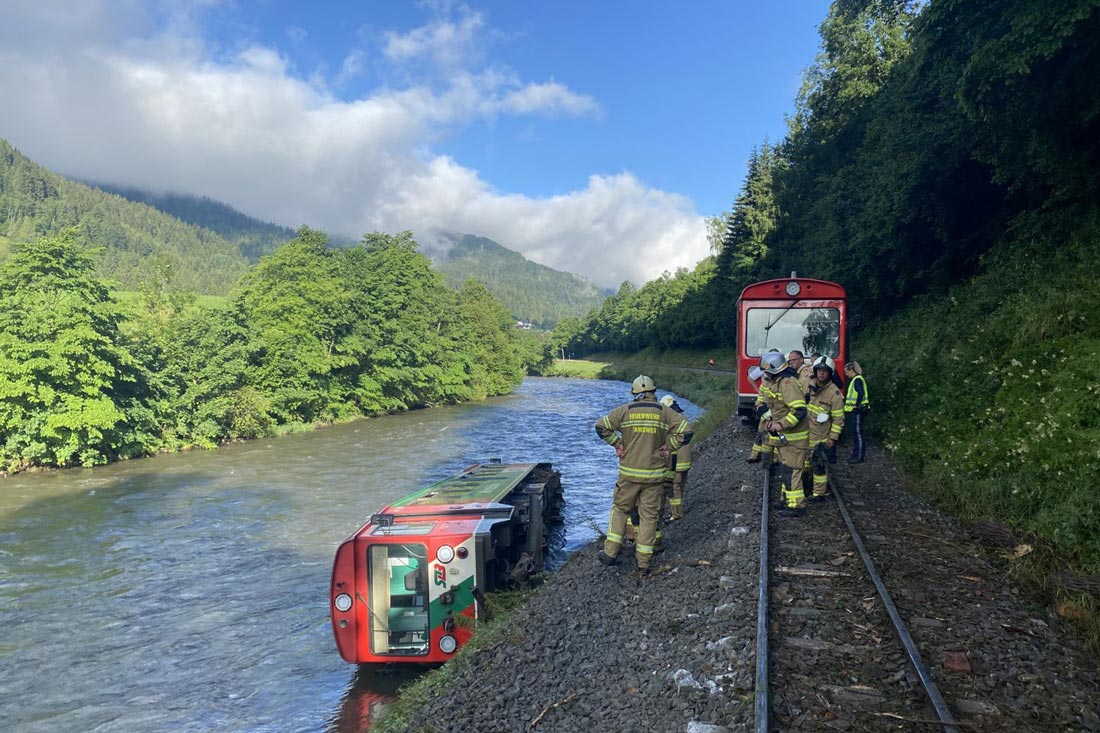 A carriage of the regional train lies in the Mur River. Photo: Freiwillige Feuerwehr Tamsweg/dpa.
No serious injuries
"They all climbed out themselves or with the help of the train conductor," said Schilcher.
Some of those injured were brought to nearby hospital, but there were no serious injuries. "Children are more nimble than adults," Schilcher said, pointing out that the passengers' age had help avoid serious harm.
According to the head of the rescue services, the rails were covered with roots, which probably fell on the tracks after a storm during the night.