June 14, 2019 at 10:35 PM
As temperatures rise higher and higher, Finns start planning what is coming up during the summer. It is time to leave home and snatch every sunbeam before winter comes back.
What are the activities Finns love doing during summertime? In this list you will have to opportunity to discover the best things to do next months in Finland, if the weather allows you to enjoy your holidays.
Enjoy your mökki
Finns love summer cottages, specially those in lakes. Photo: Anneli Hongisto/Visit Finland.
Summer in Finland isn't summer until you go to your cottage (mökki in Finnish). There is no better option to spend the weekend (or the whole week) in contact with nature.
A perfect day in your mökki includes walking in the forest, picking up berries or grilling sausages. Moreover, you don't have to forget you have a lake in front of you (otherwise, the experience is not complete). Take a swim after going to the sauna, try to catch a fish to eat next day or navigate the lake with a boat. Those little pleasures will make your day.
If you still don't own any cottage, don't worry. There are plenty of them to rent on the Internet, usually for at least a week. Just by typing on Google 'vuokrata mökki' and your preferred location you will find lots of cottages.
Play mölkky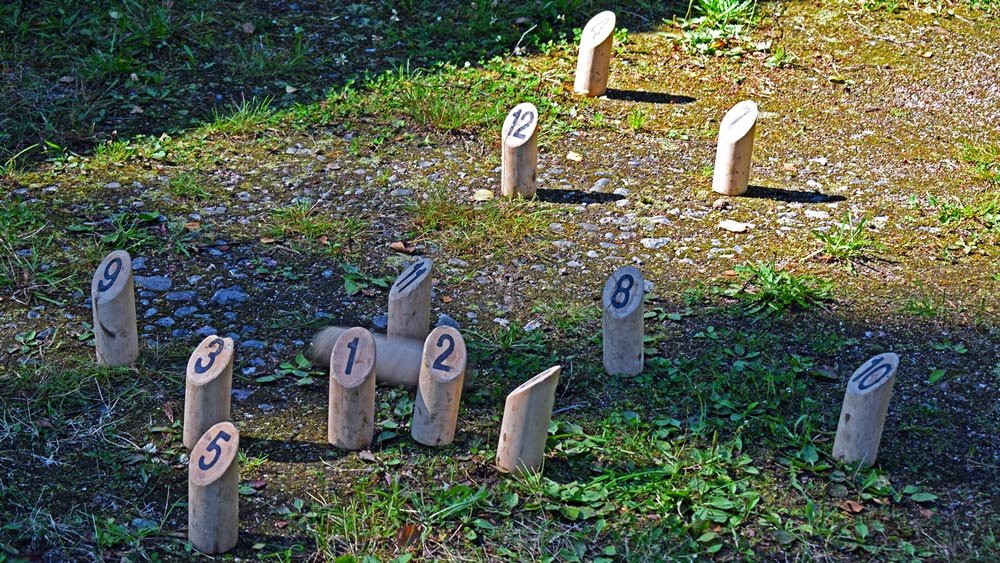 In summer you can see Finns playing Molkky in their yards or in public parks. Photo: Pablo Morilla.
First of all, what is mölkky? It is a Finnish game similar to bowling, but simpler. You have 12 pieces made of wood and instead of a ball, another wooden cylinder.
You get as many points as 'pins' fall every time you throw the cylinder. There is only one exception: if you hit one piece, you get the points indicated in its top. To win you need to score exactly 50 points. Beware! If you exceed this punctuation, you will go back to 25 points.
Any place is suitable to play mölkky. It doesn't matter if you are on your backyard, at the park or in your mökki (summer cottage). You just need your friends to have a nice day competing to win every game.
One day cruises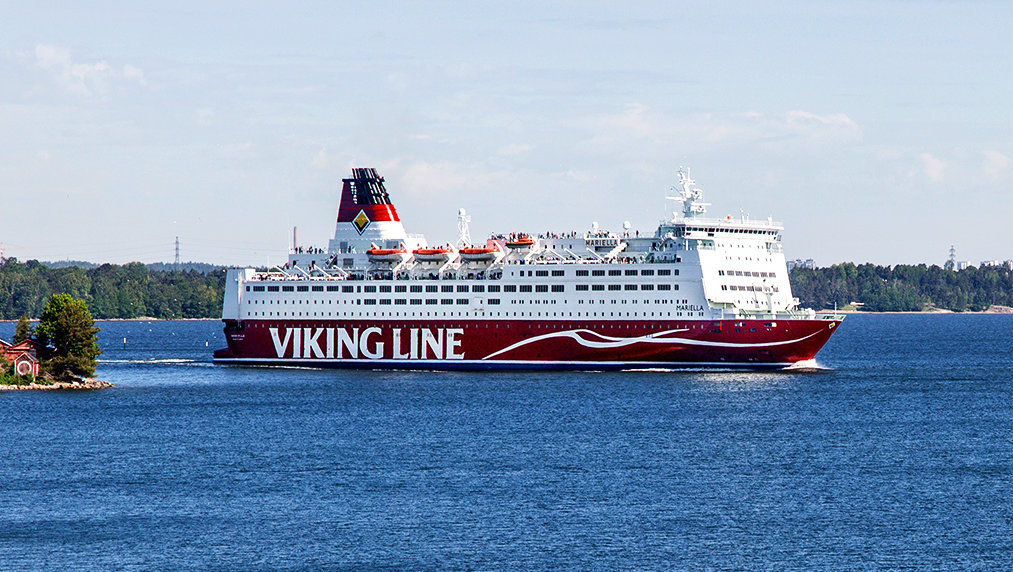 Viking Line is one of the companies that connect Finland with Estonia several times a day. Photo: Viking Line.
One way to have short, international holidays is to travel with cruises. You can easily sail to Tallin (Estonia) in the morning and return in the evening, so you can spend many hours in Vanalinn, one of the best preserved old cities in Europe. In fact, it is one of the favourites attractions for Finns in summer.
If you don't want to visit any city, there is the possibility to buy some tickets to anywhere and stay all the way inside the cruise. Entertainment for all the family is always offered, so even without going out of the ship you can really have fun.
Music festivals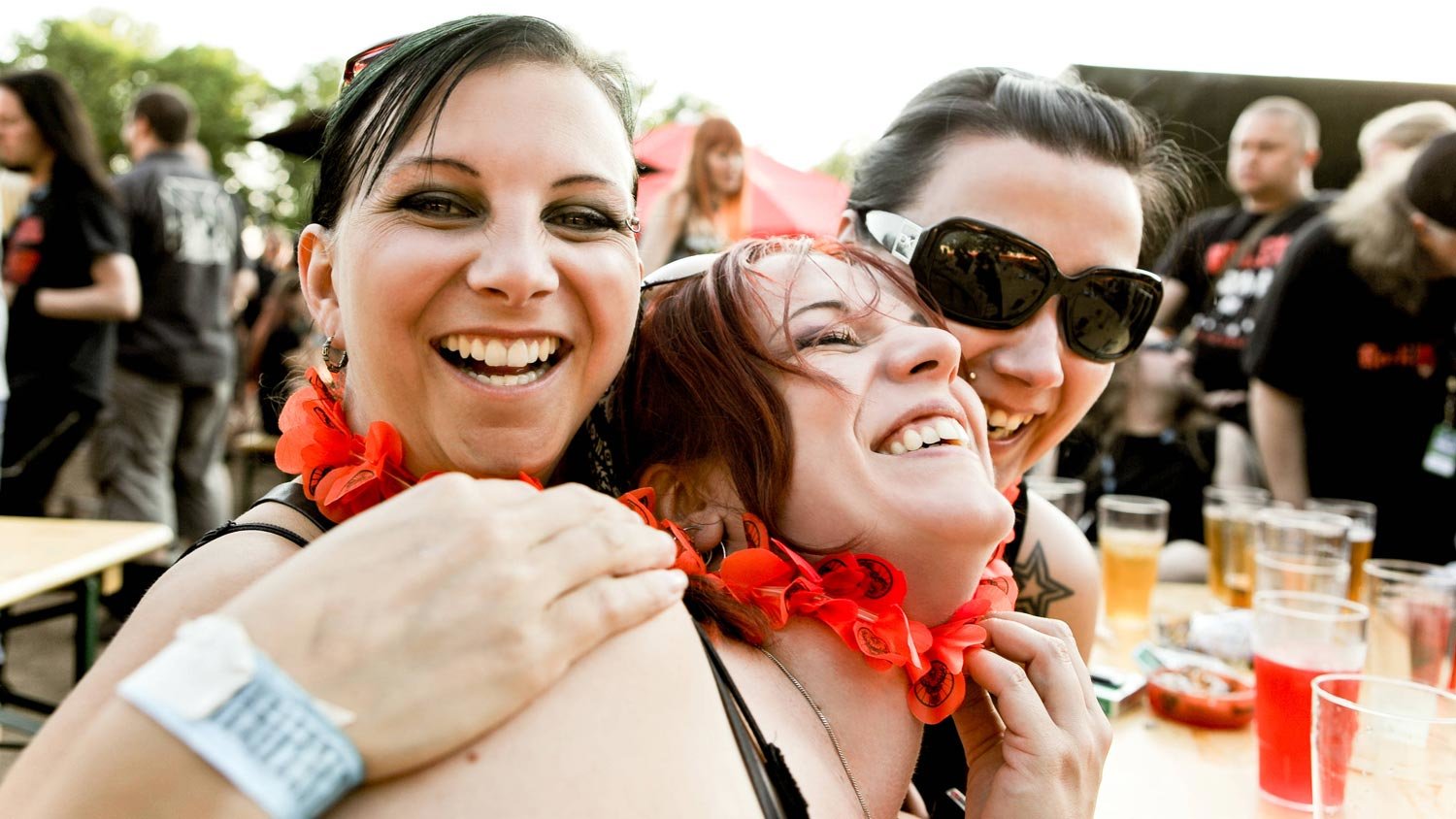 A group of Finnish girls enjoying Tuska music festival in 2010. Photo: Terhi Ylimäinen/Visit Finland.
July is the busiest month talking about concerts. It doesn't matter if you want to listen to pop, rock, metal, jazz or tango, as you will find lots of different festivals all around Finland.
Every year, some worldwide famous bands and artists visit Finland. For example, this summer will go to the stages Metallica, Christina Aguilera and Kiss, among others. Not to mention national well-know bands like Children of Bodom, Ville Valo and Agents or Apulanta.
Explore the nature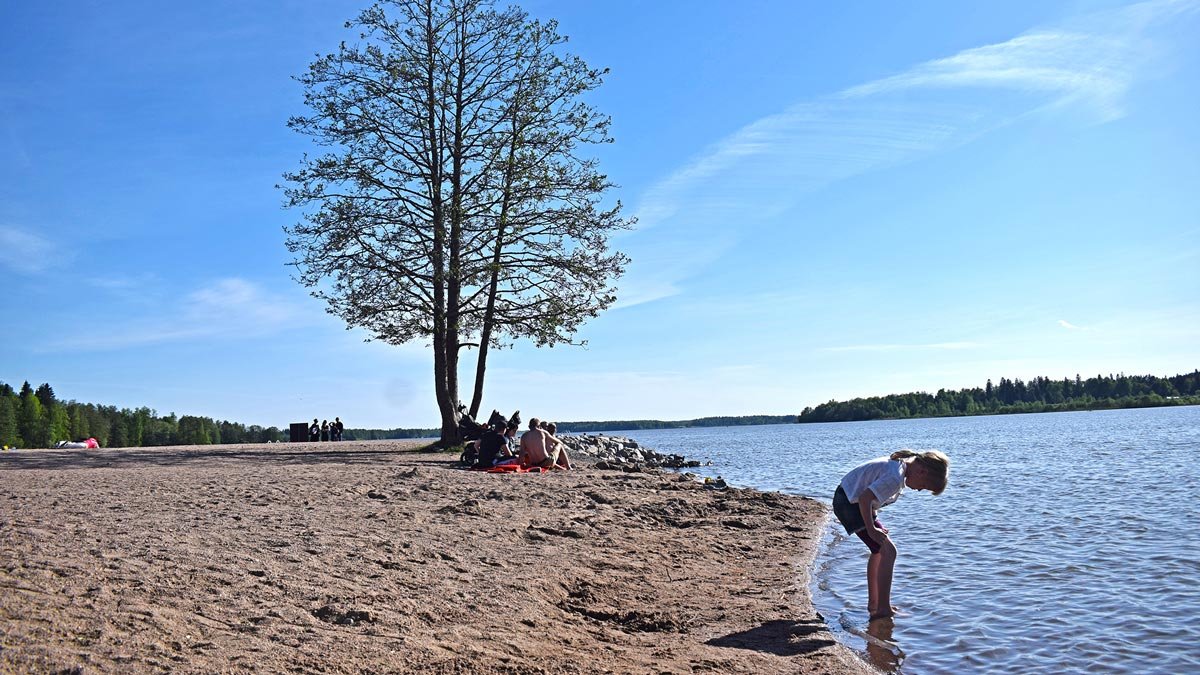 While exploring nature you can discover amazing lakes to swim. Photo: Pablo Morilla.
Summer is by far the best moment to discover what Finnish nature has to offer. There are plenty of hiking routes all around Finland to explore the forest, discover a tiny, hidden lake or pick up some berries. If you are planning to go to Lapland, make sure to walk through canyons or climb up any hill to enjoy landscape observation.
Before going hiking, make sure also you know the place you are visiting. If there are signs on the way, it isn't easy to get lost, but if there aren't, you'd better collect as much information as you can previously. Also, remember to carry with you enough water, some food and your mobile phone fully charged.
Bonus: midnight sun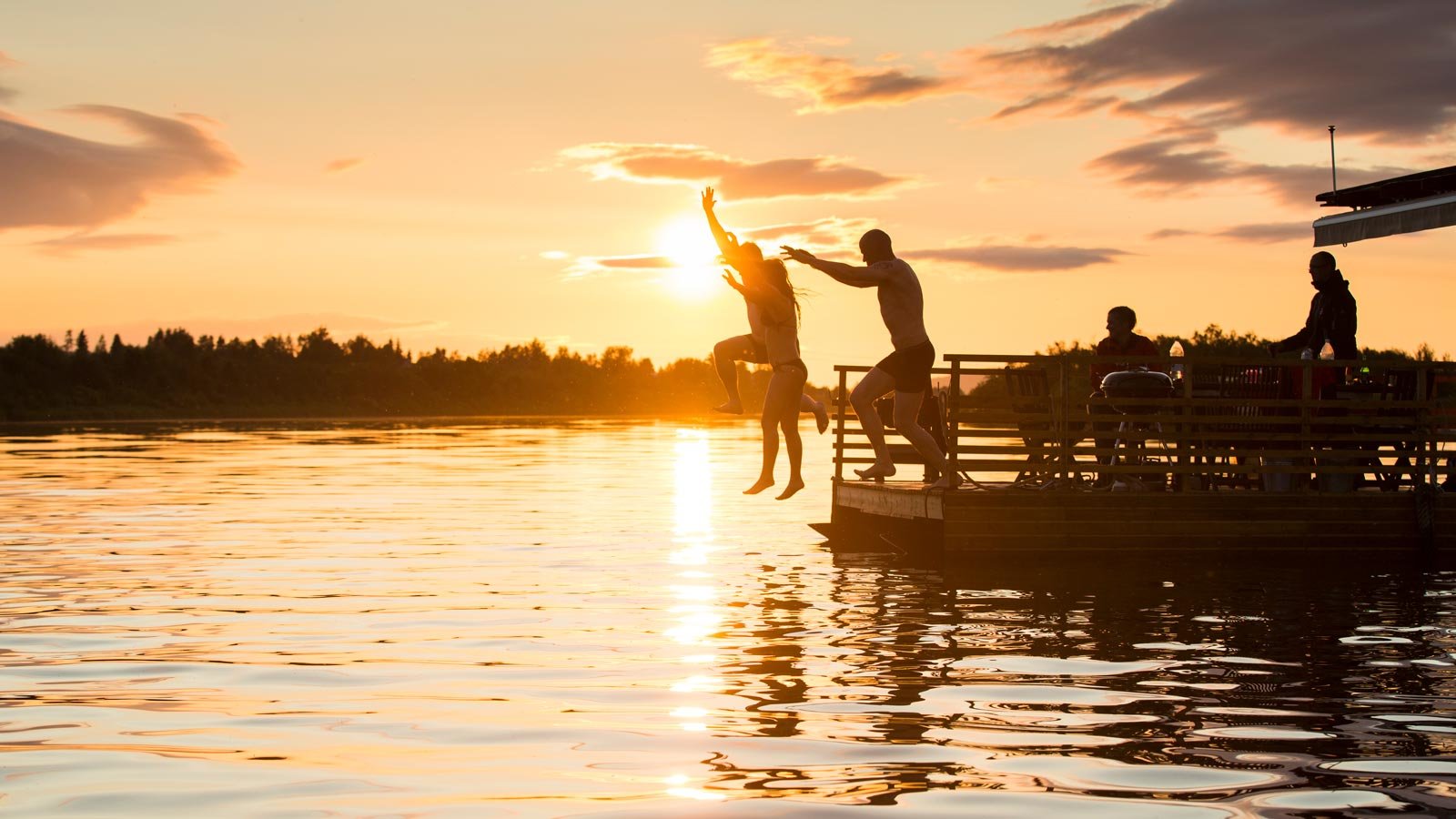 Enjoying a bath under the midnight sun in Rovaniemi is surely an unforgettable experience for visitors. Photo: ©Visit Rovaniemi.
Did you know that in Northern Finland the sun doesn't set during many weeks in summer? You can wake up at 2 AM and still you will see the sun over the horizon.
For example Utsjoki, the northernmost village in Finland, doesn't see the sun disappearing since late May until late July. During that time, many activities are organized during midnight, like hiking, fishing or hunting.
*Pablo Morilla is a journalist, author of the blog Michan en Finlandia.