February 23, 2022 at 9:20 AM
The benefits of moderate sun exposure include topping up on vitamin D and developing a stronger immune system.
Beyond this, experiencing more sunny days can result in a better mood and simply help you enjoy life more.
If the gloomy winter months have left you in need of your next fix of vitamin D and are not sure where to go, look no further.
Holidu, a search engine for holiday rentals, decided to seek out the cities where sun is almost guaranteed. Using data from World Weather Online, it counted the average number of sun hours per month and have created the ultimate sun-seekers travel guide.
Read on to discover these sun trap cities as well as some tips about the best sunset spots, rooftops and beaches in each of them.
Spain, Italy and France feature cities in the top 10
Three Sicilian cities sizzle their way into the ranking
Spain reigns supreme with 6/10 of the top 10
1. Alicante, Spain - avg. 349 hours of sun per month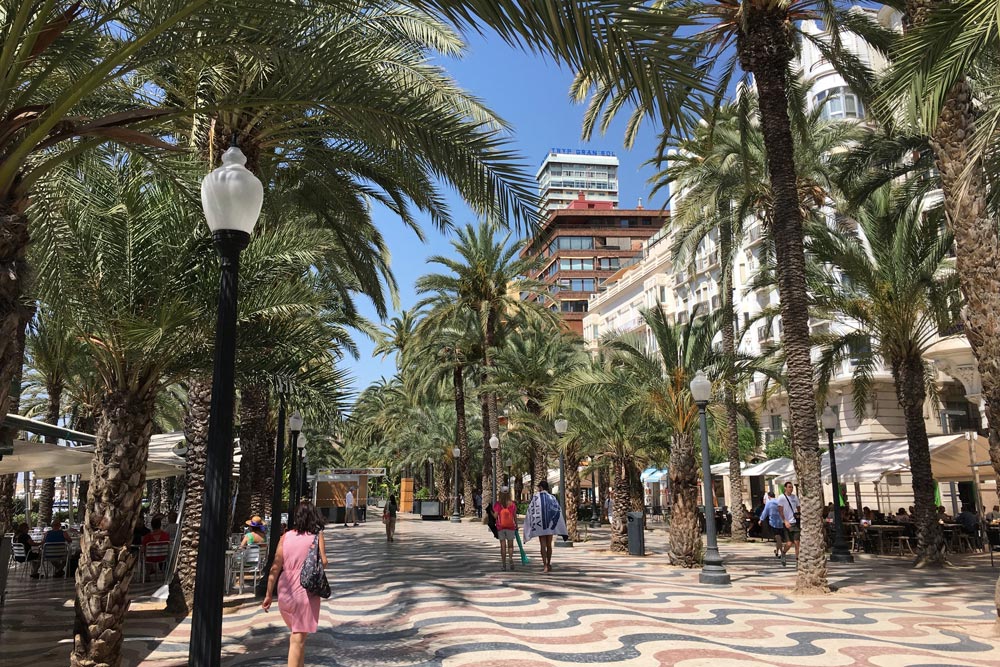 It's official - Alicante is the sunniest city in Europe. With an average of 349 hours of sun per month, Alicante is the ultimate destination for sun-seeking travellers.
The city is known for its stunning Costa Blanca coastline, offering expansive public beaches where you can soak up the sun on the sand or take to the water and try your hand at some watersports.
As if the sunny climate wasn't enough, Alicante is a gorgeous city in its own right. Boasting a colourful old town, an abundance of museums and historical sites, a variety of excellent restaurants and a vibrant nightlife scene, Alicante has something to offer all kinds of travellers.
2. Catania, Italy - avg. 347 hours of sun per month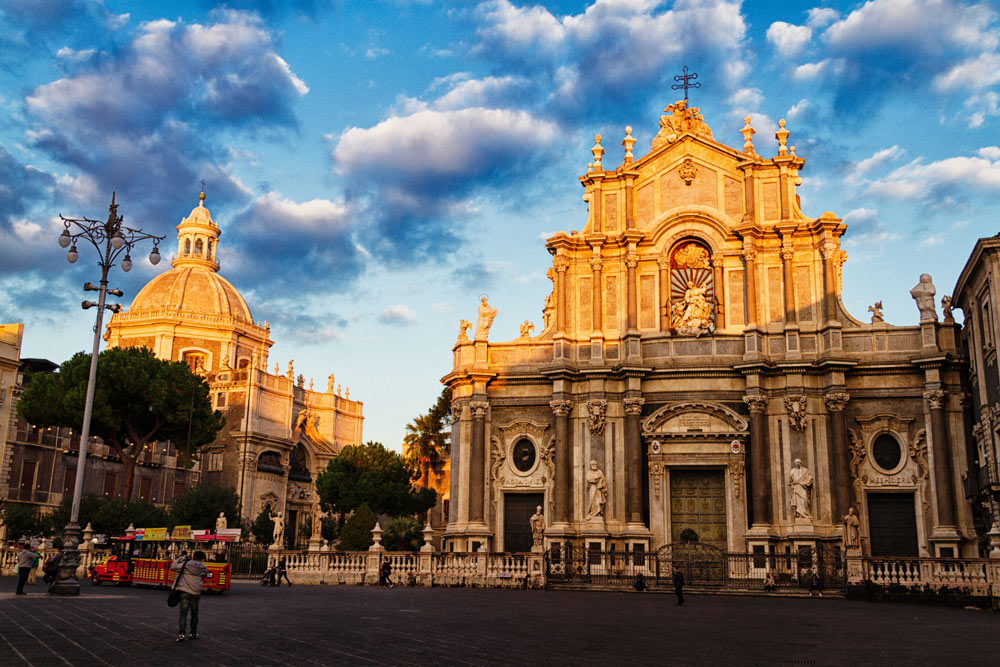 The first Italian city in this ranking is the ancient port city of Sicily. Located on the east coast of Sicily, Catania can be found at the foot of the famous active volcano, Mt. Etna.
Catania's baroque old town is a UNESCO World Heritage Site, so history and culture buffs will marvel whilst taking in sights such as the Palazzo Biscari and the Piazza del Duomo.
In order to make the most of the great weather, head to La Playa, the favourite beach of the locals. Spend the day lazing in the sun and enjoy the lively entertainment at night.
3. Murcia, Spain - avg. 346 hours of sun per month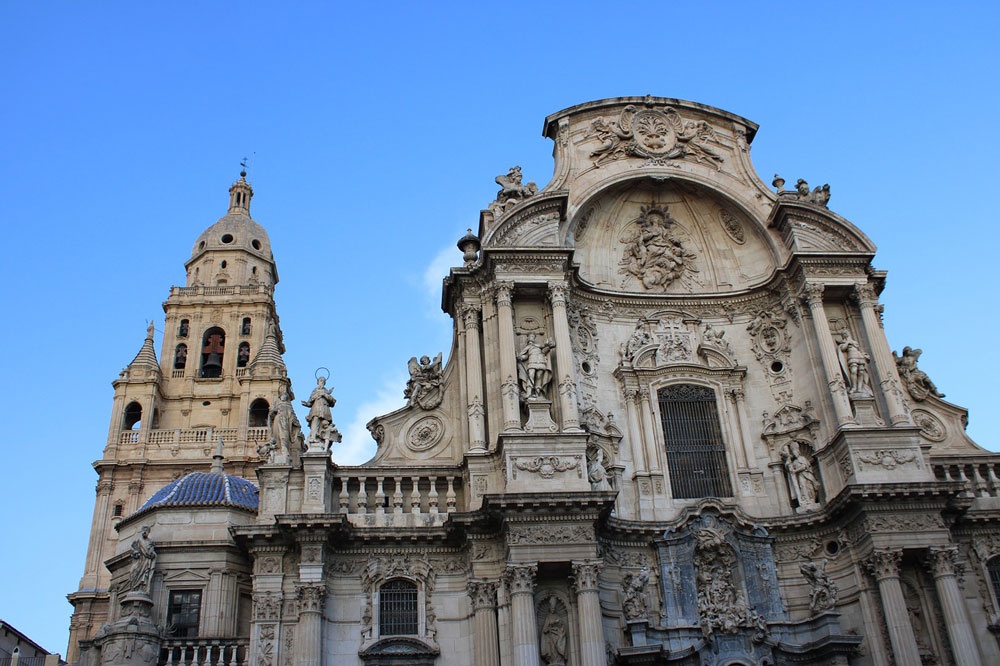 Taking the third place spot is Murcia, the capital city of the region of the same name in south-eastern Spain.
The coastal part of the region is actually known as the Costa Cálida due to its micro-climate which leaves the region hot and with warm waters all year round.
The endless beaches with small coves are perfect for swimming, watersports and leisurely sunbathing. The city also has a historic town centre and wonderful works of architecture, including the Plaza Cardenal Belluga.
4. Messina, Italy - avg. 345 hours of sun per month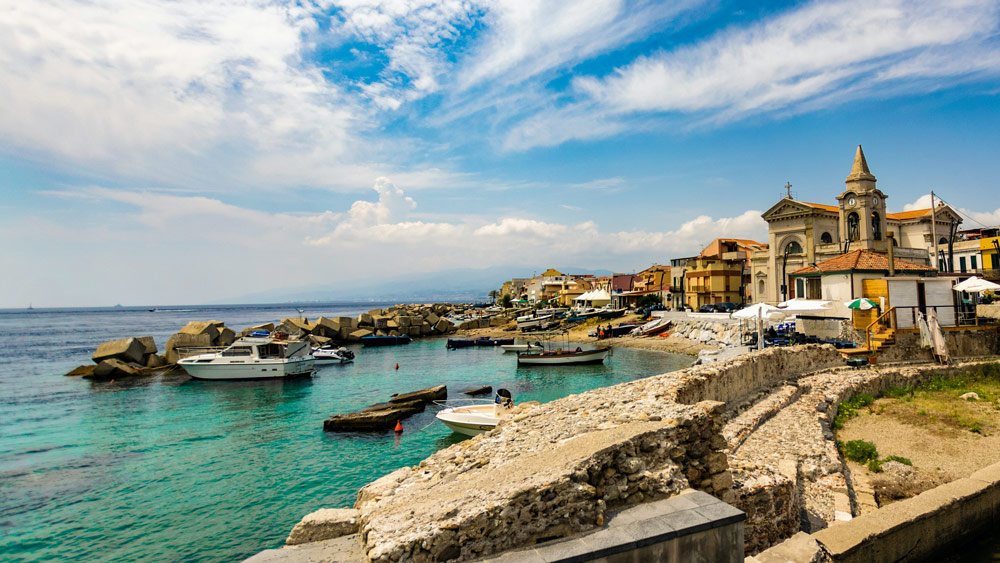 In fourth place with an average of 345 hours of sun per month, we head back to Italy again to Messina, the third largest city on the island of Sicily.
This harbour city is a thriving tourist cruise ship destination and is located on the north-eastern tip of the island.
Its positioning means it offers a wide array of beautiful coastlines to choose from as soon as you dock in the town. Messina also boasts an amazing regional museum and one of Sicily's finest cathedrals, the Norman Messina Cathedral, which has marble fountains nearby.
5. Valencia, Spain - avg. 343 hours of sun per month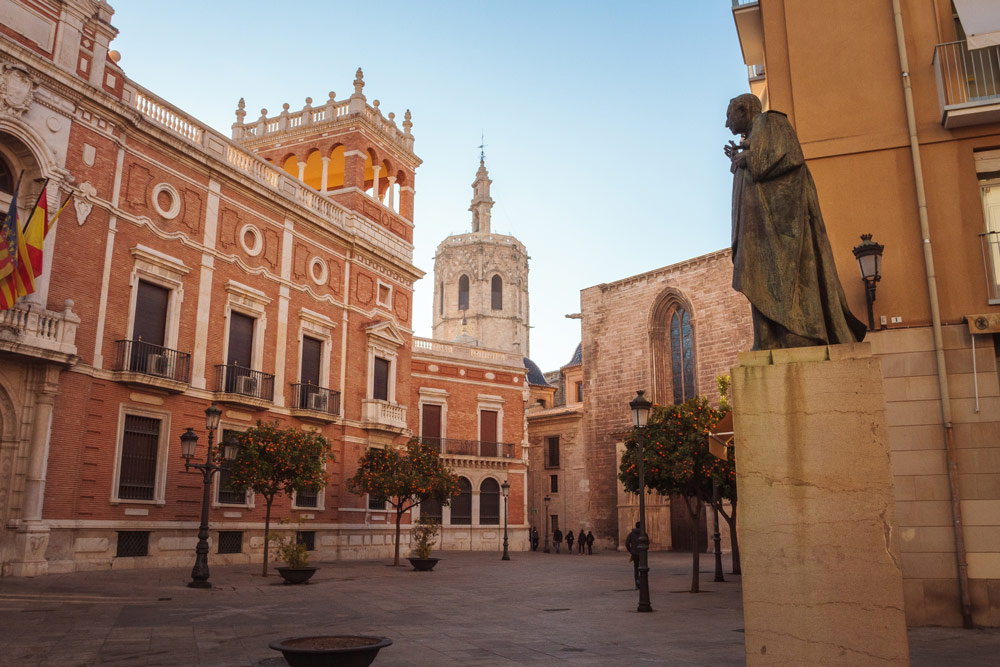 Valencia comes in as the fifth sunniest city in Europe with an average of 343 hours of sun per month every year.
Located on the south-eastern coast of Spain, this port city is an absolute treat to visit if you want a city break combined with a beach escape.
Choose to visit Valencia's famed City of Arts and Sciences museum or wander through its streets and squares dotted with tapas bars - definitely try paella whilst you're there, as Valencia is the birthplace of the iconic dish.
Cool down with a jug of Agua de Valencia, the city's iconic cocktail made from a base of cava or champagne, orange juice, vodka and gin. Don't forget to drink responsibly!
6. Nice, France - avg. 342 hours of sun per month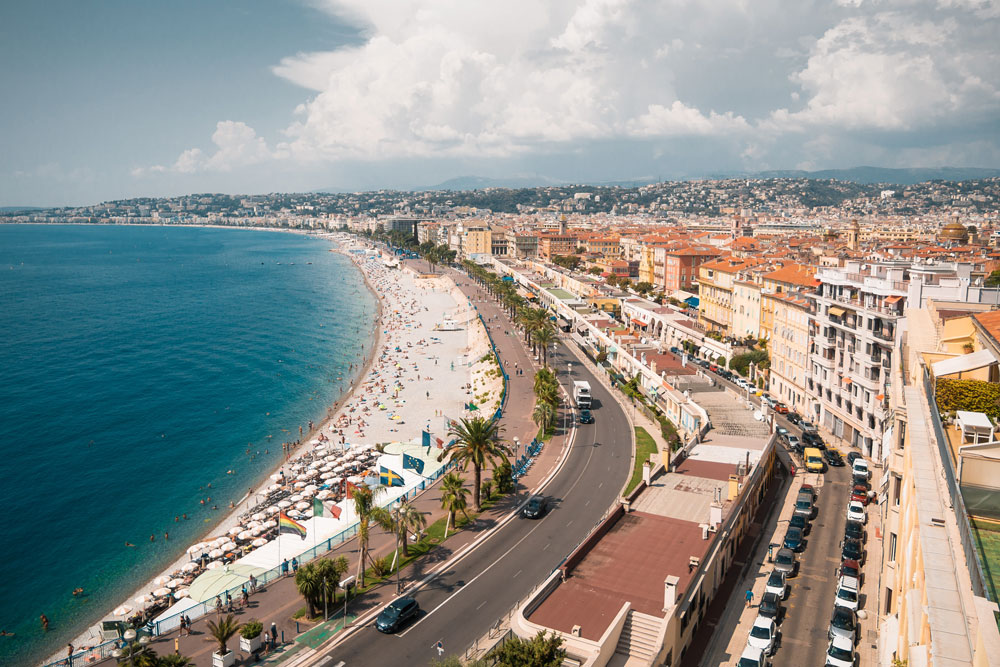 In sixth place we have Nice, the capital of the Alpes-Maritimes department and located on the French Riviera.
Nice offers visitors sandy beaches, outstanding bars and restaurants, an abundance of cultural and architectural offerings and, to top it all off, a fantastic climate.
The city was founded by the Greeks and turned into the go-to place for the 19th-century elite class of Europe, and attracted many famed artists including Henri Matisse.
Visit the Musée Matisse to admire a huge collection of his work. Nice is also home to one of the most iconic roads in France, the Promenade des Anglais, which stretches 7 miles long and is scattered with restaurants, beach clubs and ice cream shops.
7. Las Palmas, Spain - avg. 341 hours of sun per month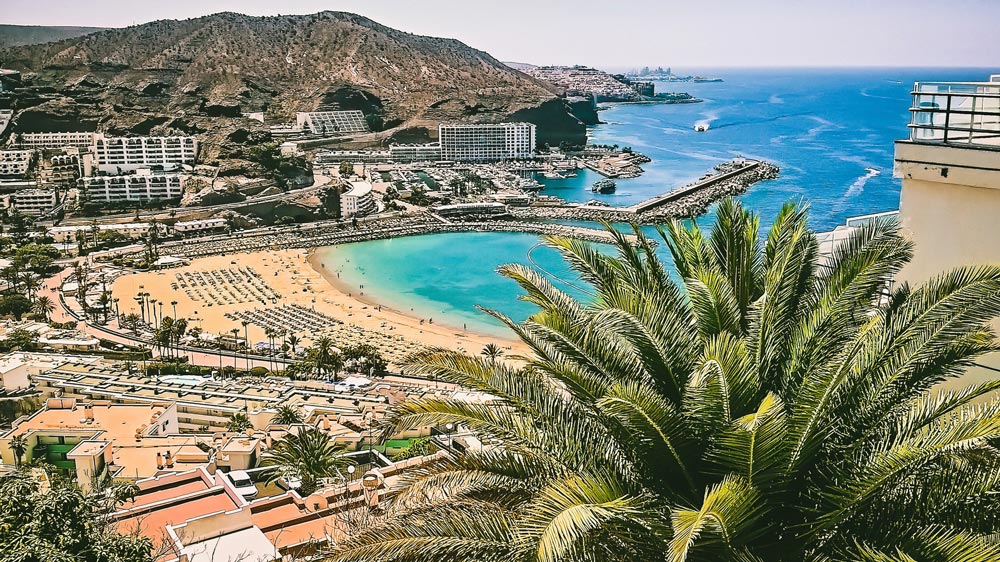 Heading now to Spain's Canary Islands, situated just off north-western Africa, we come to Las Palmas.
The capital of Gran Canaria and the second largest city in the Canaries, this is a popular base for travellers looking to explore the volcanic islands.
This is an ideal location during the off-peak months, as the temperatures in Las Palmas average at a cosy 21 degrees in October and November, for example. Playa de Las Canteras, a 2 and a half mile long sandy beach, attracts visitors all year round.
8. Granada, Spain - avg. 341 hours of sun per month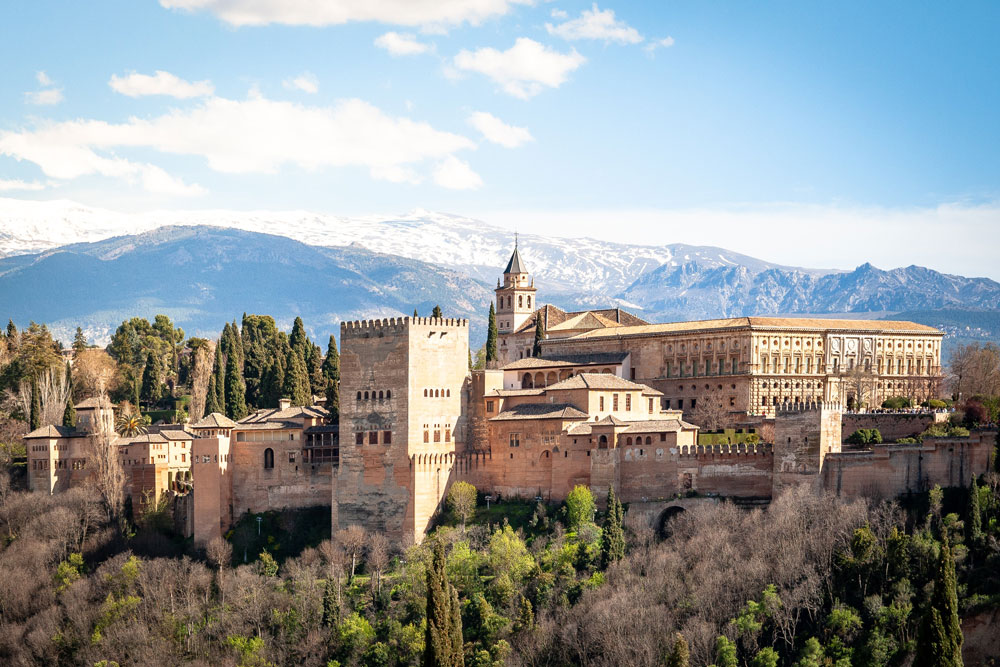 The mythical Spanish city of Granada scores 8th position on this ranking. The Nasrid city is a city full of romance, magic and beautiful places to escape to with your partner.
Under the foothills of the high peaks of the Sierra Nevada, its historic centre will transport you to a fascinating past where a multitude of cultures intersect and are perfectly reflected in the architecture and in the city's day-to-day life.
You won't find better plans than strolling through the narrow streets of the Albaicín neighbourhood, which will lead you to witness one of the most incredible sunsets in the world in front of the Alhambra.
You can also enjoy a magical walk along the Paseo de los Tristes to Sacromonte with its beautiful streets full of smells and its flamenco atmosphere.
9. Palermo, Italy - avg. 340 hours of sun per month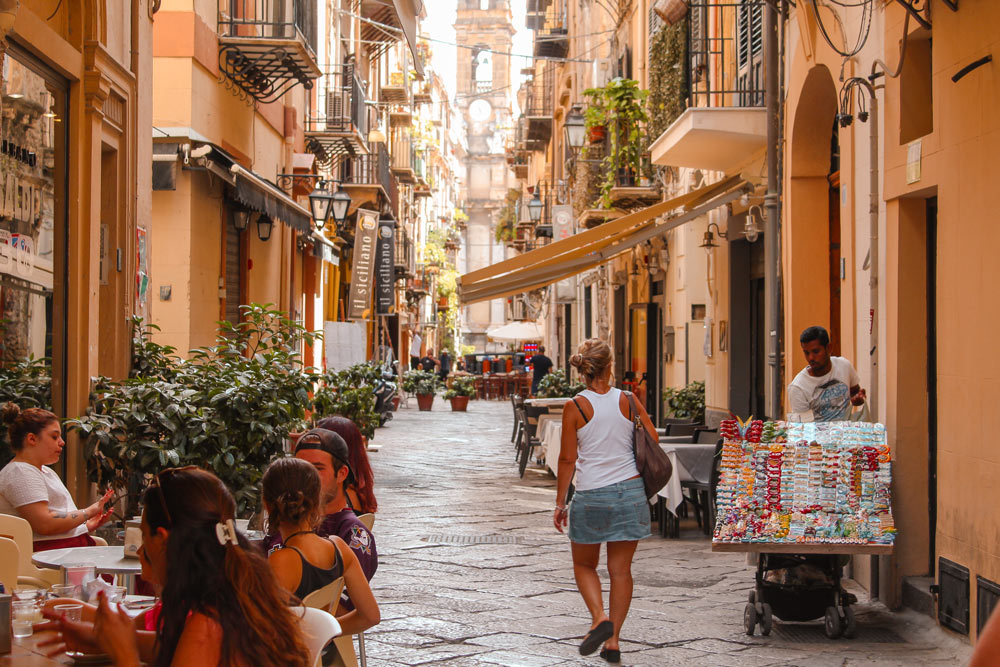 It's back to Sicily we go for the third Sicilian city in this ranking. Palermo, the island's capital, laps up an average of 340 hours of sun per month.
Dubbed as a cultural melting pot, this city offers tourists authentic Sicilian street food, Italy's biggest opera house and many historic buildings that have been listed as UNESCO World Heritage Sites.
With an average of 340 hours of sun per month, Palermo is ideal for sun-seekers and culture enthusiasts alike.
10. Seville, Spain - avg. 340 hours of sun per month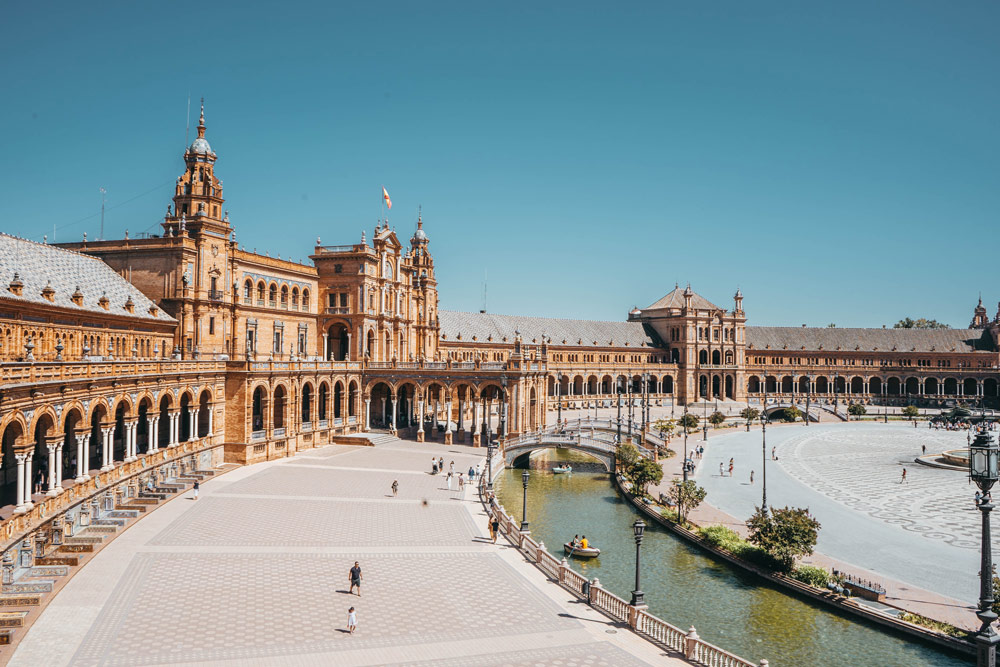 Completing the top 10 is stunning Sevilla.
Seville is the capital city of the Andalusia region of southern Spain and is an absolute dream historic city to visit for lovers of culture, tradition, and tasty tapas.
Visit Seville in perhaps May or October, where the temperature averages at around 23 degrees, which is the perfect heat for a city break with no oceanfront.
A trip during the peak summer months proves sizzling even for the biggest of heat lovers, as this non-coastal city records some of the most scorching temperatures in the country.