September 22, 2019 at 10:40 PM
Summer holidays are over and next vacation seems to be far away in time. Or maybe are you the kind of person that want to stay at the office during July and August? If so, travelling within Finland to discover what autumn brings is an option to consider. September is the month when ruska begins to color the Finnish landscapes.
Ruska is a Finnish word which describes how the forest all around Finland changes its colours, from green to yellow or even red. It is an spectacle that starts from the far north and soon spreads all over the country, turning nature into an even more beautiful wonderland, specially in Lapland.
This explosion of colours makes September one of the best months for hiking. There are many marked routes in every touristic town in Lapland. For example, in Urho Kekkonen National Park there are several hundreds of kilometres to walk through the nature. Next to this protected area, there are a few towns to stay, like Kakslauttanen or Saariselkä.
Pyhä is also a popular place for hikers. Isokuru -translated as big gorge- amazes visitors discovering Pyhä-Luosto National Park during ruska time. Other well known National Parks in Lapland are Pallas-Yllästunturi or Riisitunturi. The web service Excursions Map provides all the information about routes in Finland for people willing to walk in those places.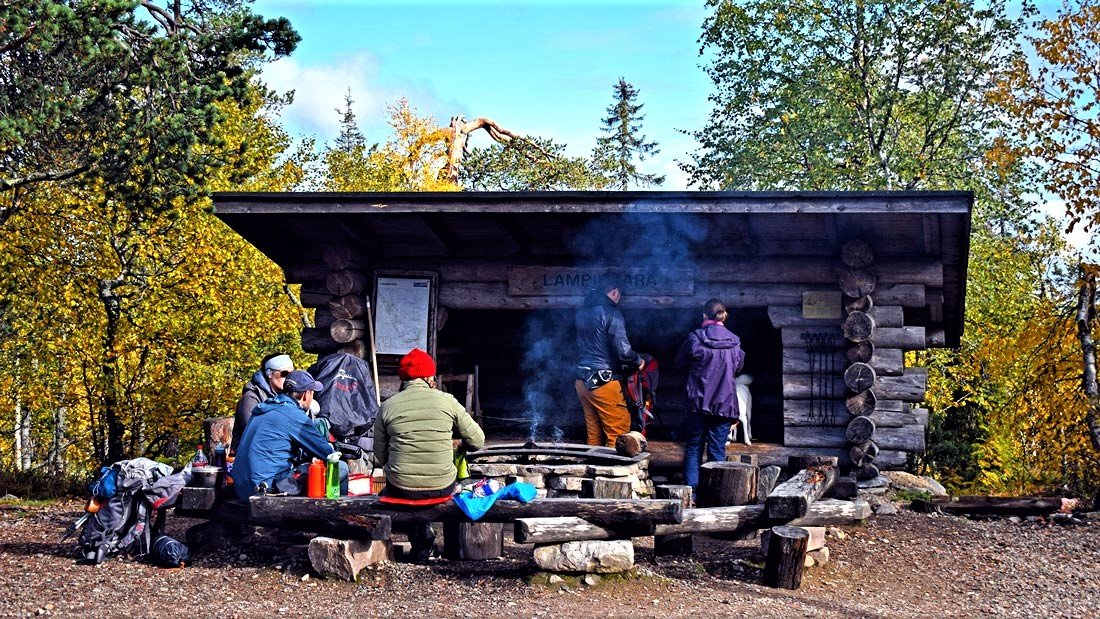 A group of people enjoying sausages in Pyhä-Luosto (Lapland). Photo: © Pablo Morilla.
The last berries
This is also the moment to pick up the last berries of the season. For example, lingonberry (puolikka in Finnish) can be found in September. If you are planning to go hiking, you can also take them freely. Everybody has the right to get them from the forest: this is a legal concept called Everyman's right or in Finnish Jokamiehenoikeus.
During the beginning of autumn, temperatures are still suitable for outdoors activities. According to Finnish Meteorological Institute (Ilmatieteenlaitos), temperatures may be between five and seven degrees in Lapland. Even with frosts at night, snow normally doesn't appear regard to official statistics, although this year some towns have already seen the first snowflakes.
Check the weather forecast
When would be the best time to visit Lapland in order to see this phenomenon? It is hard to predict, as the intensity of may vary ruska depending on different factors, mainly the weather. As an approximate estimation, mid and late September would be a great moment to travel to Lapland.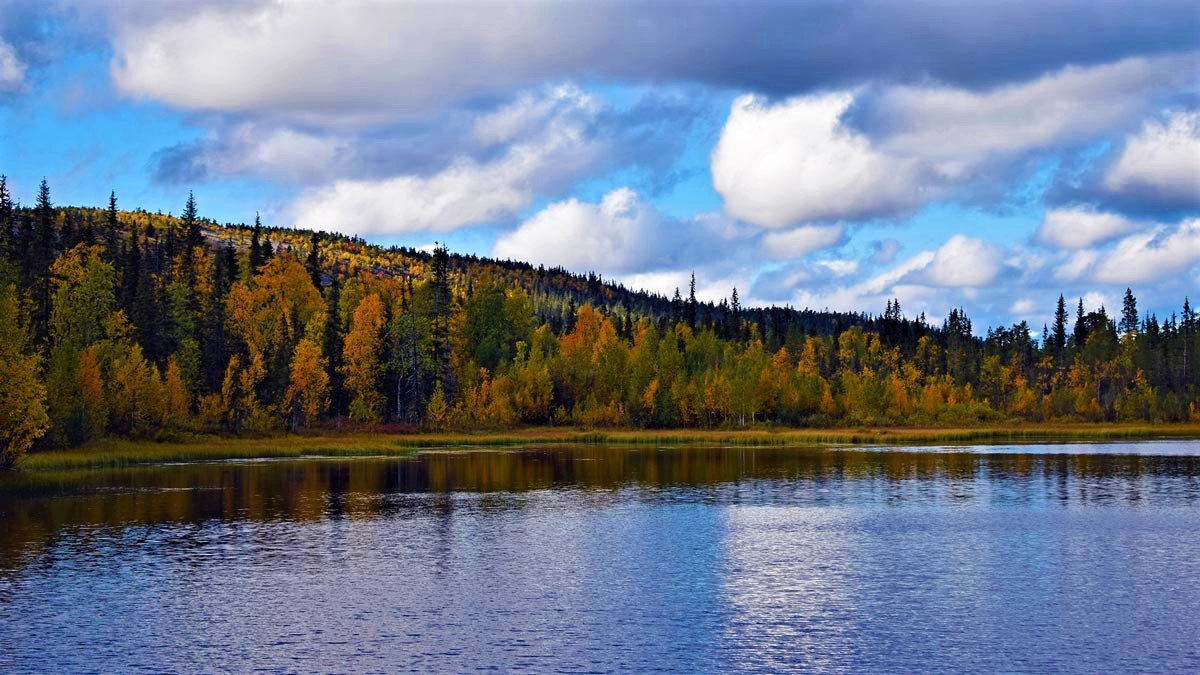 The combination of forest and lake make the spectacle even greater. Photo: © Pablo Morilla.
According to the weather forecasting company Foreca, ruska starts in fell's area from northern Lapland between August and September, as nights become longer and the first frosts appear. In one or two weeks, ruska spreads through the rest of Lapland and the centre of the country. October could be too late as leafs may have already fallen.
Meanwhile, early October would be a great time to appreciate autumn colours in Southern Finland, Åland or the west coast, also following Foreca's information. So, if you have time and want to experience another truly Finnish natural spectacle, this is the best time of the year. Pack your bag!