As thermometers get higher, Finns are willing to go outside to enjoy these few moments when the sun warms their faces. This summer will be the time for domestic tourism, as travelling to another country is still unsafe. Moreover, the Ministry for Foreign Affairs do not recommend recreational travel abroad, but it is allowed within Finland. And one of the most attractive options for discovering new cities is the city Porvoo, founded in 1346.
The main captivating part of Porvoo is the old town. As it is one of the oldest municipalities in Finland, visitors will find wooden houses built centuries ago.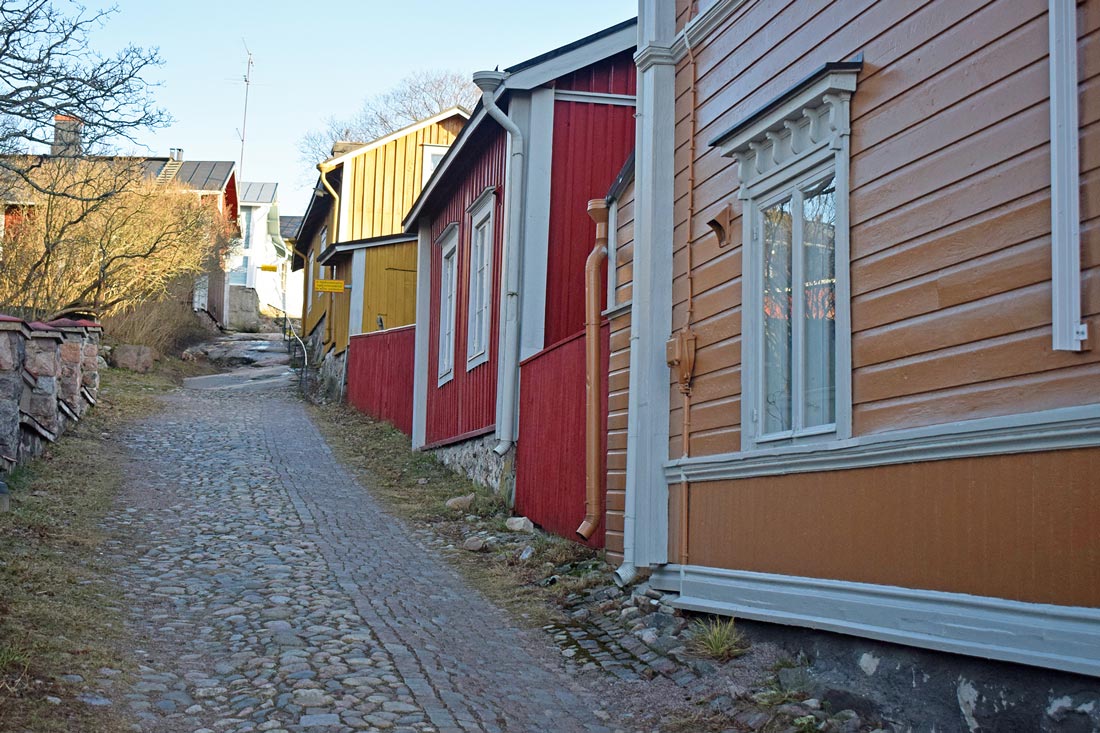 Photo: Pablo Morilla.
These constructions, often described as "taken from a tale", are usually the reason why people decide to take a trip to this city. Nowadays, many of them are local shops. The red buildings placed at the shore of the river used to serve as a storage and are widely known as an icon of this destination.
Another iconic place in Porvoo is the cathedral. It was built between 1414-1418, according to Porvoo local church. It burned several times, the last one in 2006, so it had to be repaired. Anyway, the old style decoration was preserved. Check this virtual visit and discover how it is from every corner!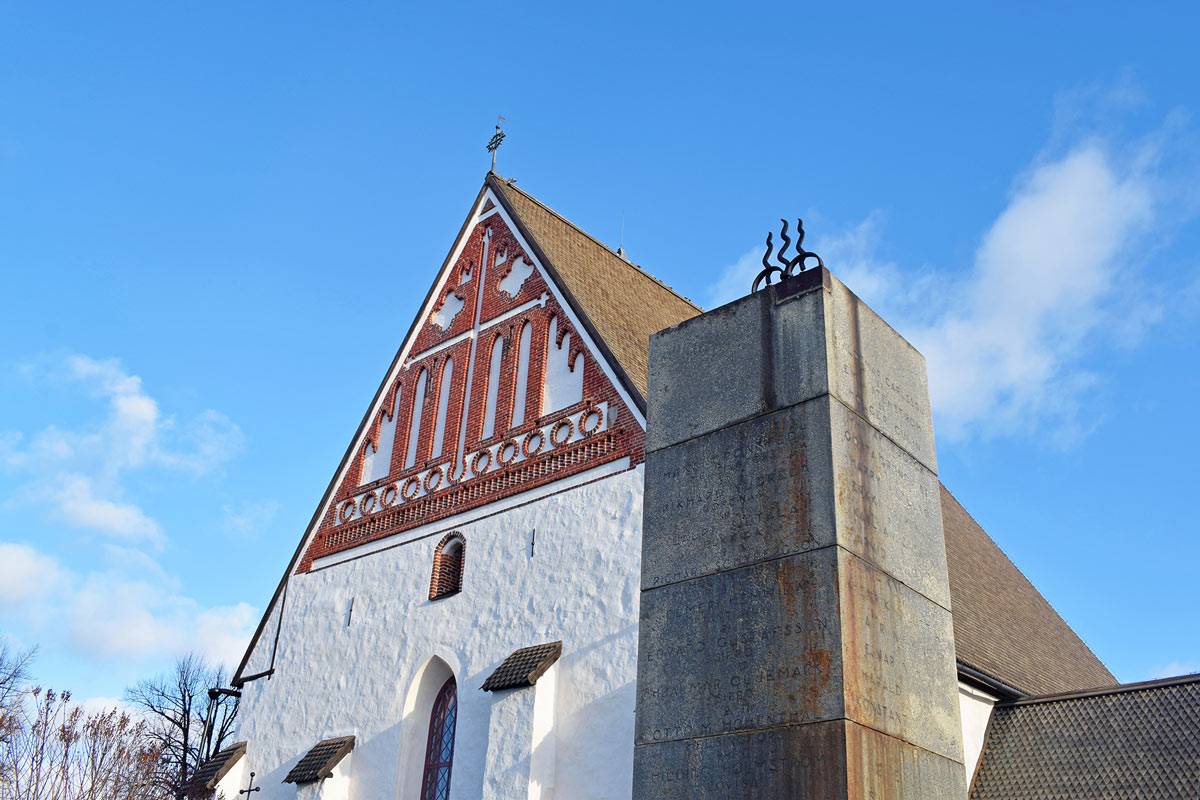 Photo:Pablo Morilla.
Home of Runeberg
Porvoo is also a synonym of Runeberg.
Johan Ludvig Runeberg (1804-1877) was a swedish-speaking Finnish poet, author of the Finnish National Anthem. He left his print in Porvoo as he lived there his lasts years.
His monument can be found at the street named after him. Only a few squares further lies Runeberg's house, where he died at the age of 73, reconverted into a museum.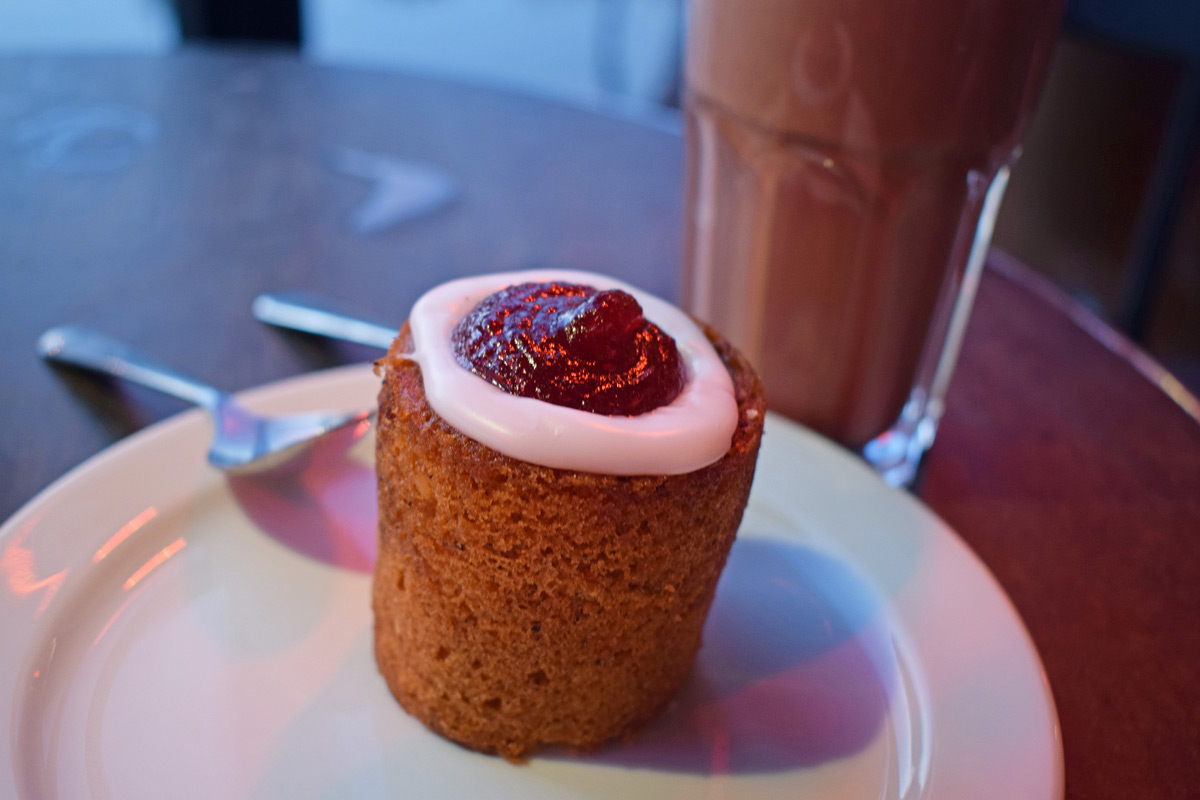 Photo: Pablo Morilla.
Moreover, Porvoo's typical pastry is called Runeberg torte, though actually it was created by his wife, Fredrika Runeberg, for him. Almost every café and bakery in Porvoo serves this sweet, but it is also possible to find it elsewhere in Finland when Runeberg's day (5th February) is approaching.
Besides Runeberg torte, there are other sweets originally from Porvoo. Brunberg is a brand that sells mainly chocolate, but also their famous Kisses and liquorice. There is a shop in the old town and it is possible to taste almost everything freely. The business was established in 1871 as a bakery, but over the years it started to expand the production until it became a factory in 1922.
Linnamäki forest
Nature lovers have also a green area, only a few minutes from the old town.
Linnamäki is a forest and, at the same time, an historical place. As its name indicates (Linna: castle; mäki: hill), this location used to have a castle during the Middle Ages and was abandoned. There was almost nothing left but a big print next to the city centre, considered as a part of Porvoo's Urban National Park.
If you are finally going to Porvoo this summer, remember to follow Finnish Government healthy and safety guidelines. Sick people shouldn't travel and those belonging to the high-risk group should consult their doctor. A good hand and cough hygiene is also highly recommendable, as well as avoiding physical contact. If you notice that a place is crowded, keep away from it and return later. Have a safe visit to Porvoo!
*Pablo Morilla is a journalist, author of the blog Michan en Finlandia.