February 3, 2020 at 9:40 PM
It is becoming increasingly difficult to find a reason to fly with Norwegian.
First, the company raised the cheapest tariffs to and from Finland, that allowed them to enter this market a few years ago. Later, the company suppressed many of its daily direct flights. After that, the free Wi-Fi signal they used as a hook to attract thousands of customers became paid (except for its poorest and sometimes inefficient version).
And now, the time has come to also pay for the hand luggage.
New charge
Norwegian has recently announced a new charge in the hand luggage policy. As of 23 January, customers are allowed to carry for free only one bag under the seat in front of them. If the traveler wants to bring an additional overhead cabin bag must pay an extra cost before the departure or choose a different ticket type when booking.
In return, the airline has increased the size of the underseat bag, increased the weight of checked baggage from 20 to 23 kilos and increased the total combined weight of hand baggage for Flex and Premium tickets to 10 and 15 kilos, respectively.
Bookings made before January 23rd will not be affected by this new policy.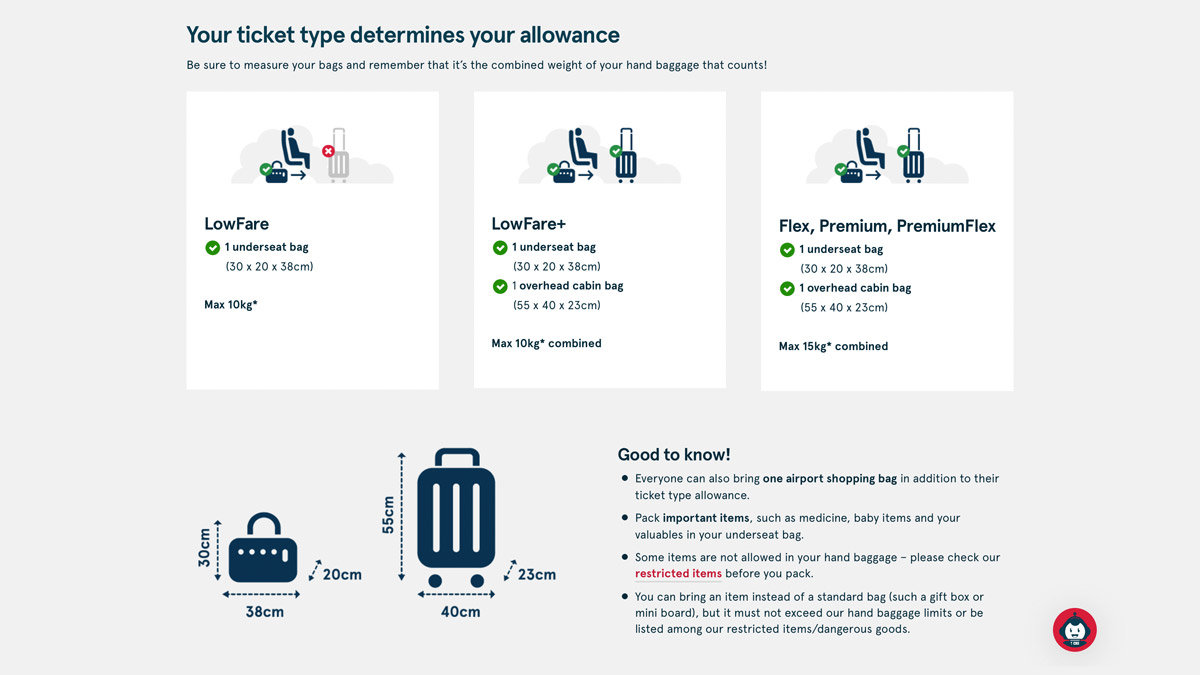 Image: Screenshot from Norwegian's website.
'Show me the money'
Norwegian argues that the reason to introduce the new policy is "to ensure that everyone travelling with Norwegian has a smooth, comfortable flight that departs on time". However, the financial position of Norwegian is far from good (the company ended 2018 with losses amounting for 150 million euros) and the airlines' solvency might be at risk.
This new hand luggage policy could be another opportunity to increase its revenue, but it could also be the last nail in the coffin. In the past, offering free hand luggage had been for Norwegian a competitive advantage over other low cost companies.