January 24, 2020 at 8:59 PM
Lahti has earned the reputation of being a reference place for winter sports in southern Finland.
The capital city of the region of Päijät-Hämet has been historically an important point for ski lovers. Not only for Finns, also internationally. That is why many visitors choose this city during the coldest months,to practice their favourite sports, as long as the weather allows it.
Lahti has always been a well known city for winter athletes. Nordic World Ski Championship has been organized there seven times, more than in any other place, from 1926 to 2017.
Therefore, ski is in the city's DNA and it is easy to find there many places to practice it. That is why Lahti s a top-class tourist destination in winter. According to Statistics Finland, visitors spent 142,427 nights in Päijät-Häme region during the first quarter of 2019.
Salpausselkä is an iconic sight from Lahti with its three ski jumping hills. Any visitor going by train to Päijät-Häme's capital will notice that their destination is getting closer as the jumping hills appear over the horizon.
This place is located about two kilometres from the city centre, so anyone who wants to visit it can go simply by walking. In summertime, it is possible to go to the top and enjoy the views of the city and its surroundings.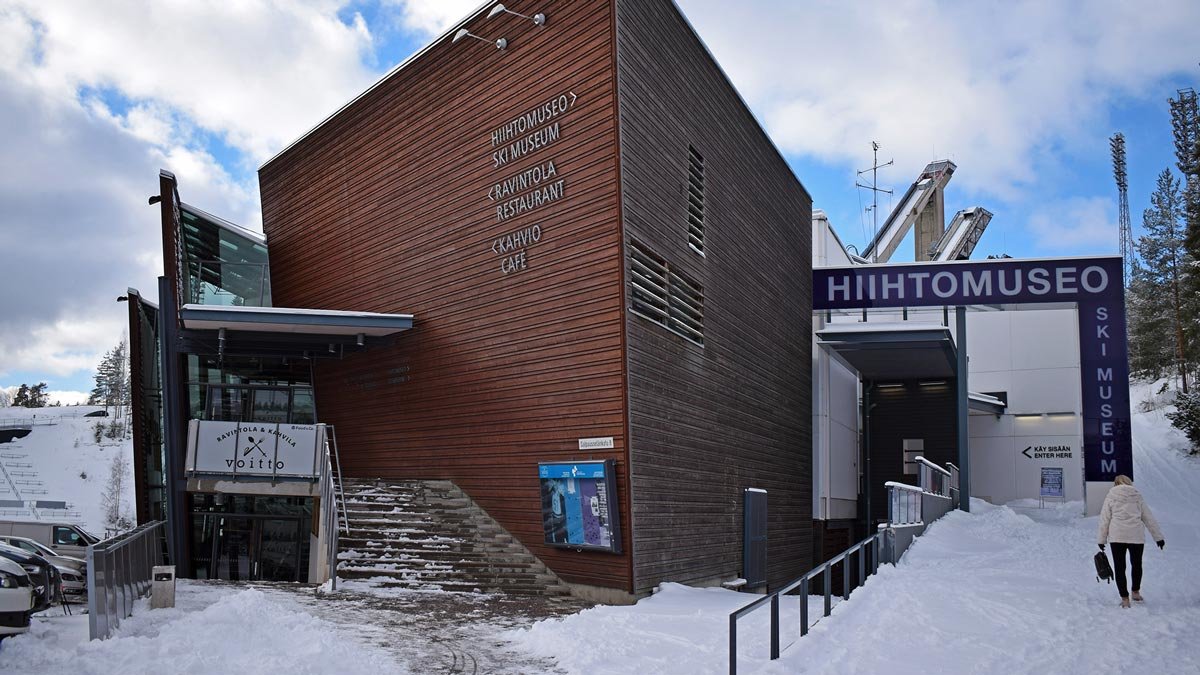 The Ski Museum. Photo: Pablo Morilla.
Next to Salpausselkä, anyone who wants to discover skiing history can visit Lahti's Ski Museum. The origins of this sport or how Finland succeeded in winter sports are some of the topics visitors will learn about there.
In addition, they will have a chance to experience ski jumping with the simulator available next to the reception, as well as shooting like Finnish biathlete star Kaisa Mäkäräinen does.
Also for beginners
If you are willing to remove the dust of your skis, there are many some areas very close to the city available to practise the sport. Also in Salpausselkä, there are cross-country skiing trails where you can exercise your body.
Messilä Ski Center is also an option to consider, specially for beginners. Anyone can rent there all the necessary equipment, including the skis, and make their first slaloms on the snow. There are different slopes with variation of difficulty, so anyone can start from the easiest one and then continue training to end up descending like a professional.
But Lahti has much more than ski facilities to offer. If you want to discover more winter activities, go ahead to the city harbour.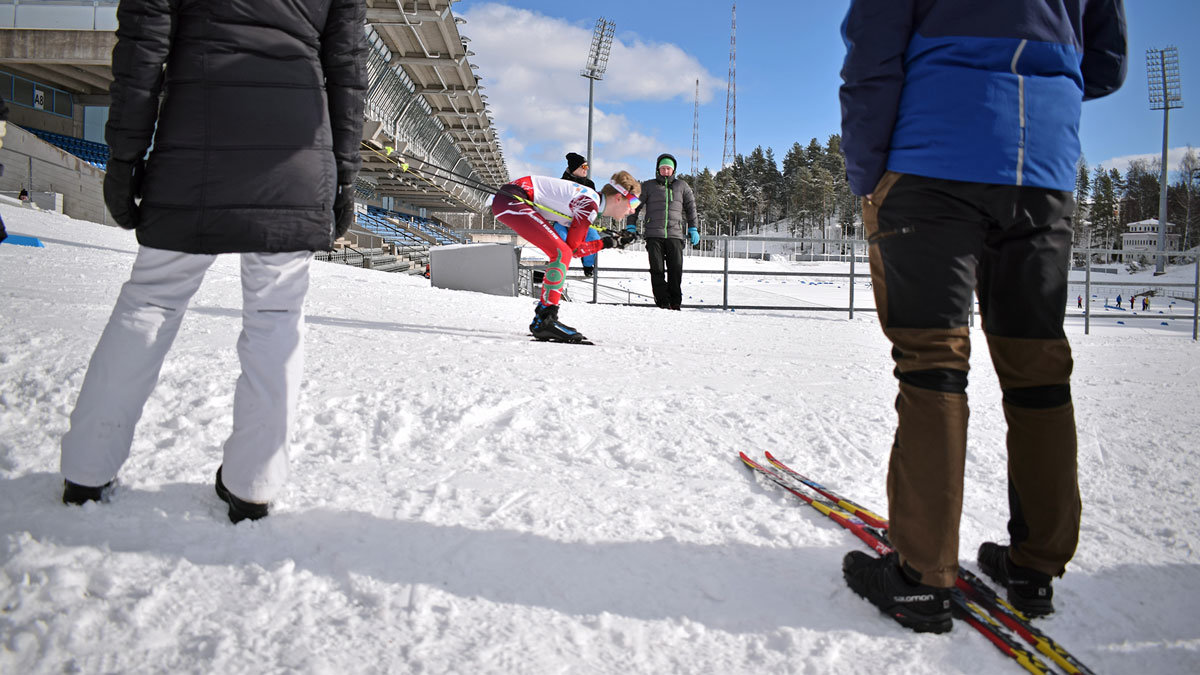 Photo: Pablo Morilla.
Walking on the lake
As soon as the ice supports are thick enough, paths are made all the way next to Vesijärvi lake's shore. Don't be afraid: it isn't as slippery as it seems, unless temperatures are above zero. If you have the necessary equipment, you can even go a further from there and try to catch some fishes by drilling a hole in the ice.
If walking on the lake does not sound safe enough for you, the centre of Lahti offers you the possibility of skating on the rink. It is built every year in the same place, the Market Square.
Last but not least, residents have the possibility to enjoy winter swimming. The group Lahden Avantouimarit offers to all members this experience in three different points of the city: Mytäjäinen, Mukkula and Möysä.
This activity is very popular among Finns, so this is definitely a way to feel like a local..
*Pablo Morilla is a journalist, author of the blog Michan en Finlandia.