Finnish government decided on Thursday 8 July to extend internal border control until 25 July.
According to the Ministry of the Interior, the aim is "to ensure the introduction of health security measures at borders."
After what they called a "short transitional period," internal border control and entry restrictions at internal borders will be lifted.
Internal border traffic refers to traffic between Finland and other Schengen countries. But some changes will be applied to external border control as well.
Internal border control will be restored for the period between 12 and 25 July in traffic between Finland and Belgium, Denmark, Estonia, France, Greece, Latvia, Liechtenstein, Luxembourg, the Netherlands, Norway, Portugal, Spain, and Sweden. However, leisure boating from these countries is still allowed.
Based on an epidemiological assessment, internal border controls will be lifted from travel between Finland and Lithuania, Finland and Slovenia and Finland and Switzerland.
The accepted criteria for entry at the border crossing points that are open to passenger traffic from countries still covered by internal border control are the return of persons living in Finland or in another EU or Schengen country, work-related travel and other essential reasons.
Fully vaccinated travelers
In addition, entry into Finland from EU or Schengen countries will also be permitted if the person has a certificate of a completed Covid-19 vaccination series received before arriving in Finland or a certificate stating that they have recovered from the disease less than six months prior to entry.
This means that, under these conditions, recreational travel (tourism) to Finland will also be permitted. This applies in the following situations:
You have received a full vaccination series (one dose or two doses depending on the vaccine) and at least two weeks have passed since the last dose of vaccine.
You have had COVID-19 less than six months prior to entry.
During this so-called "transitional period" a certificate of a negative Covid-19 test prior to the entry or of the first dose of vaccine will not be enough for people coming from countries subject to internal border control and entry restrictions.
The health authorities recommend that in both of the above cases the person should also take a test within 3 to 5 days from the entry to the country. The person should avoid contacts and stay at home or other accommodation until the negative test result has been confirmed.
Country-list released
In an attempt to make the information clearer, the government has posted two graphs (in Finnish and Swedish) on Twitter showing which countries are subject to entry restrictions and which are not.
The countries marked in white are those that are not subject to border entry controls.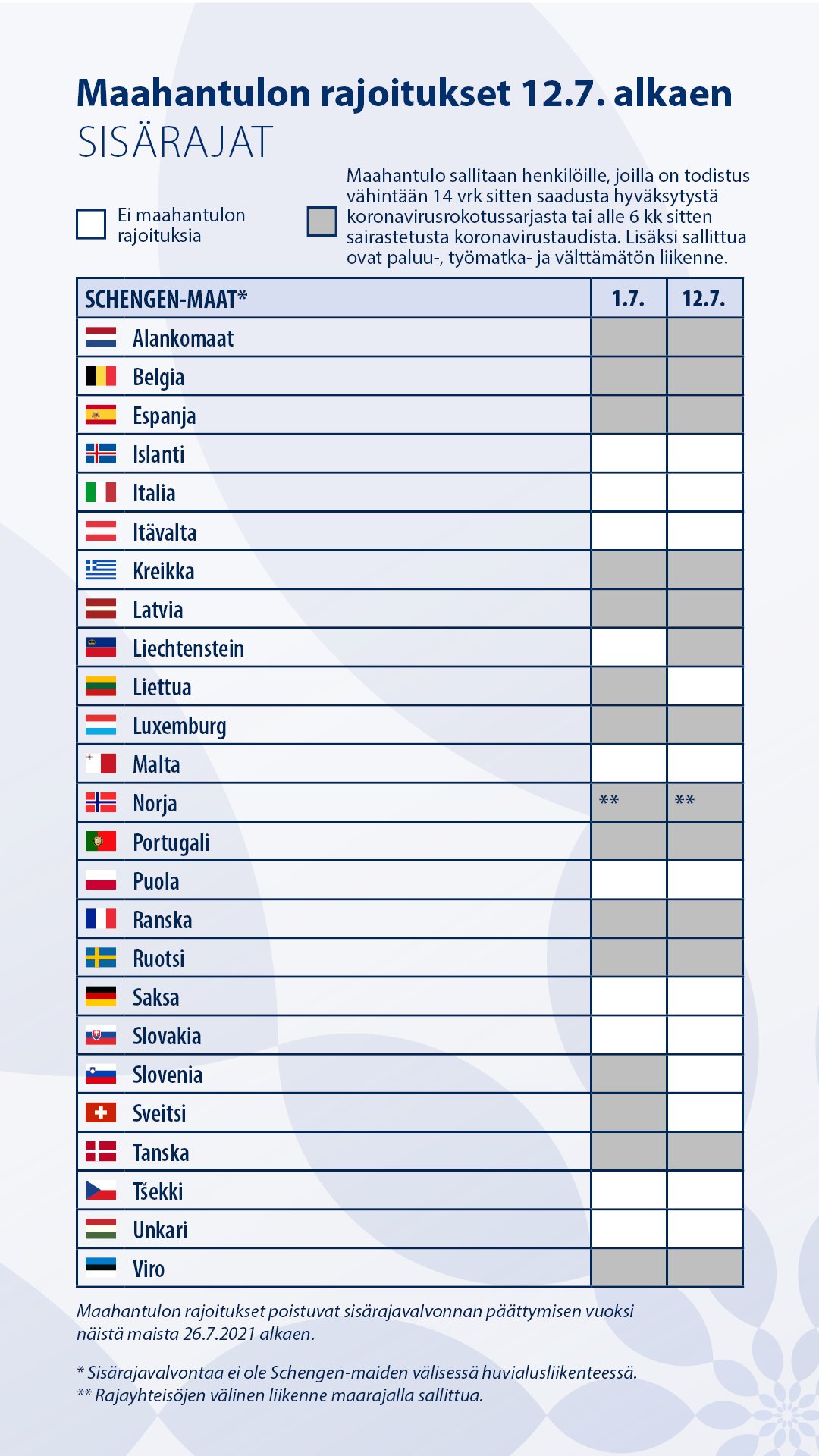 Source: Twitter/@Valtioneuvosto/Finnish Government.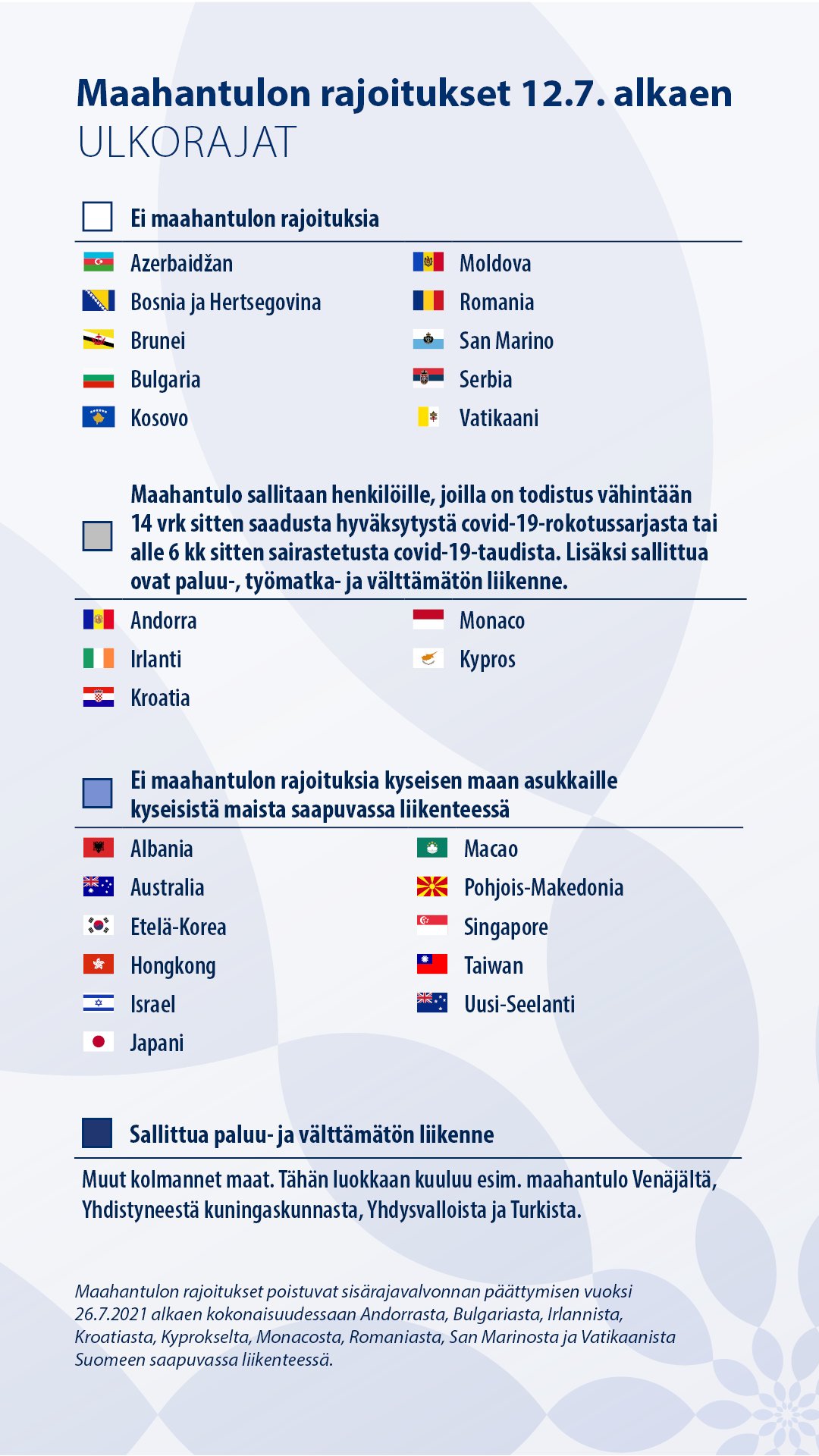 Source: Twitter/@Valtioneuvosto/Finnish Government.