July 10, 2019 at 10:38 PM
The Lapland gold rush occurred in the 1870s. The scale of this fever was maybe not comparable to the major 19th century gold rushes, but it did have great local significance in Lapland and across Finland. The Lapland gold rush has also been an important inspiration for several Finnish novels, paintings and movies.
The gold rush began in Ivalojoki, the River Ivalo. The gold fields in Sodankylä and Inari Municipalities are nowadays the only economically profitable areas in Europe for gold panning and in fact gold panning is still quite a popular activity in Finland. Some pans for gold in hope to become rich, but most of the gold panners enjoy it just because of the lifestyle.
Gold panning refers to the separation of gold from the soil by moving water and can be divided into two different types of panning: mechanical and manual. Gold segregation is based on its specific gravity -gold weighs about seven times what normal rock material weighs.
20-35 kilograms of gold every year
There are about 20 full-time and 150 part-time gold panners in Finland. One and half thousand Finns pan for gold as a hobby. According to The Gold Prospectors Association of Finnish Lapland (Lapin Kullankaivajain Liitto), there are 20-35 kg of gold found in Lapland every year. The global gold price is currently approximately 35 euros per gram.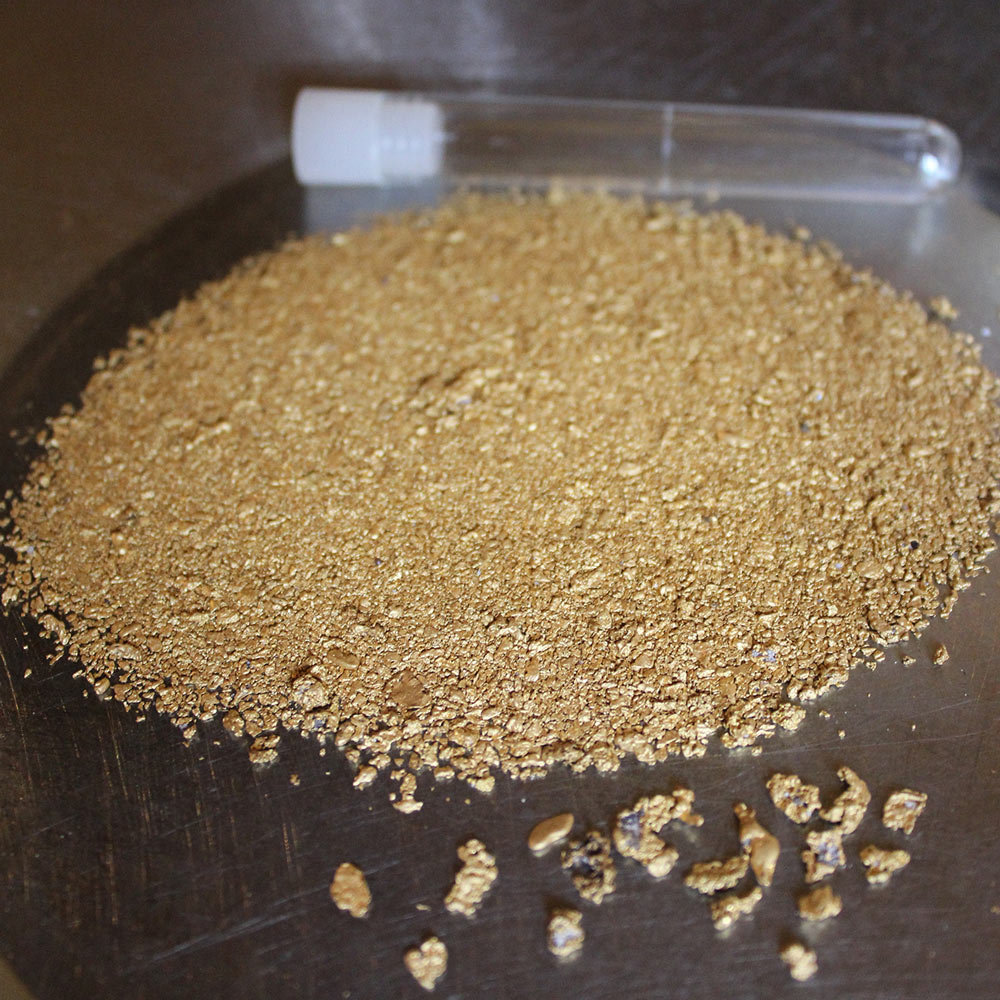 The biggest gold nugget in Finland was found by Evert Kiviniemi in 1935 and weighed exactly 392.9 grams. The nugget is named as 'Evert' by his founder and belongs nowadays to the private collection of the businessman Antti Aarnio-Wihuri.
Seppo J. Partanen, a writer specializing in the history of gold in Lapland, maintains a list of gold nuggets found in Lapland. The list is available online HERE
Even though most of the gold found is small nuggets and flakes, there are also still big ones left in Lapland. Last year it was found a gold nugget of 225 grams in Lemmenjoki.
In addition to gold, you can also find jewelry such as corundum or garnet in Lapland.
Would you like to try gold panning?
Gold panning is not included in the legal concept of Everyman's right, as gold can only be excavated in authorized locations. It is possible to acquire an excavation area, but it requires quite a lot of bureaucracy to get the permit.
The easiest way to try this fun and even profitable activity is to go for example to Tankavaara Gold Village, located 230 km north from Rovaniemi.
Tankavaara Gold Village offers visitors gold panning experiences, among other activities like guided hiking, canoeing trips in the summer, and reindeer and snowmobile safaris in the winter. You can read more about the place HERE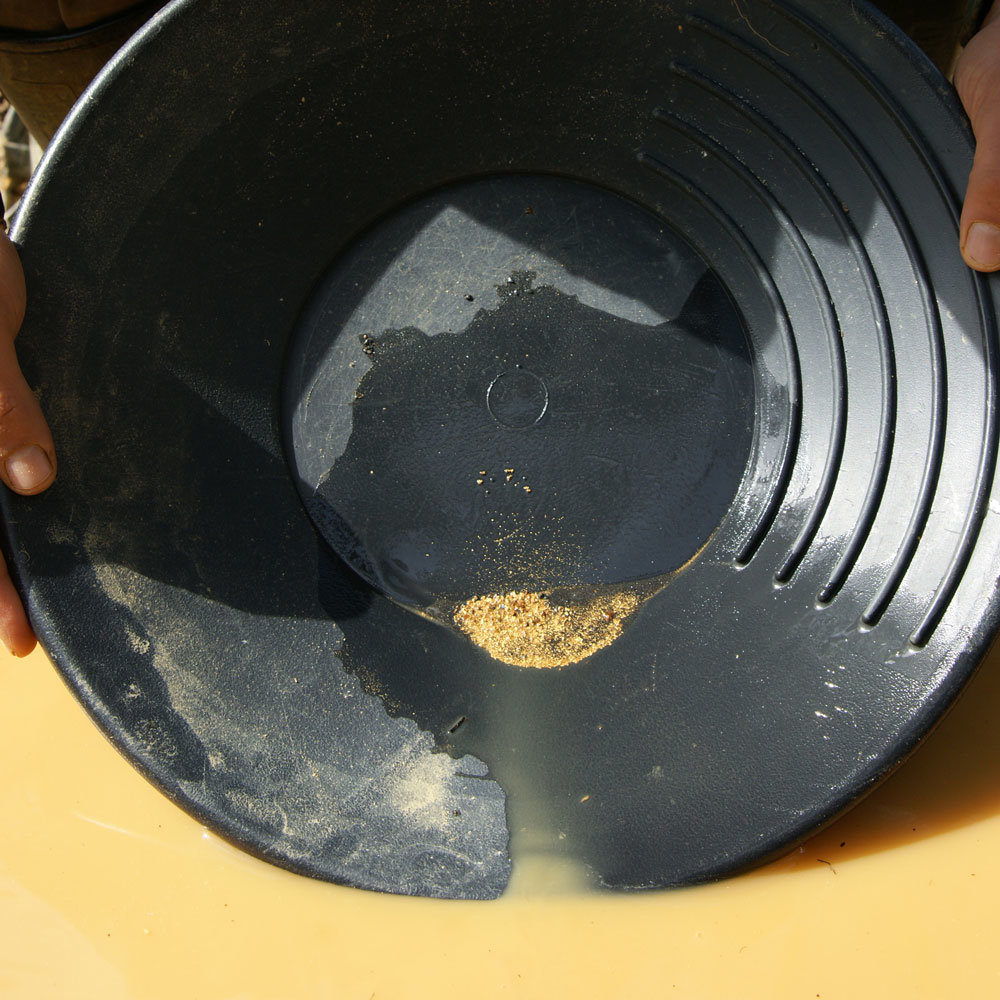 The gold panning experience includes guiding in English (or Finnish), gold panning equipment and all the gold you find while panning. If you find yourself good in panning for gold, you can even participate in the World Gold Panning Championships organized in Tankavaara.
In Tankavaara there is also Gold Museum, the only international museum in the world displaying past and present of gold panning and prospecting. The basic exhibition presents the history of gold prospecting in Lapland. The Golden World, the international section, presents over twenty countries all over the World. More information on the museum HERE
Lemmenjoki, the Valley of the Golden River
The other good way to experience gold panning is to participate in any of the gold panning trips in Lemmenjoki. For example Samiland Villages and Valkeaporo organize gold panning excursions to the river Lemmenjoki, among other activities.
If you like hiking, you can also walk by yourself the 25 kilometers long Golden Route of River Lemmenjoki. The hiking trail passes through the main gold areas. The signposts on the route tell about the history of gold, geology and methods of gold mining.
Lemmenjoki, besides being a river, is also the largest national park in Finland. For the lovers of wilderness, the Valley of the Golden River offers fascinating gold-digging areas, the Sámi culture and unforgettable landscapes. You can read more about all this HERE
Gold nuggets for sale
Finally, if you did not find any gold in your trip to Lapland but you would like to have a nugget, you still have the option to buy one.
There are many jewelry shops that sell gold nuggets. You can also find all kind of jewelry made of gold from Lapland.
Here are some links to became an owner of authentic Lappish gold nugget:
*Both photos embedded within the text by Marko Lauronen, from Tankavaara Gold Village.