July 21, 2019 at 10:38 PM
Lapland is a land full of natural resources. There can be found chrome, copper or zinc in different places like Keminmaa, Tornio or Pyhäjärvi, according to Barentsinfo. Not to mention gold, which has become even an attraction for tourists visiting the region. But did you know that there is also an amethyst mine in Lapland?
In the middle of Pyhä-Luosto National Park, at the top of the Lampivaara hill, is located the amethyst mine. The amethyst is a rare type of quartz, violet-colored.
Why is amethyst so important? Historically, it was a really worthy mineral, but it became undervalued as large deposits were found in countries like Brazil. Anyway, it is still appreciated as a jewel.
In the Lappish 'Alps'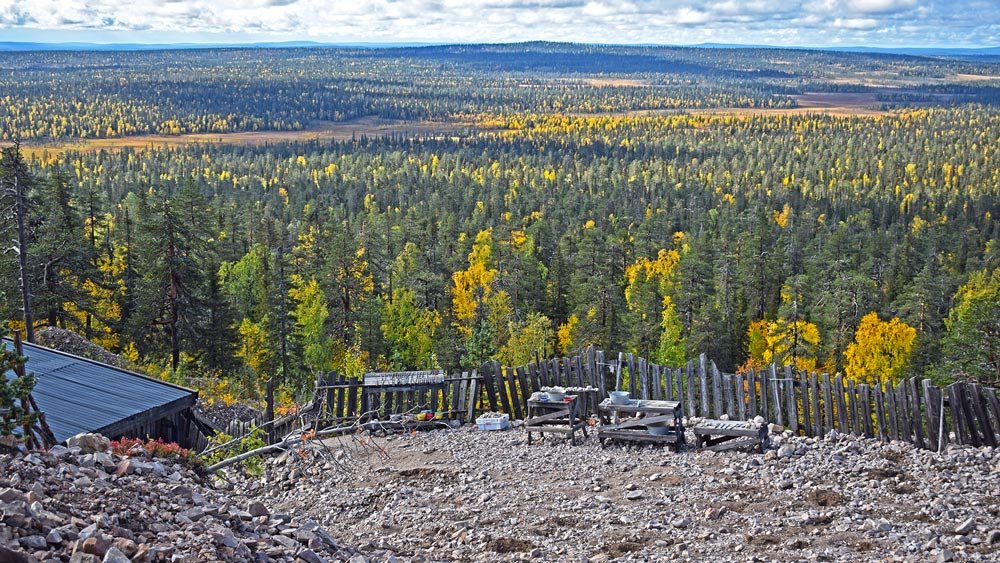 A view of the landscape from Lampivaara mine. Photo: © Pablo Morilla.
Moreover, it takes lots of years for an amethyst to be formed. To get only one centimeter, it is necessary to wait one million years.
In Lapland, amethyst was formed at the time when high mountains were dominating Northern Finland. Those were compared to the Alps millions of years ago. But the fact is that glaciers eroded all the area and in Finnish Lapland only a few fells were left.
At the same time, amethyst was being formed in Lampivaara. When the mineral deposit was found, the owners had two options. One was to get all the amethyst in a few years and to destroy with big machines the environment. The other was to mine slowly the area without powerful machinery and a few employers working there. They chose the second option.
A sustainable alternative
What was the reason they chose this option? Tourists wouldn't come to see a big hole, so they decided for a sustainable alternative that doesn't end up with this resource in a few years. Instead of it, amethyst will remain for thousands of years. Nowadays, the business of the mine seems endless.
How can you visit the mine? You have to go by car to Luosto and then follow the signs to the parking at the bottom of the fell. After 45 minutes walking, you will reach Lampivaara's café.
There's no way to go with automobile, as it is a National Park. In case you are disabled, you should call them in order to find an option to visit the area. In winter time, you can take the amethyst pendolino from the center of Luosto or the parking.
Amazing landscapes to enjoy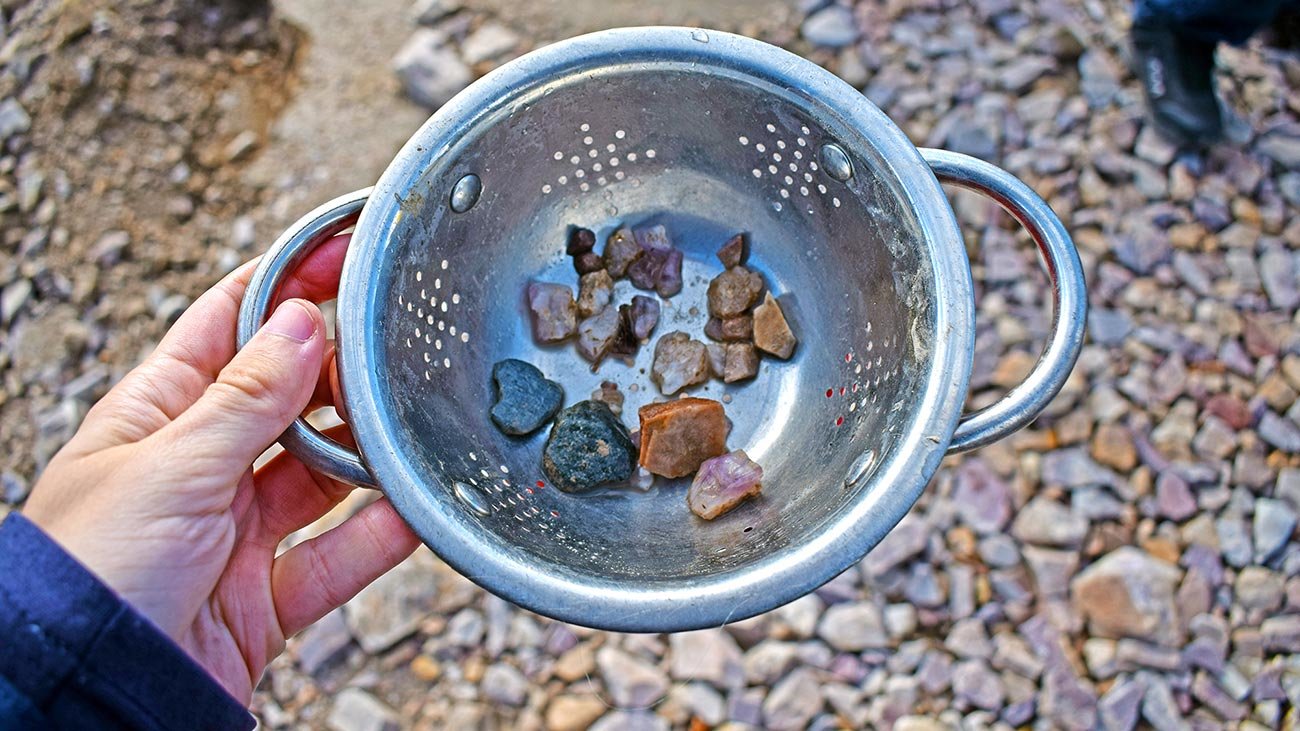 At the mine they will provide you with all you need to get your piece of amethyst. Photo: © Pablo Morilla.
At the top of Lampivaara, you will find amazing landscapes to enjoy. As soon as everybody has arrived, a guide will tell you the history of the amethyst mine and Lappish geography. After that, it is the turn to find your own amethyst.
They will provide you with everything you need to get your souvenir. This activity is specially recommended for kids, but adults will also have fun trying to find this type of quartz.
It isn't easy at all to see what's an amethyst, another mineral or simply a stone, but with the help of water you will find out what you got digging. Definitely, Lapland is not only a land of gold.
*Pablo Morilla is a journalist, author of the blog Michan en Finlandia.