December 1, 2019 at 9:38 PM
Visitors coming to Finland in December are always attracted to the country by the fact that here is where Santa Claus lives. They want to meet the real one, to see what kind of activities can they do this month... What are the main things to do during this season?
First, Christmas markets are an important contribution for the Christmas spirit. The most important in Finland is Tuomaan Markkinat (St. Thomas Market), in Helsinki.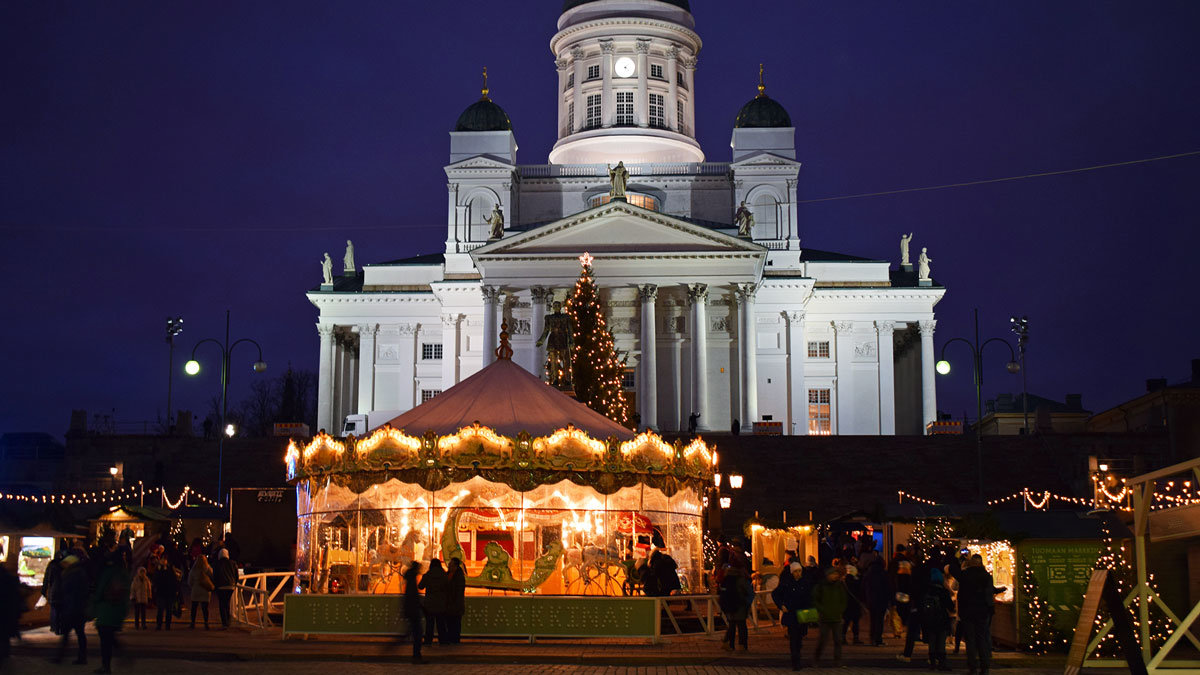 A few weeks before Santa Claus starts his journey throughout the world, the centre of the Finnish capital is invaded by lots of wooden stands. This one is situated in Senaatintori (Senate square), right in front of the white Lutheran Cathedral. This year it will be open from 6 to 22 December (except on Mondays).
This place is ideal to take some mulled wine (glögi in Finnish), to buy Christmas presents or even to have a sauna.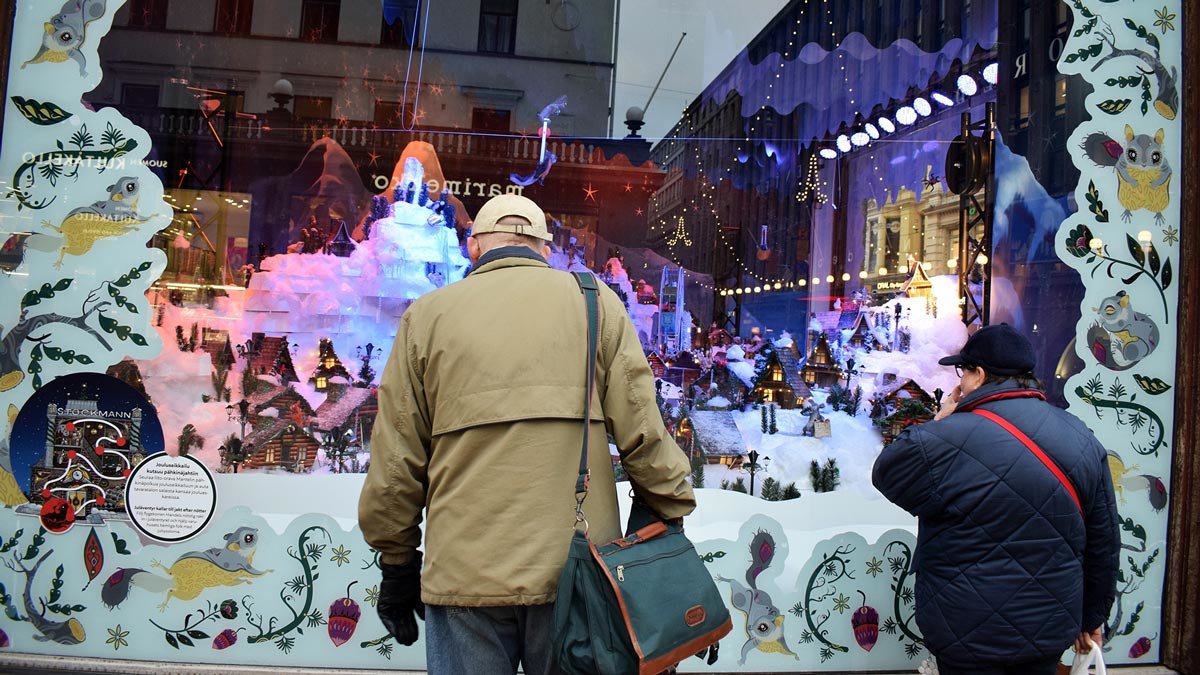 Also in Helsinki, it is a tradition going to the Stockmann Christmas window. This department store has been decorating it for decades, so many generations have had the opportunity to admire it.
Saint Lucy
In addition to those Christmas events, parades are also very popular, specially for Christmas time inauguration. Rovaniemi, the official town of Santa Claus, is one of the first cities in Finland where Joulupukki (Father Christmas in Finnish) shows himself on the street. After that, other big cities like Lahti, Tampere or, of course, Helsinki receive with joy this legendary figure.
On 13 December everyone can enjoy the festivity of Saint Lucy's Day, an important day -specially for the swedish-speaking community- to celebrate the light during the darkest month. Every year, one girl is chosen as Saint Lucy and she is crowned in Helsinki's Lutheran Cathedral. Then starts the parade through the streets of the city centre.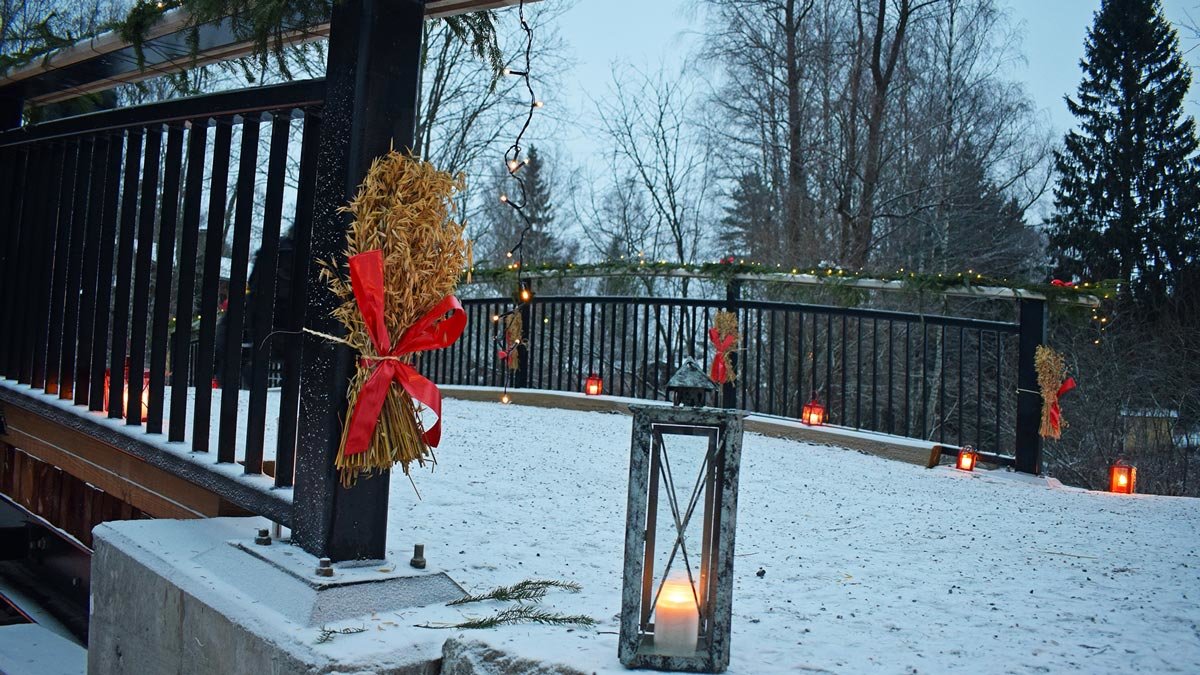 Another activity to do in Christmas time is to visit a Joulupolku (Christmas trail). Lots of towns or neighbourhoods organize these themed events in their streets or parks.
One of the most popular is celebrated in Seurasaari (Helsinki), but there are in many other places: Vuosaari, Korso, Oulu, Sysmä or Luhanka, just to mention a few of them. There you can find a living Nativity scene, contests about the best Christmas tree, games for the kids, etc. Beware: it usually lasts one day.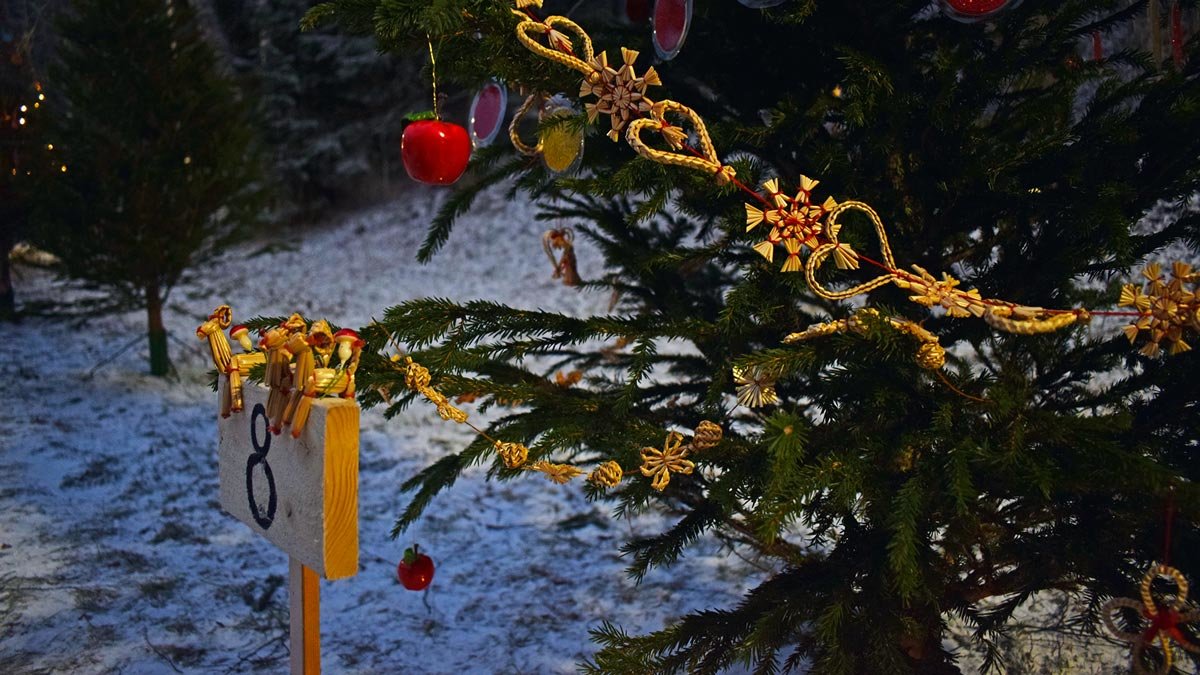 A meeting with Santa Claus
Going to the north, Rovaniemi is placed as the official hometown of Santa Claus, although the legend says that he lives somewhere in Korvatunturi, a fell situated in Lapland, on the border between Finland and Russia.
Only eight kilometres from the centre of Rovaniemi is located Santa Claus Village (Joulupukin Pajakylä in Finnish).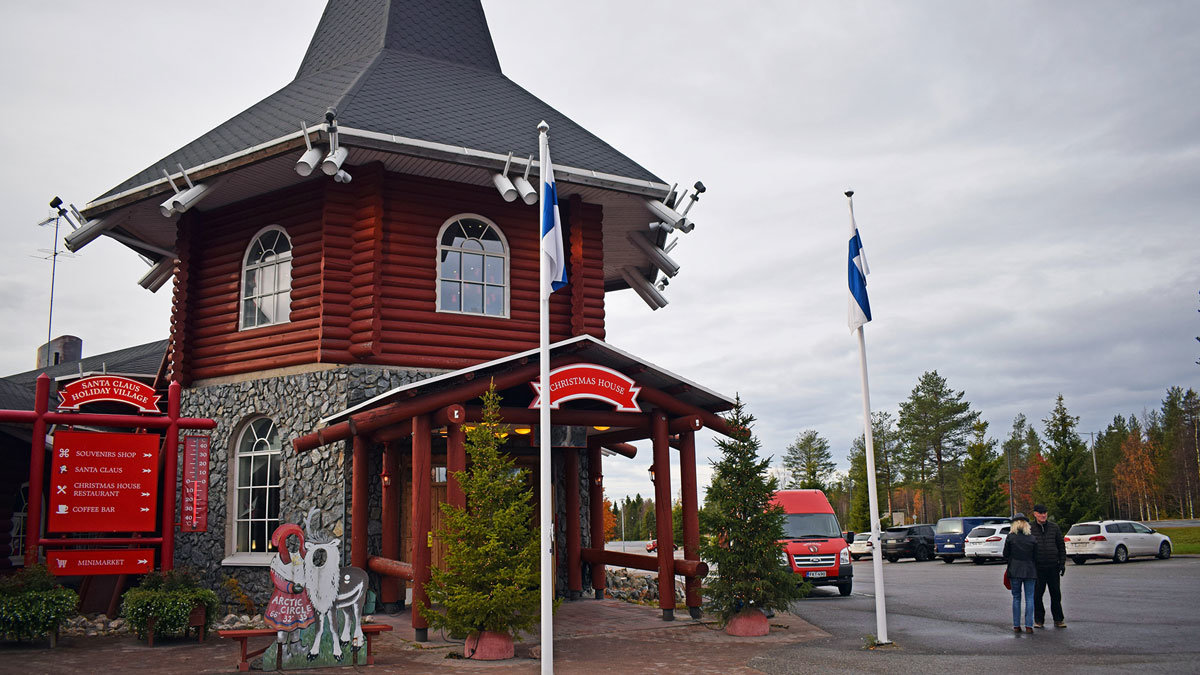 How is it possible that and old, fat man can travel throughout the world sending presents to all the kids in just one night? After visiting Santa Claus, it is hard not to believe it. He describes his journey with an absolute precision, at least for people living in Finland.
In Santa Claus Village, visitors can also take a look at Santa's official post office, the reindeers that push the sled every 24 December, the elves and other magical creatures that help him to make his exhausting task.
Heading a few metres down, a cave hides an attraction for those visitors willing to see Santa Claus and to play with his elves. This is Santa Park. As an alternative for people that want to go further, the same company offers an excursion to Joulukka, Santa's secret forest, located 20 kilometres away from Rovaniemi.
Remember that in almost every city are many festive events organized in December, so people coming to Finland just have to ask local people and enjoy Christmas without going too far away.
*All photos published within the text of this article by Pablo Morilla