Summer is approaching and this means that Finns will start to enjoy the benefits of the sun on their skins. They will crowd terraces and parks, street markets will become full, but Finnish people are also planning to visit other countries. They won't only take flights, as cruises are really popular in the country and now are part of the country's culture.
Although Finns travel on cruises all around the year, it is now when this kind of boat attractions reach its highest point of passengers. Why do they love to furrow the seas?
Cruises are a major entertainment for everybody. Kids have areas designed for them with workshops for children and adults can enjoy live music and have a drink in the boat's pubs.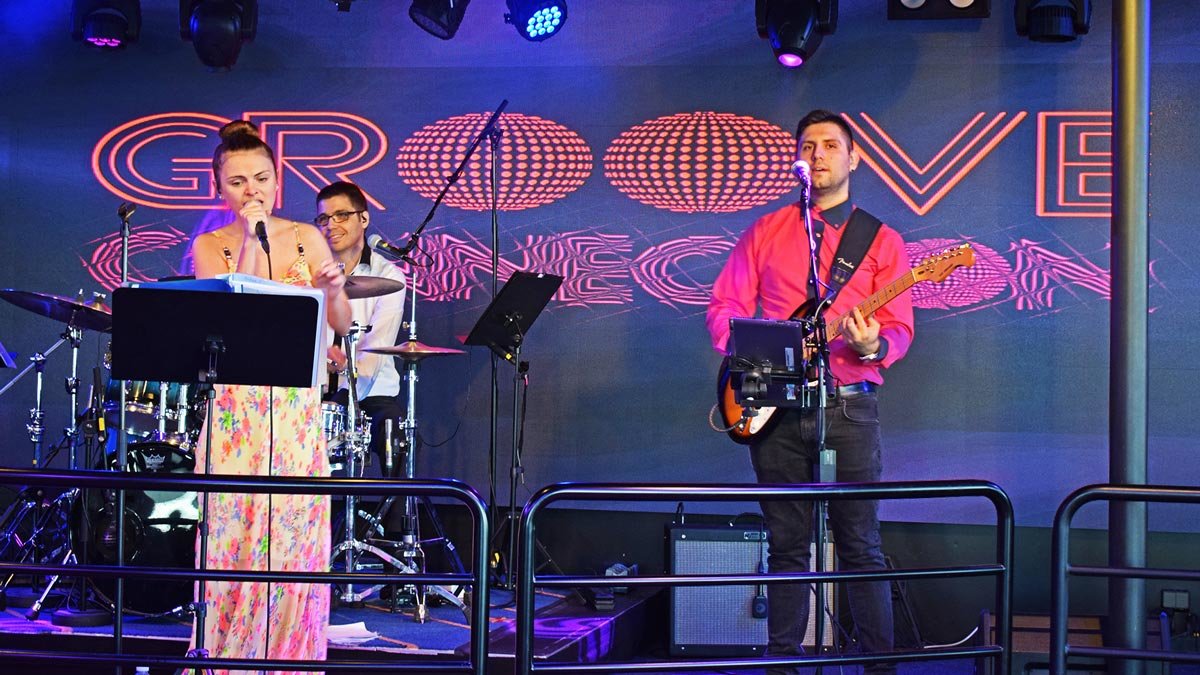 A musical performance aboard one of the ferries that connect Finland with the neighboring countries. Photo by Pablo Morilla.
Moreover, there are plenty of restaurants to choose on board and shops to buy anything you want. But the best thing is to go to the main deck. Just have a beer, relax, feel the wind in your hair and contemplate the views as the city you are going to gets closer and closer. Simple, but priceless.
In Finland, most of the cruises depart from Helsinki, although there are also some sailing from Turku or Mariehamn. But, what are the places Finns like to visit?
Two main international destinations
Although there are cruises to many places around the Baltic sea, like Travemünde (Germany), Finnish people have two main international destinations: Tallin (Estonia) and Stockholm (Sweden).
Tallin is a beautiful city only two hours away from Helsinki. Its city center (Vanalinn) is one of the best preserved old cities in Europe. Exploring its streets is like going back in time to the Middle Ages. Another point is that you don't need to spend the night there, as you can arrive in the morning and then return in the evening. In summary, it is an historical spot and close to the capital of Finland.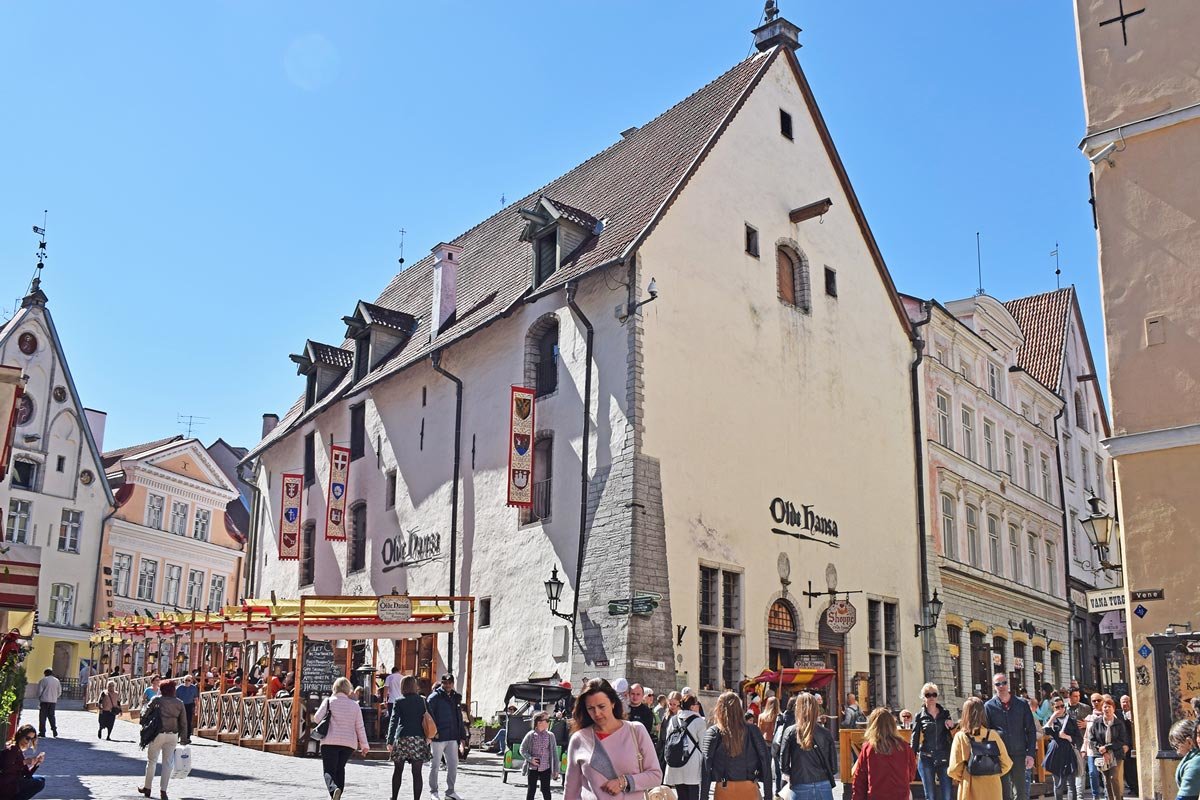 Exploring the old city of Tallin is like going back in time. Photo by Pablo Morilla.
But there is still another reason for Finns to visit Estonia.
Cheaper alcohol has always been an attraction for Finns. You don't need to spend much money on cruise's ticket (10 euros or even less), so you end up saving if you buy a lot of alcohol. At the end of the day, it is typical to see people coming back to Finland carrying carts with many packages of beer, wine, gin and other beverages.
Nowadays those drinks are more expensive in Estonia than they used to be in the past, so the purchase of alcohol is not as much an attraction for the travelers as used to be in the old years.
One million overnight cruises
According to Statistics Finland, in 2018 Finns made one million overnight cruises and half a million day cruises (in 2017, 1.1 million and slightly over one million respectively). The main responsible of the fall is Estonia, with a heavy drop on the number of trips, which contracted by one fifth in one year. Nevertheless, this number of ferry trips is still considerable on a country with 5.5 inhabitants.
There are other factors that may contribute to explain why ferries carry fewer passengers. Estonia is said to be a cheap country, but the fact is that when tourists walk the main streets of Vanalinn discover that the prices are higher than they expected. So, those who want to save some money for example in food, must get a bit far from the crowded center of Tallin. In the adjacent streets there are plenty good and inexpensive restaurants.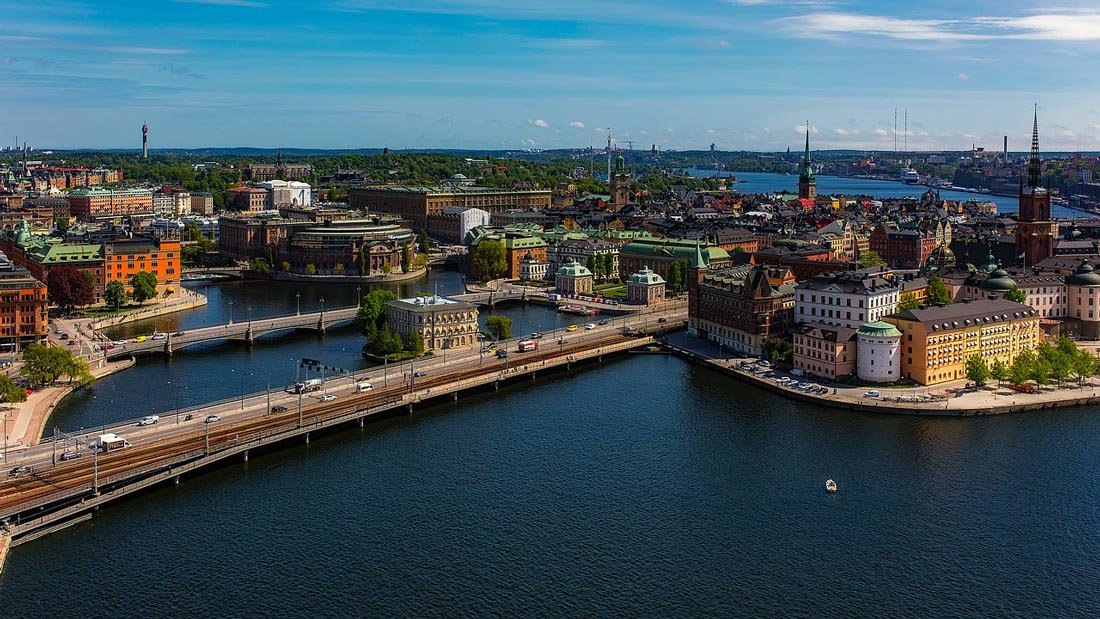 Stockholm, the Swedish capital, is one of the favorite destinations of Finns.
Regarding other popular destinations, the Swedish capital is second on the list. Finns don't need to go far way to enjoy their vacation and that is why they also like going to Stockholm. The beautiful capital of Sweden has many attractions for tourists, such as museums. The fact is that journeys to Finland's favorite neighbor take many hours, so many people sleep in the same ferry (there are also overnight cruises to Estonia).
Another destination on the rise is Riga (Latvia). Explained briefly, this city could attract people looking for even cheaper alcohol than in Tallin. But the fact is that ferries to Riga have been sailing from the port of Helsinki since a few years ago. Nowadays, cruises have departures only in summer. The rest of the year, there's still the possibility to take the car to Tallin and then to travel by road to Latvia.
Wherever you go, you will understand why cruises are an important part of Finnish culture in summer. Sit back, relax look at the sea and enjoy your holidays.
*Pablo Morilla is a journalist, author of the blog Michan en Finlandia.