December 12, 2019 at 9:40 PM
Santa Claus (or Joulupukki, in Finnish) is here in Tampere and he will not go anywhere soon.
If you live in the city or nearby, or if you just want to have a memorable Christmas experience in Finland, then here are our advices on how to enjoy it in the country's third largest city.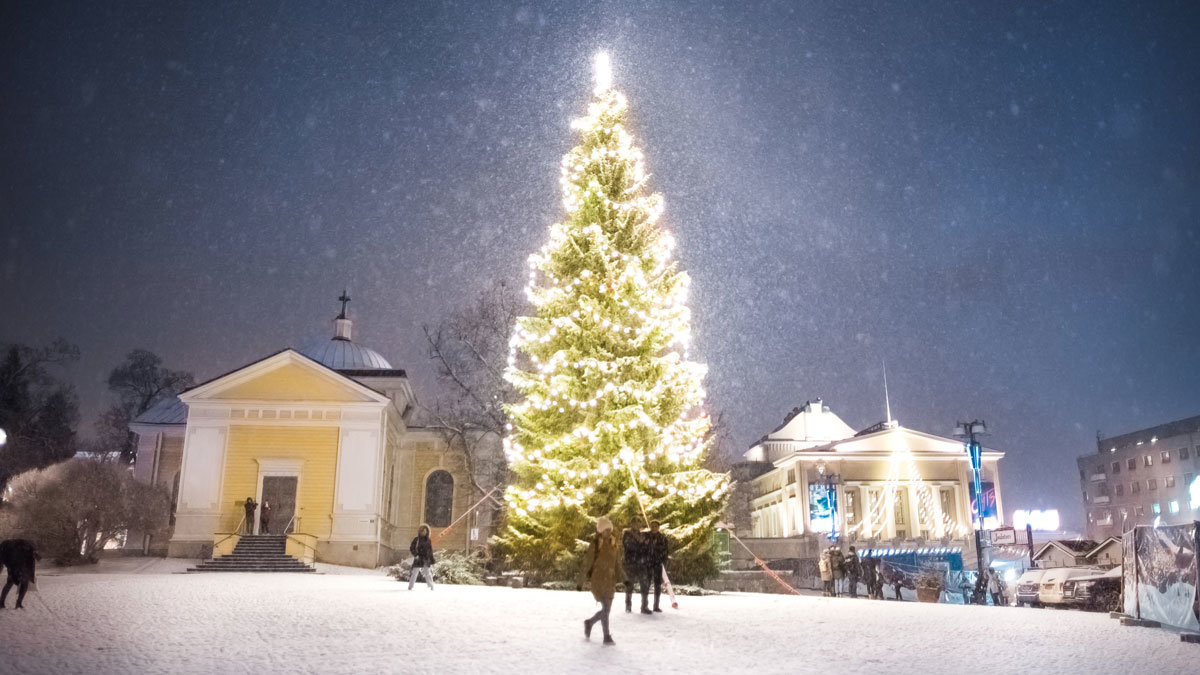 Tampere central square at Christmas. Photo: Laura Vanzo.
1. Tampereen Joulutori / Tampere Christmas Market
From 31 November to 22 December you can visit Keskustori 10 for a great Christmas shopping experience. The market takes place in the heart of the city and offers not only Finnish products but since 2009 you can also meet German vendors from Chemnitz and Essen.
You will not only taste local food and drinks but there's a chance to spot craftspeople who introduce their profession for the public.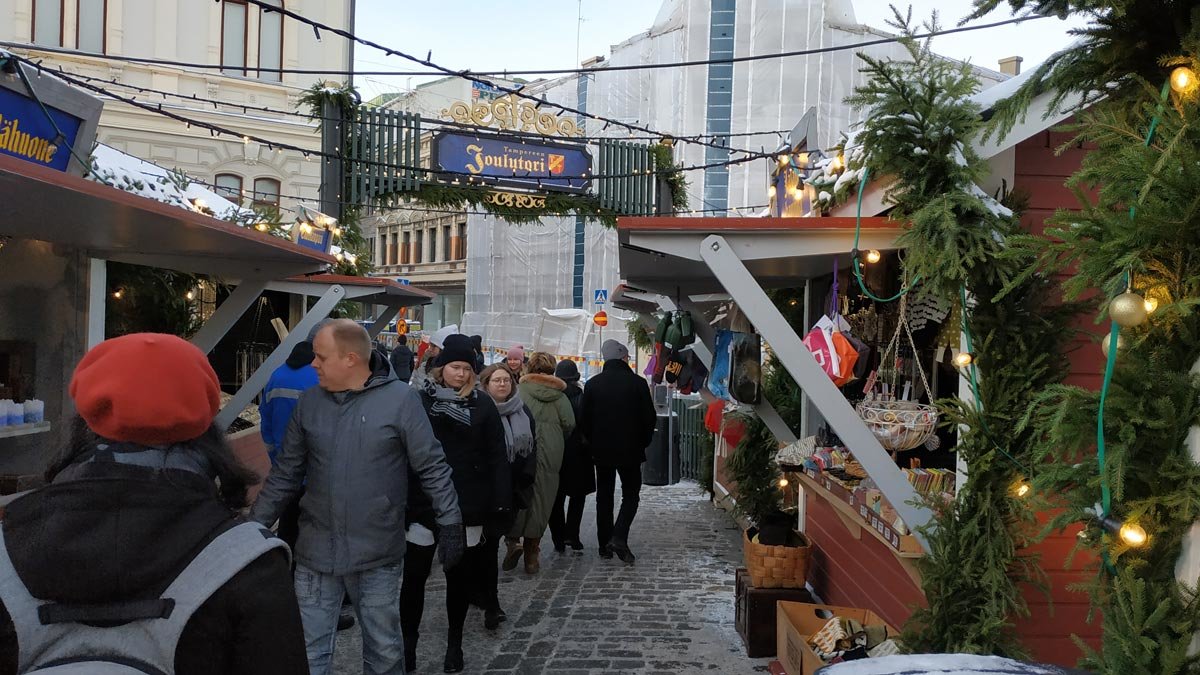 Photo: Attila Kustán Magyari.
2. Tallipihan joulu / Tallipiha Stable Yards Christmas
If you enjoy a more familiar Christmas market and you like animals, Tallipihan joulu awaits you. The tiny wooden houses filled with future gifts are open for everyone at Kuninkaankatu 4 between 23 November and 23 December.
Coffee, chocolate, local delicacies, handmade, unique gifts can be find here, while you can enjoy the company of Vilho the Donkey or Lassi the pony.
3. Finlaysonin Joulu / Christmas at Finlayson
The Experimental Christmas of Finlayson offers 100 events from 22 November until 5 January 2020. You can shop, windowshop, enjoy the beautiful neighborhood or even take part in workshops for a couple of euros.
More details available in Finnish at the event's official website!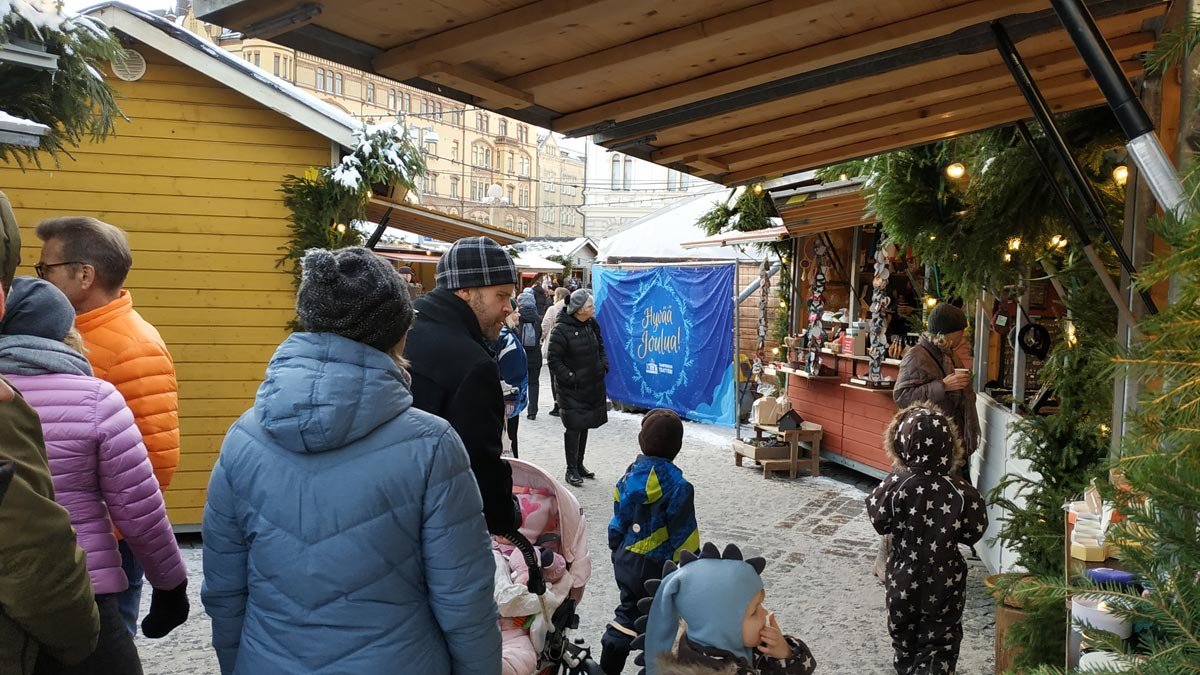 Photo: Attila Kustán Magyari.
4. Ice sculptures in the park
If Finland, then ice sculptures!
Tampere has its own way to make use of the harsh winters: the culture house Laikku and Suomen Jouluvalo Ltd offers an ice sculpture tent at Laikku park, Puutarhakatu, until 2 February 2020–with the exception of 24 and 25 December.
This year's theme is Tampere's female genies.
5. Pispalan joulumyyjäiset / Pispalan Christmas Fair
The traditional Pispalan Christmas Fair is open between 16 and 18 December in Haulikatu.
Hand-made jewelry, T-shirts, hats, bags, toys, books and many other goods are waiting those who want to surprise their loved ones with gifts.
In the afternoons, at 17:00 live music is also offered.