August 28, 2019 at 10:40 PM
Autumn is approaching and this means nights will become darker and soon northern lights will start to illuminate the sky. In other words, the best season to see the aurora borealis is almost here.
Have you ever seen the amazing northern lights? Not yet? If you want to see the lights dancing right over your head, take note of these tips about what not to do in order to contemplate them.
1. Stay indoors
Northern lights won't knock at your door. You will have to wait outdoors, even when temperatures are heavily low. There are plenty of activities to do at night, like mushing or simply staying around campfires eating sausages and drinking some hot beverages. You just have to be patient.
There are many excursions available in almost every touristic town where northern lights can be seen. Those are usually quite expensive, even close to 100 euros per person, but worth it if you want something more than enjoying this phenomenon.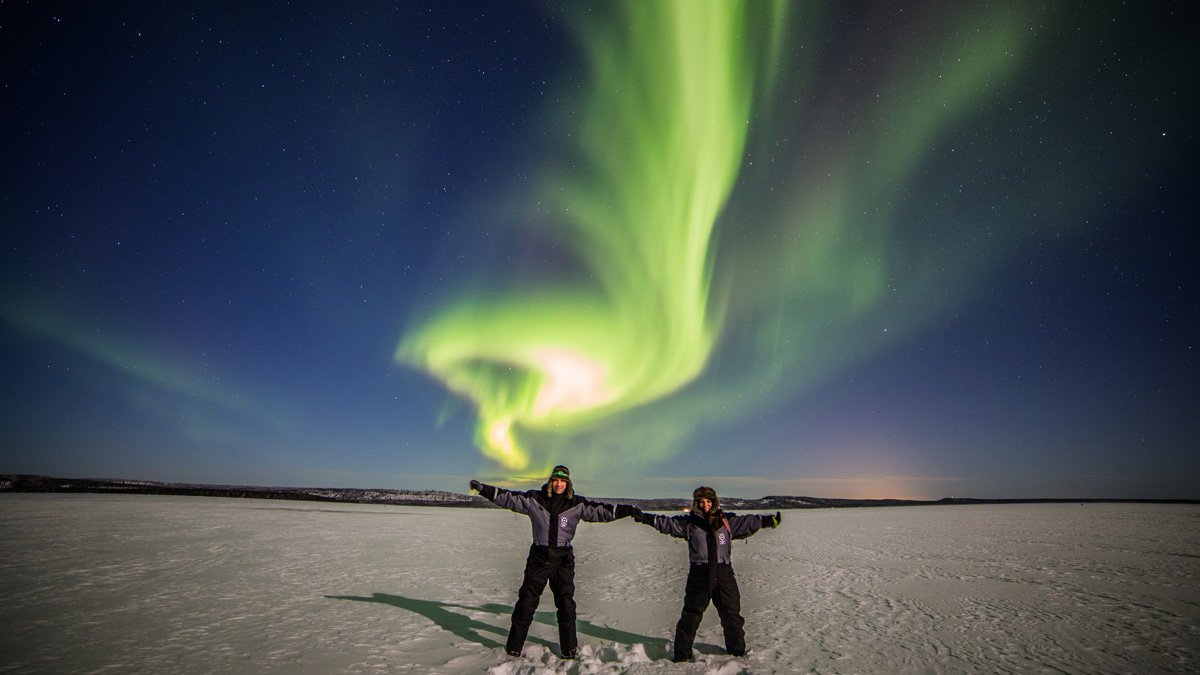 A couple enjoying aurora borealis in Rovaniemi (Lapland). Photo: Juho Uutela/Visit Rovaniemi.
2. Travel to a bad location
Where can aurora borealis be seen? This is actually a quite easy question to answer. The further north you go, the better chances you will have to see polar lights. In Helsinki is very rare to see them, so remember the capital city is definitely the worst option in Finland.
The best places to catch the northern lights are in Lapland. Following the rule said before, Utsjoki would be the town where polar lights can be seen easier, but it's not necessary to go that far away. For example, in Rovaniemi you may have great chances to observe this phenomenon if conditions are good enough.
3. Wrong time of the year
Choosing the wrong time of the year is also a mistake to be avoided. In the summertime it is impossible to see the northern lights as sky is too bright. So, forget about it from mid-April to late August.
When would be the right time? In September and March, when nights are dark enough and clouds aren't as annoying as in winter. That's the main problem for example with December: the sun almost doesn't appear, but the weather is very cloudy.
4. Choose a bad position
You shouldn't just stay on the street looking at the sky, because visibility in many places is restricted due to buildings or the forest. Then, it is time to think about where to rest while you are waiting for this magical lights.
The top of the fells and the lakes are great locations, as the field of view is quite wide. If you are travelling to any destination in Lapland, ask locals to recommend you some good places.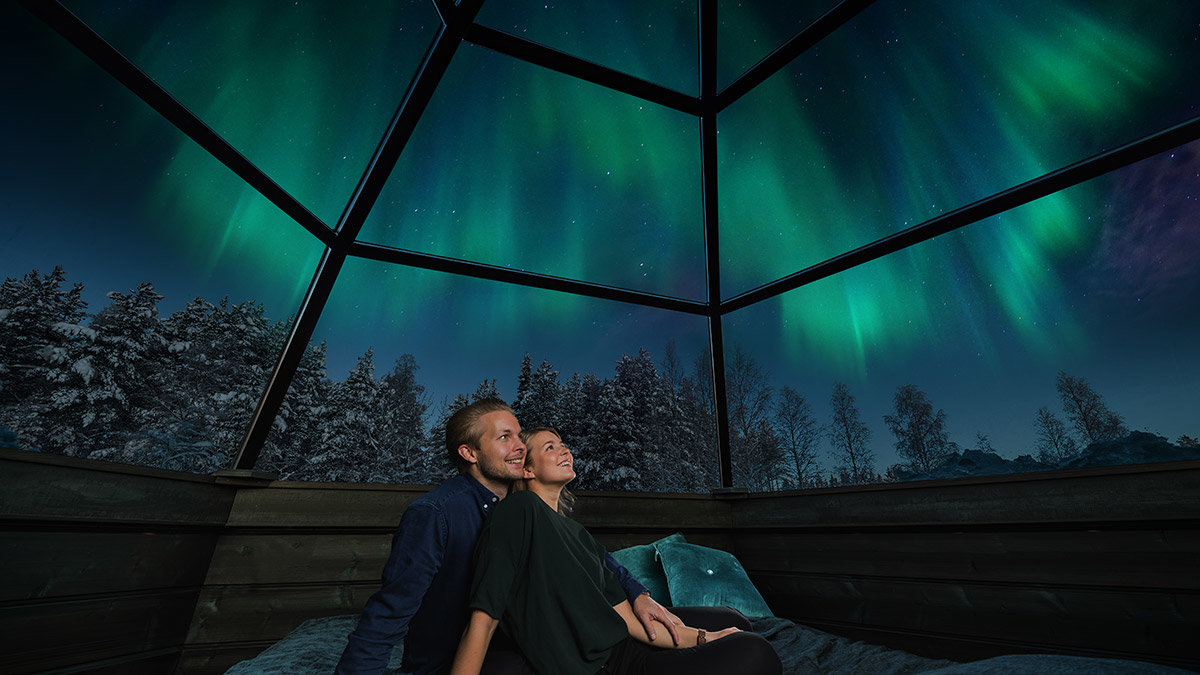 This natural spectacle can be enjoyed also inside the Arctic Snow Hotel glass igloos. Photo: Visit Rovaniemi.
5. Not following aurora predictions
Specially when you are trying to catch the polar lights by your own, it is really helpful to follow aurora predictions. Unfortunately, nowadays nobody can tell if northern lights are possible further than in three days and predictions are not as accurate as desired.
Despite this fact, paying attention to aurora forecast is important, specially to real time predictions. There are many free ways on the Internet. One is the website Aurora Service, which shows graphically where aurora borealis can be seen and also provides a three days forecast.
Another option for mobile phones is the app My Aurora Forecast, that even sends notifications when probability to see the northern lights grows. It is available on Android devices and iOS.
Weather forecast is also important to follow, so you can know if the sky will be cloudy at night. You can check it on websites like Foreca or Ilmatieteenlaitos (Finnish Meteorological Institute).
Even following those recommendations, it is hard to say if you will see or not the northern lights. It depends ultimately on Solar activity and the weather, so nobody can guarantee it.
The bad news is that in 2019 starts a period of lower activity, even though chances are still great in Lapland.
Remember: the further north you go, the greater opportunities you will have. You just have to be patient and keep your eyes on the sky: aurora borealis can last from a few seconds up to many hours.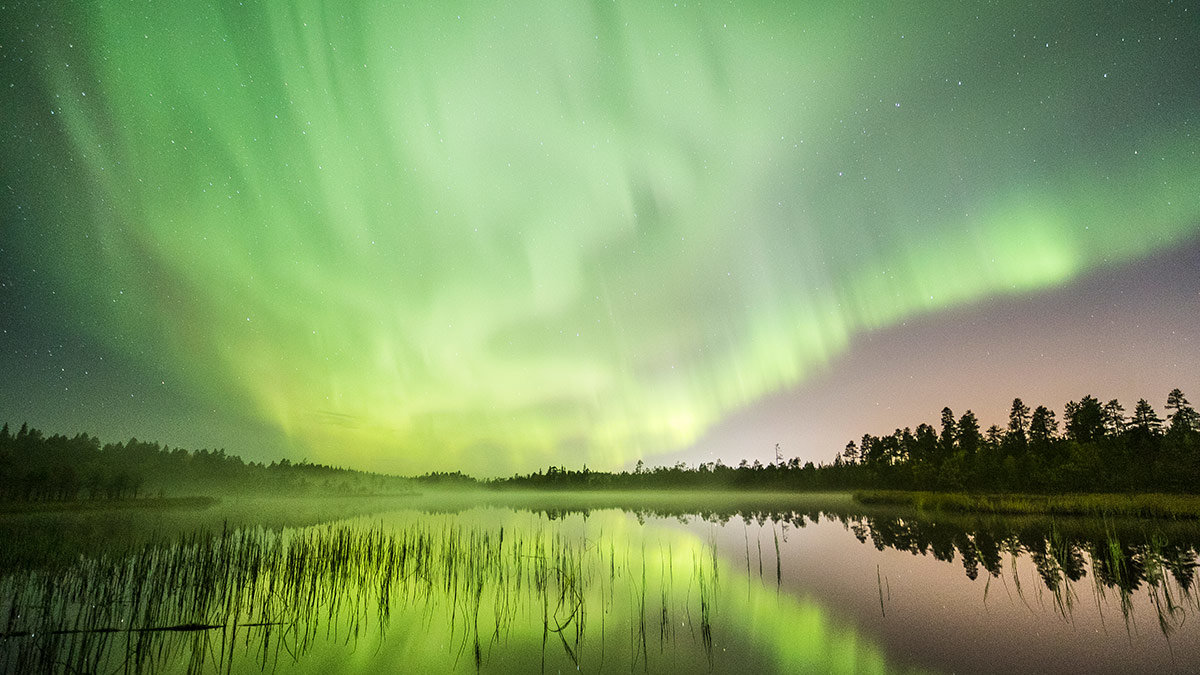 Northern lights in Rovaniemi, in autumn. Photo: Alexander Kuznetsov/Visit Rovaniemi.
Top destinations to see northern lights in Finland
Utsjoki: the northernmost municipality is probably the place with the best chances to see the lights.
Saariselkä: one of the top touristic destinations in Lapland, with many businesses dedicated to polar lights.
Kilpisjärvi: this town is not only great for northern lights, also for hikers who love to walk in the mountain: Kilpisjärvi is surrounded by the highest peaks in Finland.
Levi: situated at the north of Kittilä, this place is very popular in winter time, specially for skiing.
Inari: the enormous lake in front of Inari, called Inarijärvi, is also a great place to enjoy aurora borealis.
*Pablo Morilla is a journalist, author of the blog Michan en Finlandia.