July 29, 2021 at 11:32 AM
Swimmer Matti Mattsson, 27, from Pori, became the first Finnish medalist at Tokyo 2020 Olympic Games by winning bronze in the 200-meter breaststroke.
The gold medal went to Australian Izaac Stubblety-Cook, who turned on the jets in the final length to overtake Dutchman Arno Kamminga, finishing in 2:06.38, setting a new Olympic record.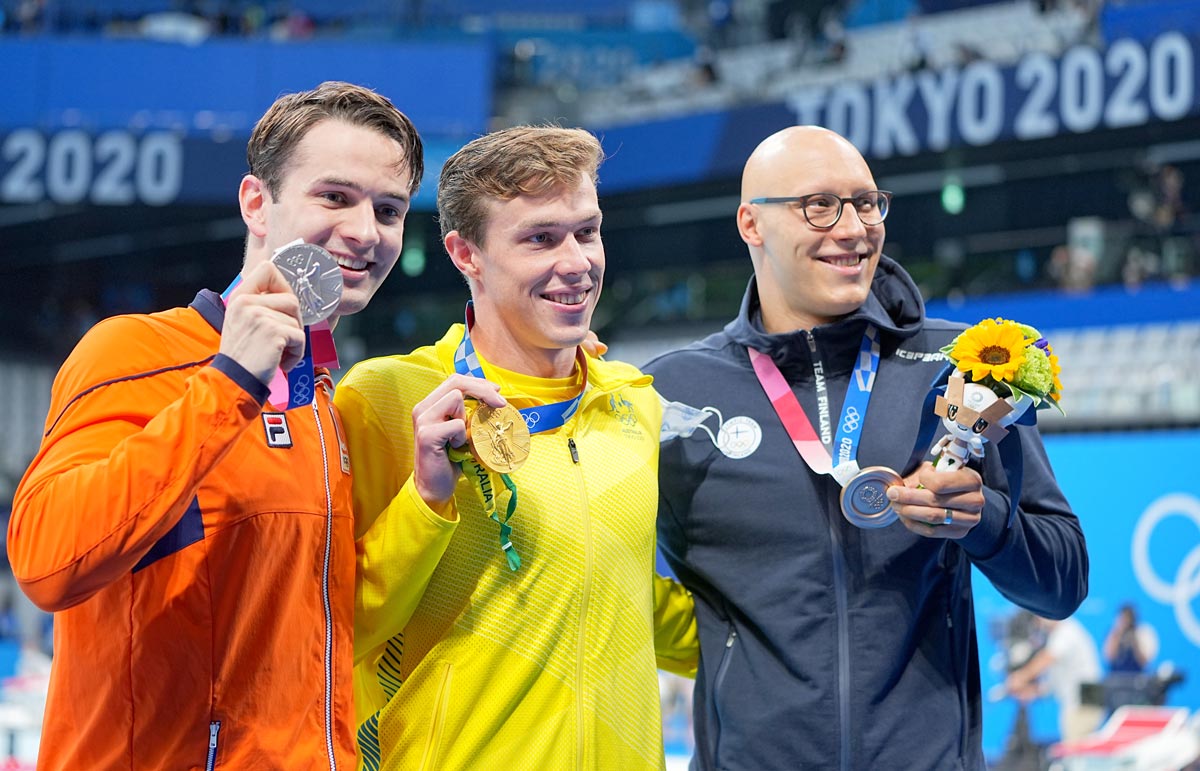 (L-R) Netherlands' Arno Kamminga, Australia's Zac Stubblety-Cook and Finland's Matti Mattsson. Photo: Michael Kappeler/dpa.
Kamminga, who won silver with a time of 2:07.01, swam the first 150 metres well below world record pace before fading in the last stretch, but managed to hold off a charge by Finland's Matti Mattsson, who had to settle for bronze.
Fourth place went to Russian world record holder Anton Tshupkov, who was 11 hundredths behind the Finn.
"I gave it my all. There was nothing left," Mattsson told the Finnish Broadcasting Company (YLE) after the race.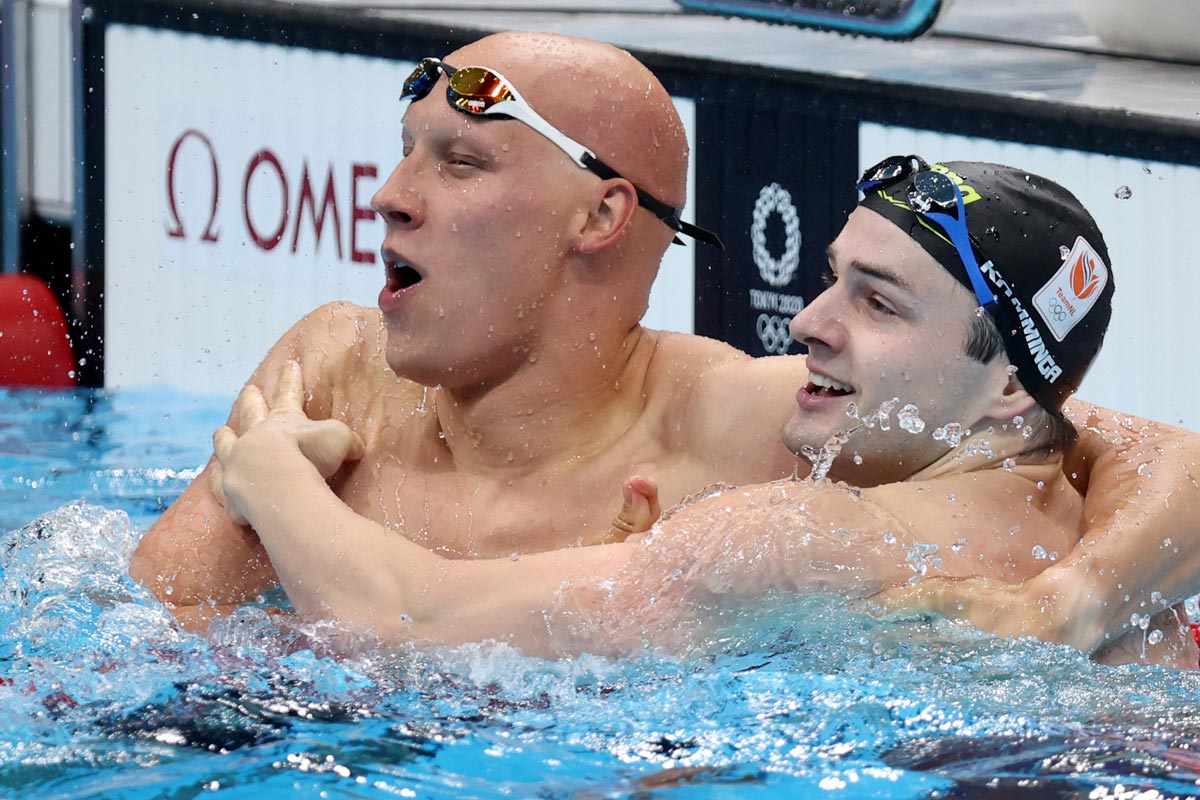 Finland's Matti Mattsson (L) celebrates winning the bronze medal as Netherlands' Arno Kamminga celebrates over silver in the Men's swimming 200m breaststroke final at Tokyo Aquatics Centre. Photo: Friso Gentsch/dpa.