February 20, 2022 at 10:23 AM
Finland came third time lucky when they beat the Russian Olympic Committee team 2-1 in the men's ice hockey final to earn the last gold medal of the Beijing Games on Sunday.
Finland have long been among the leading ice hockey nations and won three world titles, the last one in 2019. But at the Olympics they were beaten in their two previous finals, by the Soviet Union in 1988 and 2006 to Sweden, before finally succeeding.
"Hockey is a big thing in Finland. We have come close a couple of times and it is finally nice to get the first one," captain Valtteri Filppula said.
"I thought we played a great tournament and this is the reward."
It didn't start well for them as the Russian team took the lead midway through the first period from Mikhail Grigorenko.
But Ville Pokka levelled four minutes into the second period, and they went on top 31 seconds into the third period when Hannes Bjorninen got his stick onto a shot from team-mate Ville Anttila.
Saku Mälananen should have made it 3-1 from point-blank range but Russian goalie Igor Fedotov made a super save to keep his team in the game.
The Russians had scored a late equalizer in the 2018 final en route to an overtime win against Germany but it didn't happen this time around as the Finns held out to get the elusive gold.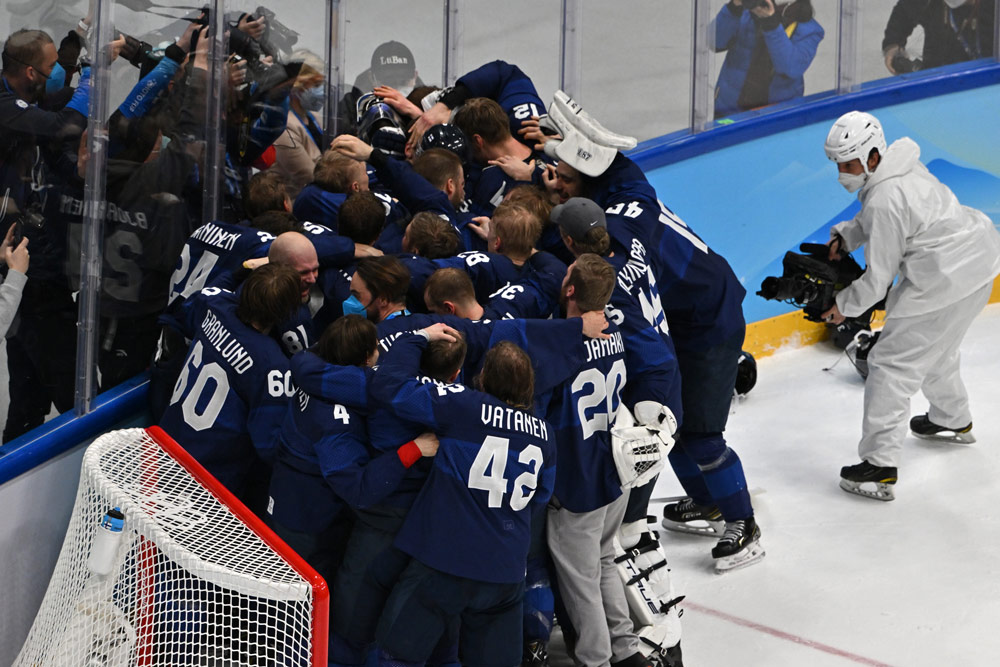 Absent NHL stars
"We deserved this. I is a great honour and it feels amazing," defender Petteri Lindbohm said.
Grigorenko said: "We lost. It is not the result everyone wanted.
"It's a good thing that we scored. But yes, after the first, we maybe stepped back a bit. And they over-shot us, in quantity and in quality."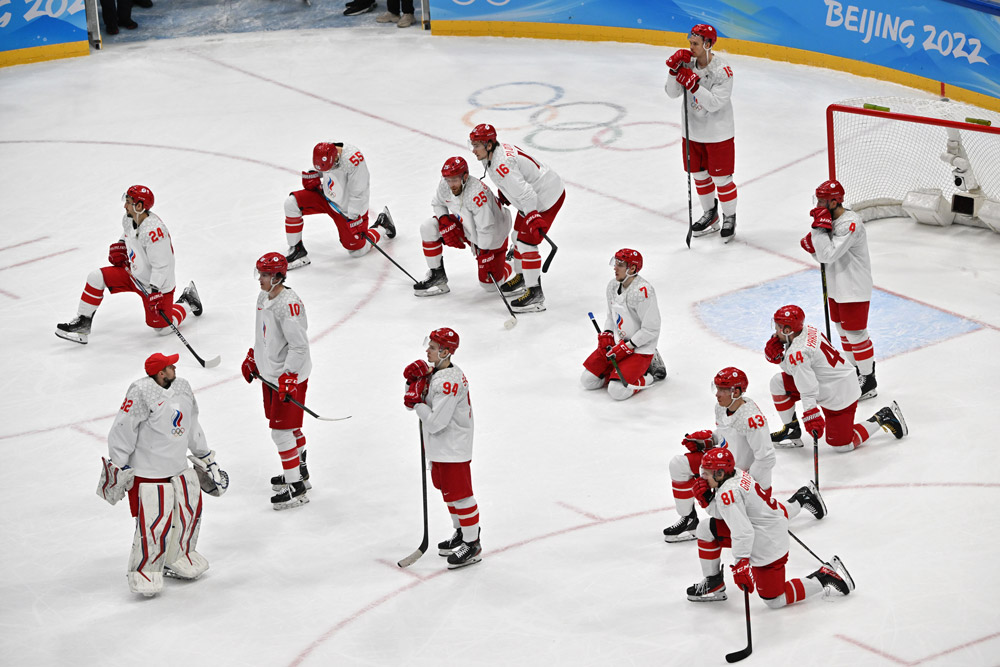 Finland and Russia had been considered favourites in the absence of NHL stars at the Olympic tournament. The NHL had originally planned to be present but then did not break up its season because of a coronavirus-related backlog of matches.
Slovakia had clinched bronze on Saturday 4-0 over Sweden.