August 3, 2021 at 2:36 PM
Finnish boxer Mira Potkonen saved Finland's honor in Tokyo with a clean punch.
When it seemed that the Finnish Olympic team was condemned to return from the Tokyo Olympic Games with only the bronze medal won by swimmer Matti Mattson, the boxer athlete achieved a well-deserved place in the semifinals of the Women's Light (67-70 kilos) against the Turkish Esra Yildizin.
Potkonen's victory at the Kokugikan Arena secures at least another bronze medal for the Finnish delegation.
It seems clear that Finland - a country that still boasted a large number of medals per capita in the past decade - is no longer what it used to be in international sport. But Potkonen showed on Tuesday that the country of 5.5 million people still produces athletes capable of pulling their pride up to the Olympic podium.
The 40-year-old will compete in the semifinals on Thursday morning against Brazilian Beatriz Ferreira.
Her excellent performance on Tuesday allows her - and the entire country - to continue dreaming of the gold medal, but with the peace of mind that she has already secured a place among the best in her discipline.
'Let's go there'
"And now let's go there," Potkonen told the Finnish broadcasting company (Yle), pointing with her finger upwards after the match.
In boxing, in the Olympic Games the winners of the semifinals contest the grand final, but the two fighters who fall in the semifinals win a bronze medal.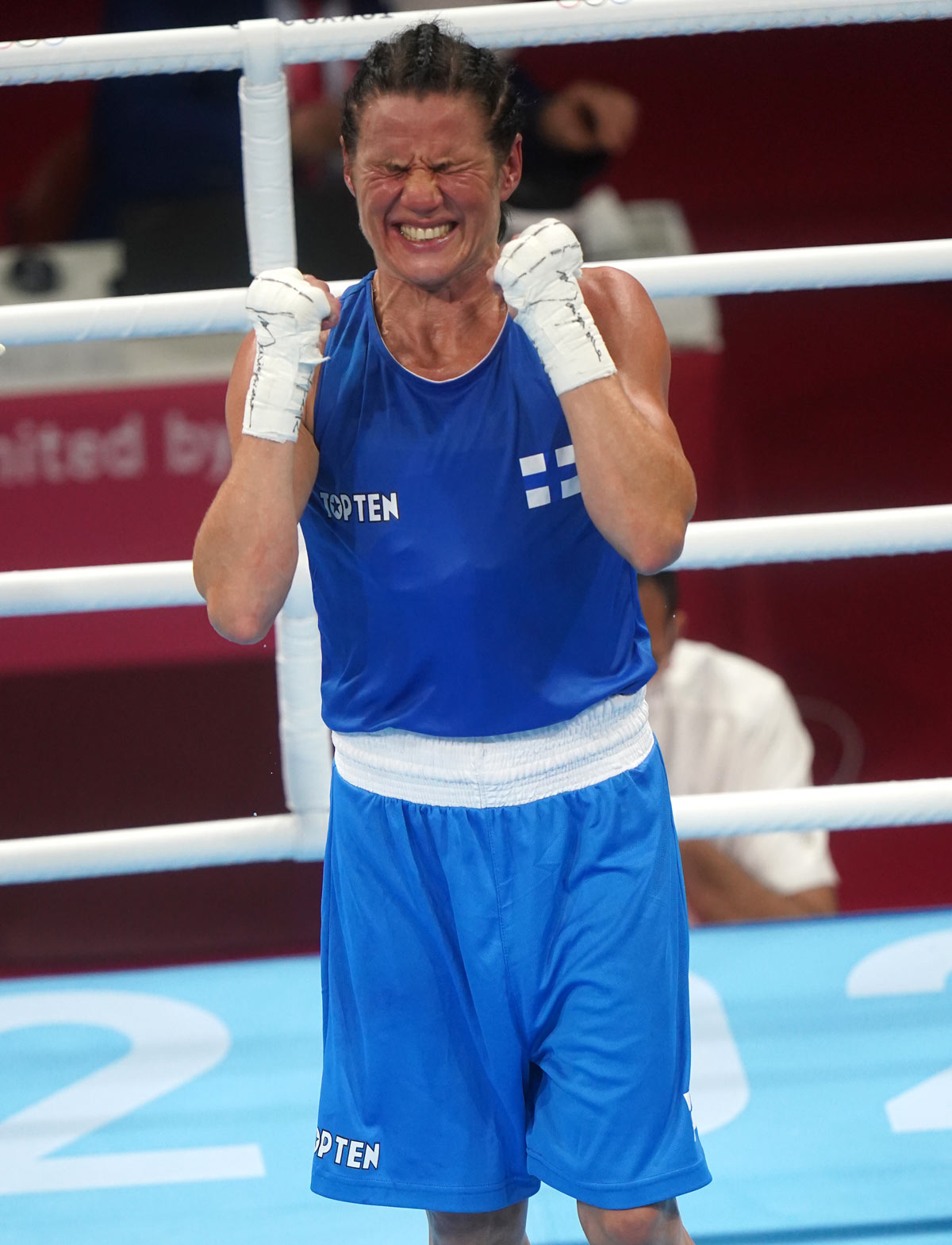 Finland's Mira Potkonen celebrates victory against Turkey's Esra Yildiz. Photo: Adam Davy/dpa.