October 23, 2021 at 2:01 PM
Lionel Messi has Le Classique on his mind, not El Clasico. Cristiano Ronaldo faces the daunting challenge of trying to out-match Mohamed Salah, arguably the best forward in the world at this moment.
This Sunday is one of those remarkable days in European football, with Messi and PSG heading to Marseille for a Velodrome battle, while Ronaldo and Manchester United tackle Liverpool.
Sunday also sees Barcelona and Real Madrid clash at Camp Nou, in La Liga's first Clasico since Messi followed Ronaldo by bidding Spain farewell.
It is one of those quietly momentous moments in sport. The recent US Open tennis tournament happened without Roger Federer and Rafael Nadal, and now a Clasico in Spain's post Messi and Ronaldo era is upon us.
For the duration of Ronaldo's nine-year stint with Madrid, neither he nor Messi missed a Clasico in LaLiga. Both started 17 games and appeared as a substitute once each.
And the raw facts tell us Messi had far more to celebrate in the league series, with Barcelona winning 10 times and Madrid notching just four victories, with four games drawn, an aggregate scoreline of 39-23 going in the Blaugrana's favour.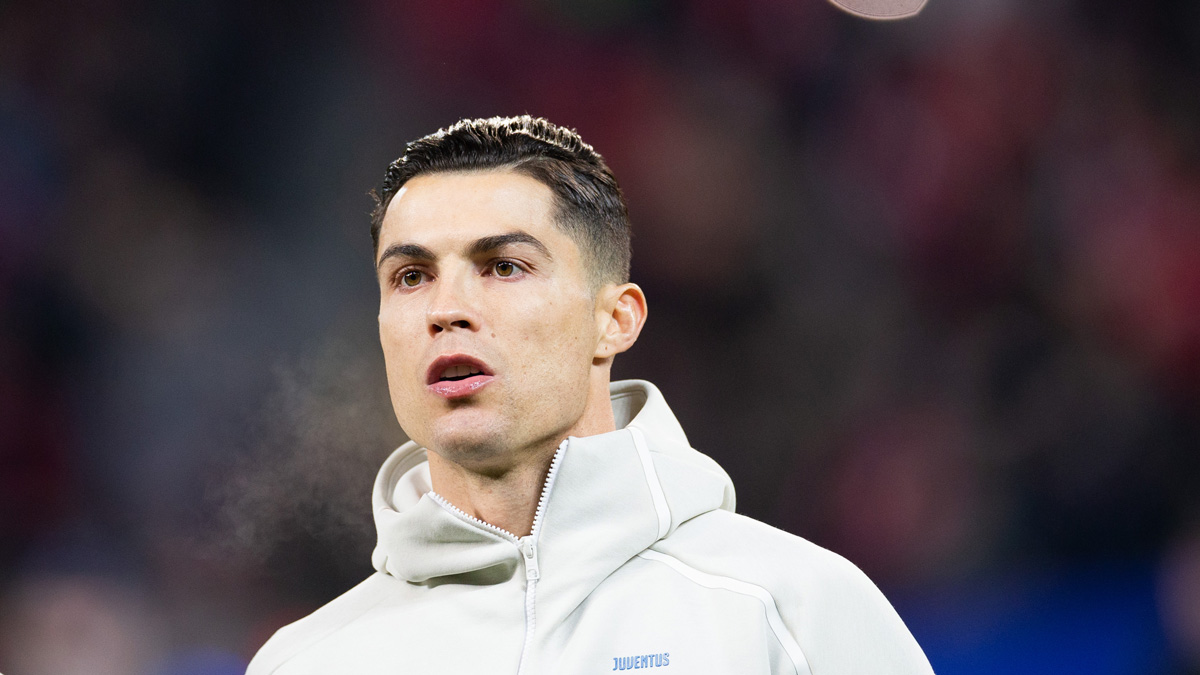 Cristiano Ronaldo. Photo: Rolf Vennenbernd/dpa/File photo.
Copa del Rey finals
Taking all competitions into account, Madrid's overall Clasico record in the Ronaldo era perked up slightly (W10 D8 L14). They had two Copa del Rey final wins over Barcelona in this time, with Jose Mourinho's side snatching a 1-0 win thanks to Ronaldo's extra-time header in 2011.
Ronaldo was then absent through injury for the 2014 final, Madrid winning 2-1 after a late golazo from Gareth Bale.
A Champions League semi-final success for Barcelona in 2011, however, was a sweet knockout blow, delivered after a swift double jab from Messi, his double in a 2-0 win at the Bernabeu being the telling contribution.
Messi's goals that night were a blow from which Ronaldo and Madrid could not recover in the second leg at Camp Nou. Barcelona went on to beat Manchester United 3-1 in the final, Messi scoring the second goal and being named man of the match.
Messi hit an all-time record of 474 goals in La Liga and Ronaldo grabbed a sensational 311 in nine seasons, but who saved their best finishing form for El Clasico?
Messi wins
The data tells us Messi wins this one, with both players deadlier away from home during their head-to-head rivalry.
Ronaldo hit six goals in nine La Liga games at Camp Nou, but he only managed three at the Bernabeu against Barca, and they were all penalties.'
In Madrid's home league tussles with Barcelona, Ronaldo's shot conversion rate was just 6.4 per cent, but it would have been 0.0 per cent without those spot-kicks. The 6.4 per cent conversion rate ranked, of all the fixtures in which he scored in LaLiga, as Ronaldo's fourth worst.
Messi, during that same 2009-18 period, grabbed nine goals in nine league games at the Santiago Bernabeu, four of them penalties, and also scored three in nine home games against Madrid, a free-kick and two from open play.
His shot conversion rate of 11.1 per cent at home was balanced out nicely by a sharp-shooting 27.3 per cent away to Los Blancos.
Six assists from Messi to just one from Ronaldo in the nine-season rivalry further underlined the Argentine forward's upper hand in these games.
Across his entire Barcelona career, which spanned 17 years at first-team level, Messi scored 18 La Liga goals in Clasico battles.