June 20, 2021 at 12:26 PM
World footballer of the year Robert Lewandowski headed a second half equalizer to rescue a 1-1 draw for Poland against stumbling Spain on Saturday and avoid an early exit from Euro 2020.
Poland lost their opener to Slovakia and were on the verge of elimination until Lewandowski's 54th minute strike but will progress should they beat Group E leaders Sweden in their final game on Wednesday.
Spain also face a nervous finale as Alvaro Morata's first half goal could not lift them beyond a second consecutive draw. They too can reach the last 16 with a concluding victory over Slovakia, who have three points - one less than Sweden.
Luis Enrique's side were held goalless by the Swedes to start and again struggled to create in Sevilla with Gerard Moreno's missed penalty and a series of scrambles summing up a frustrating night which ended in jeers from the crowd.
"It was bad. We have tried to the end but the goals were simply missing," said Spain captain Jordi Alba.
"We cannot lose the belief. Of course we are under pressure but we're professionals. I think we'll go through."
Defender Pau Torres added "the knock-out games begin for us already on Wednesday."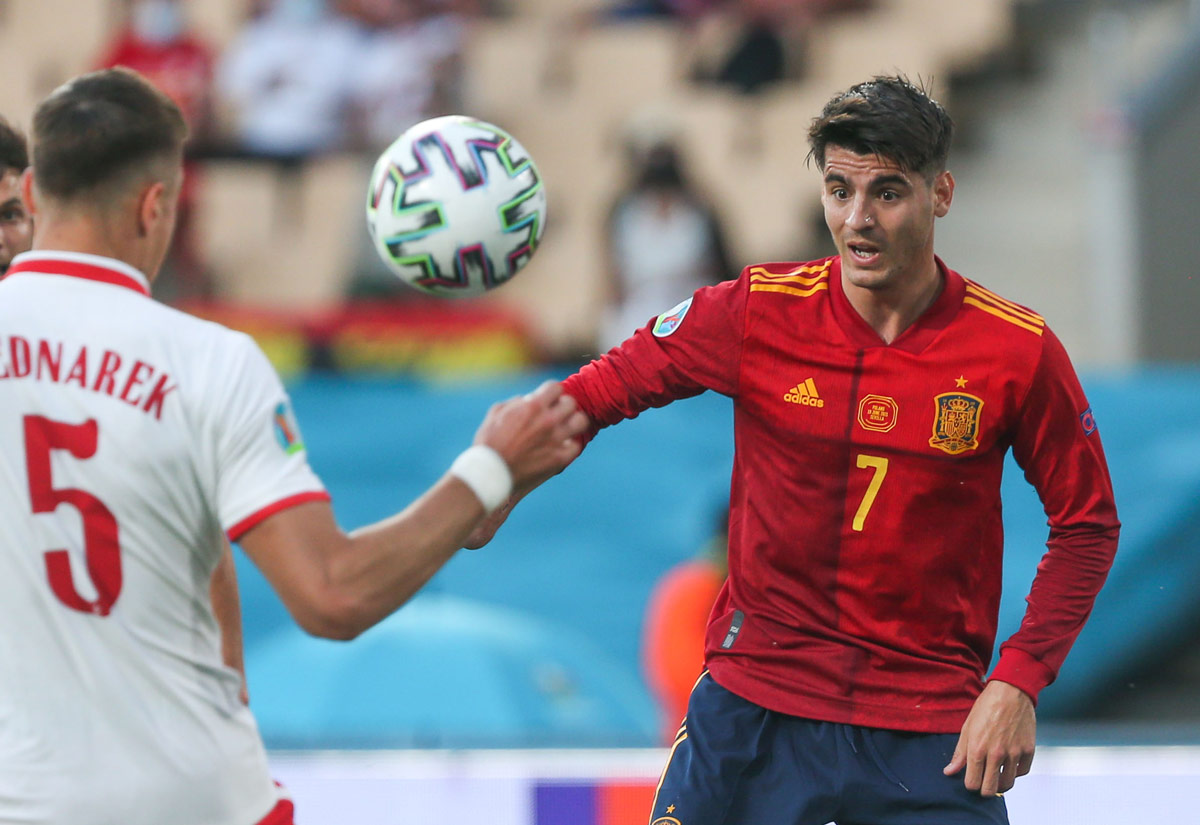 Alvaro Morata (R) and Poland's Jan Bednarek battle for the ball. Photo: Cezaro De Luca/dpa.
Morata under fire
Coach Luis Enrique publicly backed under-fire Morata, who justified his selection with an instinctive finish from a ball across goal from Moreno - brought in for Ferran Torres - in the 26th minute.
Morata was substituted late on to a mixture of cheers and whistles from the crowd despite his goal.
But Spain were not settled by his finding the net and Poland had the better of the remainder of the half. Karol Swiderski fired over from close-range and then hit the post only to see Lewandowski hit the rebound straight at keeper Unai Simon.
The same post rescued Poland in the second half when a video review deemed Jakub Moder had fouled Moreno, who stepped up to strike the woodwork. Again a rebound was there for the taking but Morata couldn't control his effort.
"We probably tried too hard and overdid things instead of creating clear-cut opportunities," said Luis Enrique. "Missing the penalty was a pity because it was at an absolutely crucial moment."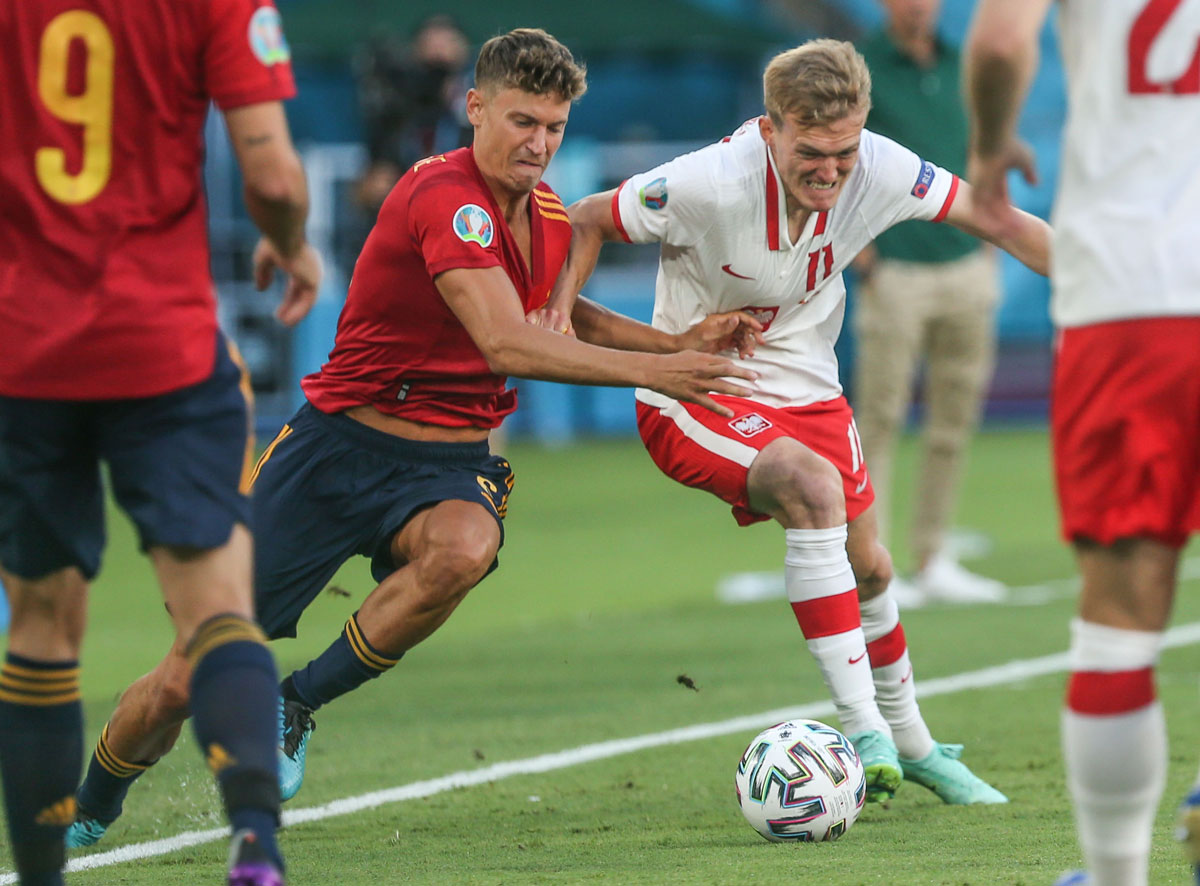 Spain's Marcos Llorente (L) and Poland's Karol Swiderski. Photo: Cezaro De Luca/dpa.
'The key is mentality'
By then Poland were level as Lewandowski towered to meet Kamil Jozwiak's cross from the right.
"I keep asking the team to be brave, to be ambitious, to have courage," said Poland coach Paulo Sousa. "The key is mentality," he said of their progression hopes.
Poland had to cling on and at times they defended desperately to clear their box.
But in addition to claiming their crucial point, they did make history with the introduction of Kacper Kozlowski who at 17 years and 246 days old became the youngest player ever in the Euros.
Jude Bellingham's record (17 years 349 days) set for England against Croatia earlier in the tournament lasted just six days.