Italy underlined their status as Euro 2020 contenders on Friday with a 2-1 victory over world ranking leaders Belgium an an exciting quarter-final match.
Nicolo Barella in the 31st and Lorenzo Insigne in the 44th were on target for the Azzurri who extended a national record of unbeaten matches to 32.
Belgium scored through Romelu Lukaku from a soft penalty but their golden generation once again failed to go all the way for a first major title for the nation.
Italy now face Spain in the semi-finals in Tuesday at Wembley for a place in the final at the famed London arena on July 11.
Spain beat Switzerland on penalties earlier Friday.
Back on track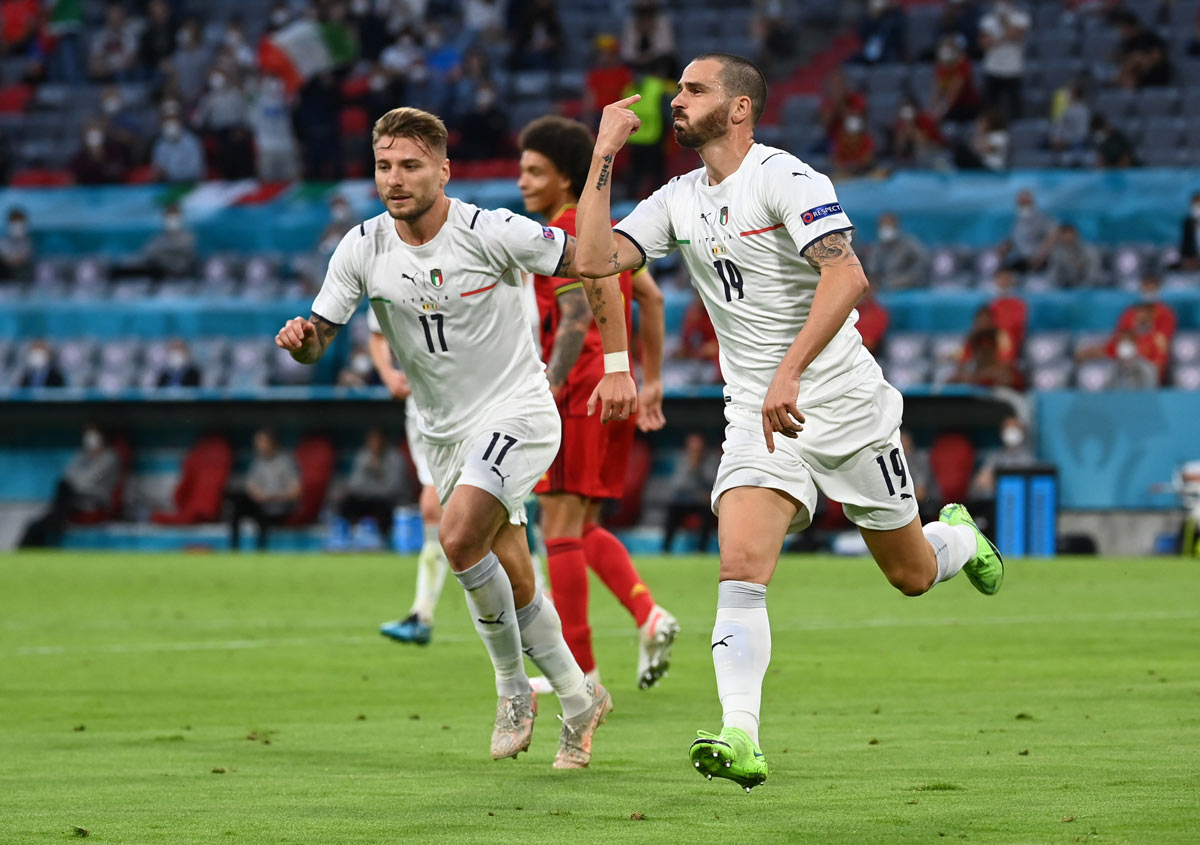 Italy's Leonardo Bonucci (R) celebrates scoring his side's first goal that was disallowed due to an offside position. Photo: Federico Gambarini/dpa
Italy defeated the then two-time reigning champions Spain 2-0 in the last 16 in 2016.
Spain beat Italy 4-0 in the 2012 final.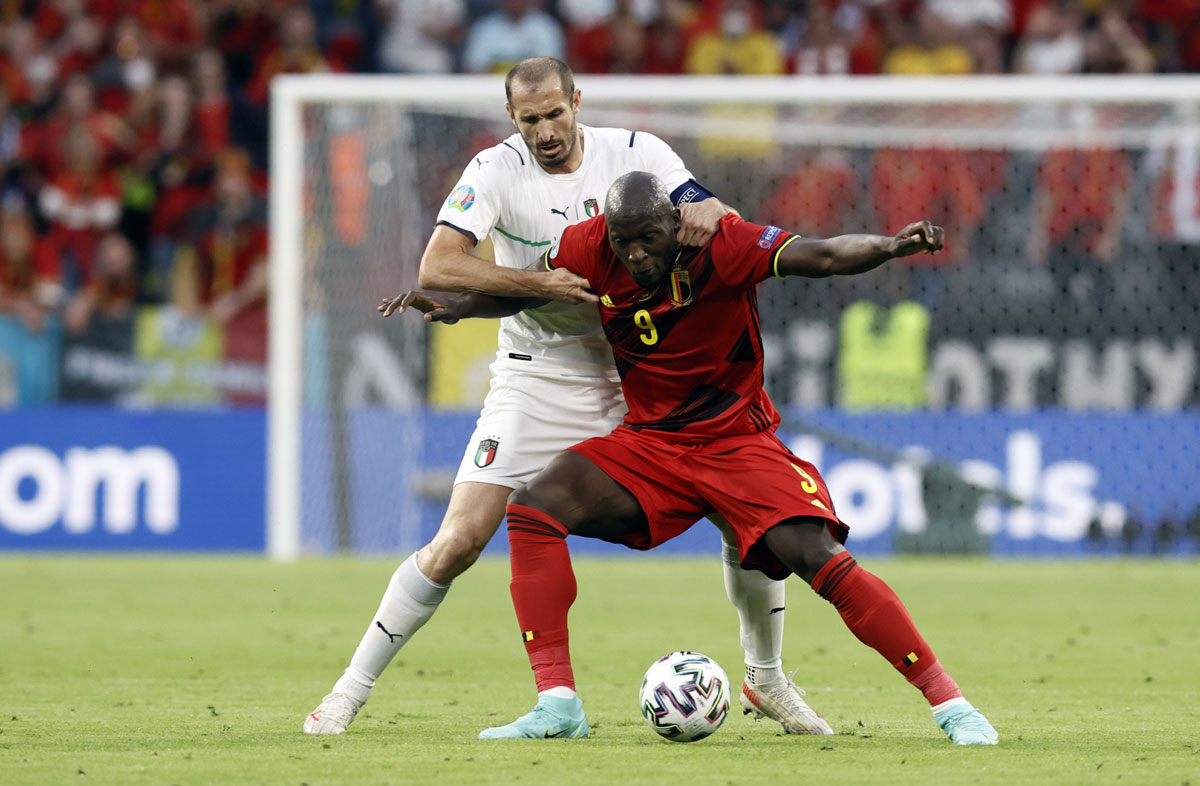 Italy's Giorgio Chiellini (L) and Belgium's Romelu Lukaku fight for the ball. Photo: Bruno Fahy/dpa.
Roberto Mancini's men will hope for the same this time around as they seemed back on track with a performance vastly improved compared to their narrow last-16 extra time win over Austria and more in line again with their three convincing group stage wins.