Norway and Borussia Dortmund star Erling Haaland will miss the Euros because his team didn't qualify.
He is in good company though as other high profile absentees include Sweden's Zlatan Ibrahimovic, Sergio Ramos of Spain and Dutchman Virgil van Dijk.
Following are five prominent players not at the Euros:
Haaland (Norway)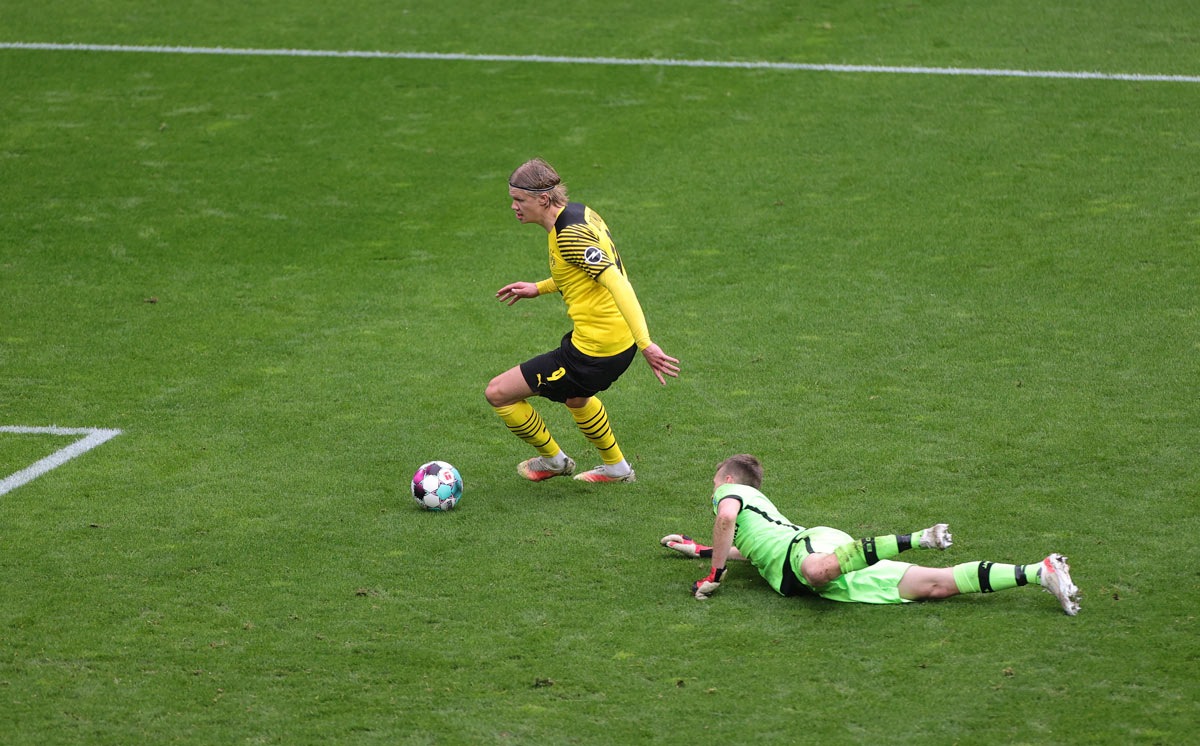 Erling Haaland (L) overcomes Leverkusen goalkeeper on his way to score. Photo: Friedemann Vogel/dpa.
Erling Haaland (20 years/Norway): According to his value of 110 million euros given by the transfermarkt portal Haaland is the most prominent player to miss the Euros.
Haaland featured in only two qualifiers and the play-offs, and didn't score as Norway failed again qualify for the first time since 2000.
"I am really upset. We had the opportunity but it wasn't good enough," Haaland has said.
Former Norway campaign John Arne Riise meanwhile criticised Haaland for being far less emotional on national team duty than in the Dortmund shirt.
Ibrahimovic (Sweden)
Zlatan Ibrahimovic (39/Sweden): The announcement of the veteran AC Milan striker to return into the national team after five years electrified not only Sweden fans but the entire football community. His stunning backheeler 2004 against Italy is one of the alltime great goals at the Euros.
The charismatic Ibrahimovic returned with two assists in his first two games but a knee injury then denied him playing at the Euros.
"Of course it is sad. Especially for Zlatan but for us as well," coach Janne Andersson said.
Ramos (Spain)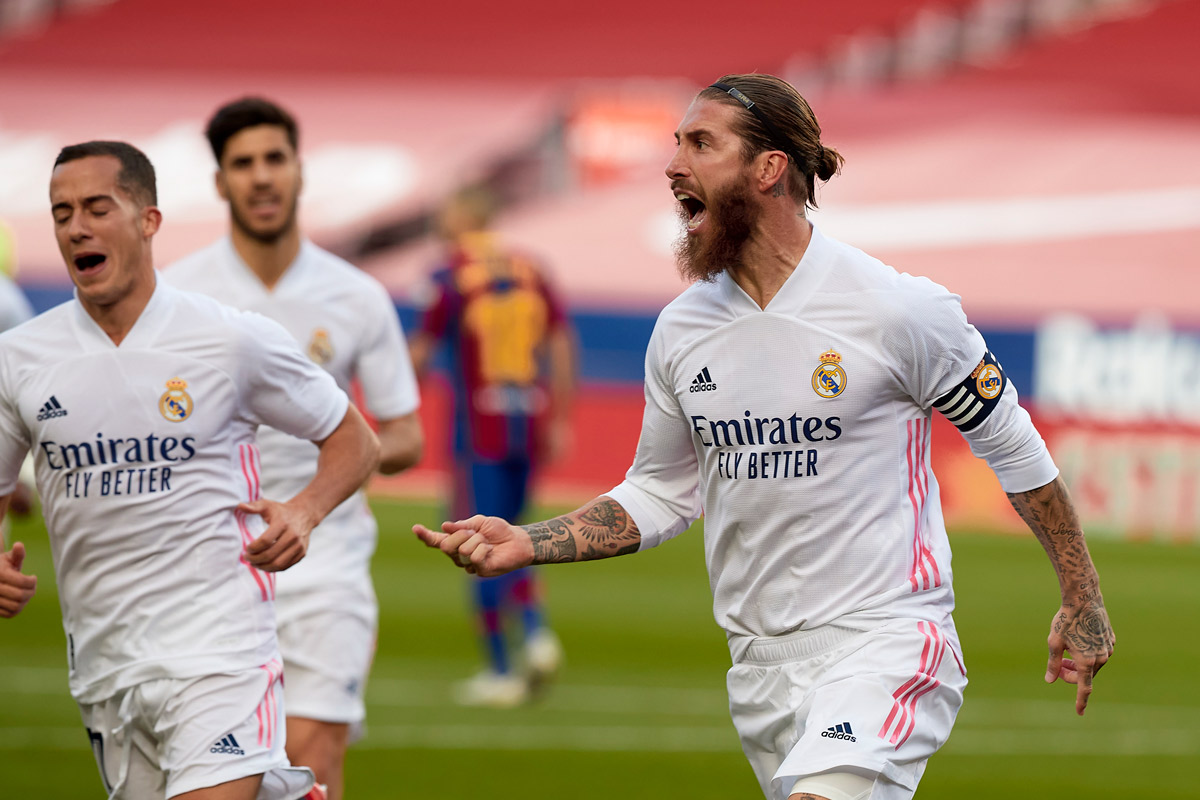 Sergio Ramos celebrates scoring against FC Barcelona. Photo: David Ramirez/dpa.
Sergio Ramos (35/Spain): The Real Madrid and Spain defender could have become the most-capped player of all time at the Euros as his 180 Spain games are just four shy of the 184 from record holder Ahmed Hassan of Egypt.
But Spain coach Luis Enrique had other ideas and did not nominate the centre back who won two Euros and the World Cup between 2008 and 2012 but has struggled with injury in recent months.
Luis Enrique said the decision wasn't easy but said "I must do what is best for the team."
Ramos spoke of a painful experience but vowed that "I will now by a fan and cheer the team on from home."
Fati (Spain)
Ansu Fati (18/Spain): The Barcelona teenager is considered a huge talent by many and gained plenty of fame late last summer for his frequent involvement in goals in the league and Champions League.
He has become the youngest scorer in Spain team history but the dream of a first appearance on the big national team stage ended in November with a severe knee injury from which he is yet to return.
Van Dijk (Netherlands).
Virgil van Dijk (29/Netherlands): Considered the world's best defender by most experts, the Liverpool centre back had hoped to recover from his cruciate ligament tear early in the season in time for the Euros which would have been his first major tournament.
But he had to concede in early May that he would not make it, saying: "Obviously I am very gutted to miss the Euros and leading out my own country there, but things have been like they have and I have to accept it – we all have to accept it."