August 5, 2021 at 12:18 PM
In the end, the Finnish boxer Mira Potkonen will not see her dream of contesting the Olympic boxing final in the Women's Light category (67-70 kilos) come true.
The athlete's sisu crashed on Thursday against the wall of the other contender, the Brazilian boxer Beatriz Ferreira, who won the match on points at the Kokugikan arena.
Winning that fight was worth at least a silver medal and a chance to fight for gold, but for the 40-year-old Finnish boxer it meant so much more.
Mira Potkonen wanted to say goodbye to high competition with a great triumph, and an Olympic final was the ideal setting for the curtain to fall on this athlete, who in the last Olympic Games in Rio de Janeiro won the only medal that Finland brought home.
Perhaps for this reason, the frustration made Potkonen burst into tears as soon as the triumph of Brazilian Ferreira was announced.
The athlete later appeared in tears before the cameras of the Finnish broadcasting company (YLE), still emotionally knocked out by what happened in the combat and without being able to answer the reporter's questions.
"I don't even know what I'm going to do from tomorrow," was all she could say when asked about her future plans as an athlete.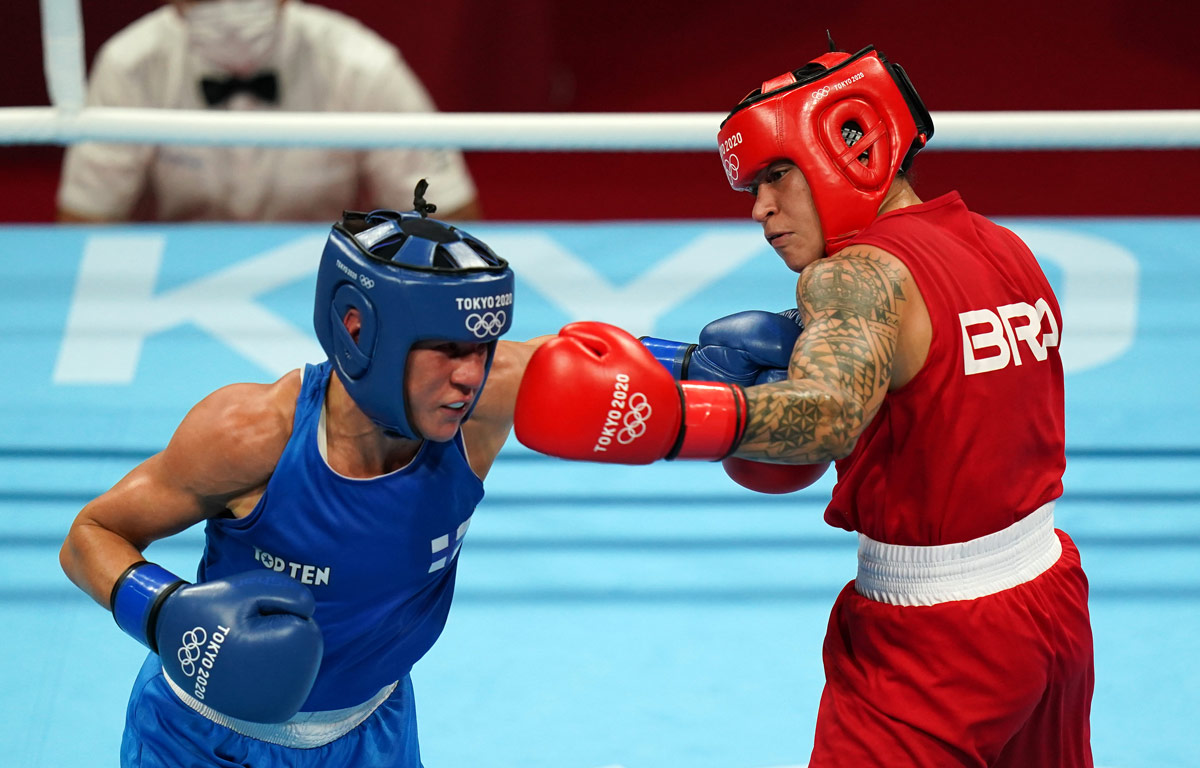 Brazil's Beatriz Ferreira (red) and Finland's Mira Potkonen in action. Photo: Adam Davy/dpa.
A medal with a bitter taste
Despite the defeat, the Finnish boxer has won a well-deserved bronze medal, which is the second medal for the Finnish delegation at these Olympic Games. However, this is a medal with a bitter taste, as it comes after being defeated in the semifinals.
In boxing, in the Olympic Games the winners of the semifinals contest the grand final, but the two fighters who fall in the semifinals win a bronze medal.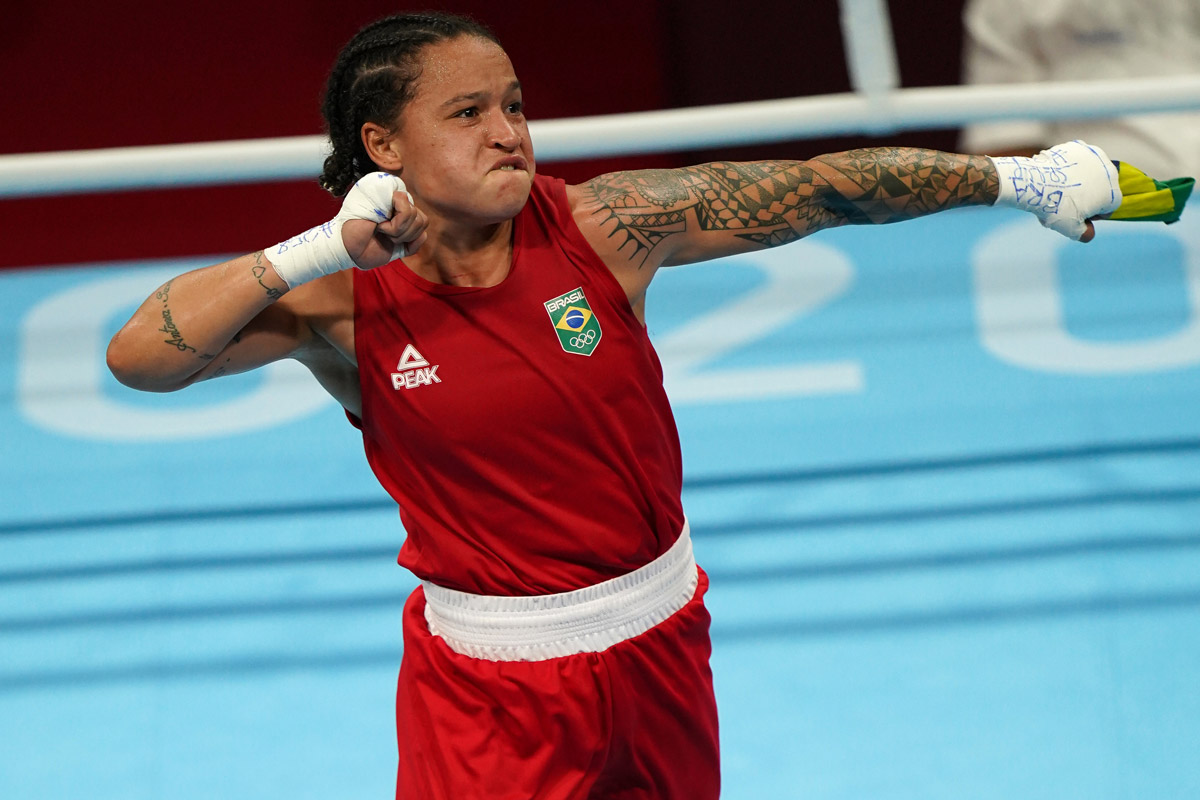 Brazil's Beatriz Ferreira celebrates victory at Kokugikan Arena. Photo: Adam Davy/dpa.