February 11, 2022 at 9:51 AM
Finland's Iivo Niskanen reigned supreme again in a classic style cross country ski race on Friday to win a third career Olympic gold.
Niskanen led at all the splits as he beat Russian skiathlon gold medallist Alexander Bolshunov and Norway's Johannes Hösflot Kläbo in Zhangjiakou over 15 kilometres.
Niskanen earned team sprint gold in 2014 and had 50km gold at the 2018 Games in classic style, and got bronze in Sunday's skiathlon where he had been tied for the lead with Bolshunov in the classic style portion.
He was top as well in both World Cup season races over 15km.
Gold in 37 minutes 54.8 seconds came the day after his sister, Kerttu Niskanen, missed women's 10km gold by four-tenths of a second against Norway's Therese Johaug.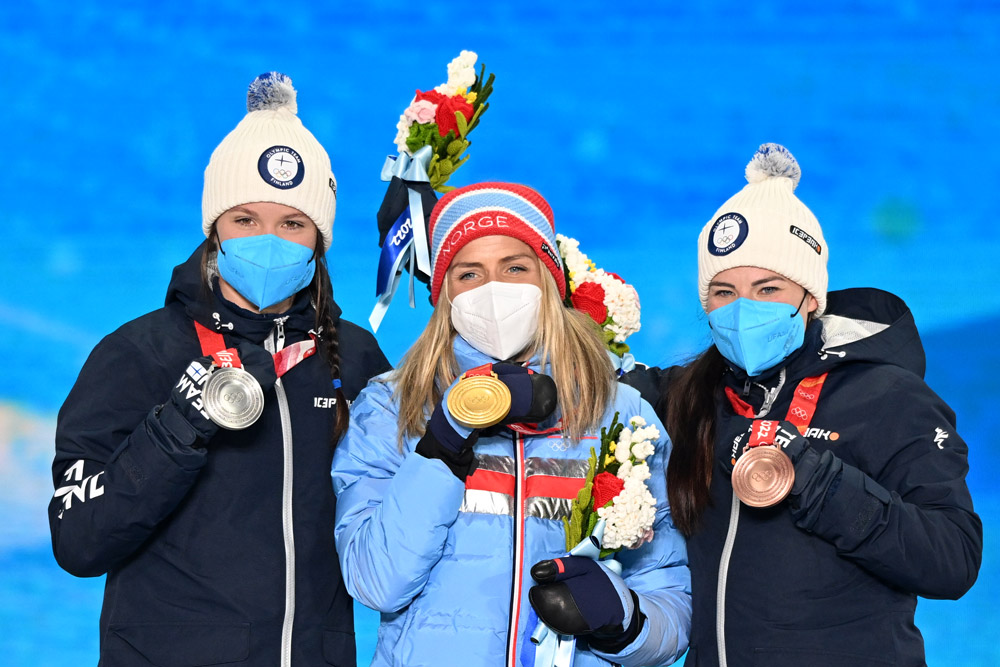 23.2 seconds behind
The men's race was not that close as Bolshunov was 23.2 seconds back for a fourth Olympic silver medal overall. Kläbo trailed by 37.5 seconds for his first major event medal outside sprint and relay races, improving from 40th place in the skiathlon.
Retirement-bound Swiss veteran Dario Cologna came not even remotely close to a fourth straight gold over the distance, finishing 3:45 minutes behind Niskanen.