February 18, 2022 at 11:42 AM
Finland's men beat Slovakia 2-0 in the semi-finals and now hope to come third time lucky in the Olympic gold medal game on Sunday.
Sakari Manninen gave Finland a first-period lead on the counter and although Slovakia pressed they found no way to beat goalkeeper Harri Sateri.
Harri Pesonen then wrapped up matters with an empty-net goal 38.6 seconds before the end on Friday.
Finland, rated a top contender in the absence of NHL stars at the Olympic tournament, had also beaten Slovakia 6-2 in the group stage.
"What a great opportunity for us to play for the brightest medal. It's pretty cool," Pesonen said.
"Every tournament teams could look good on paper but we know that you still need to deliver on the ice and take the win. We've managed to control the situation where we are not the underdogs. That shows that we are mentally strong, which is a good thing."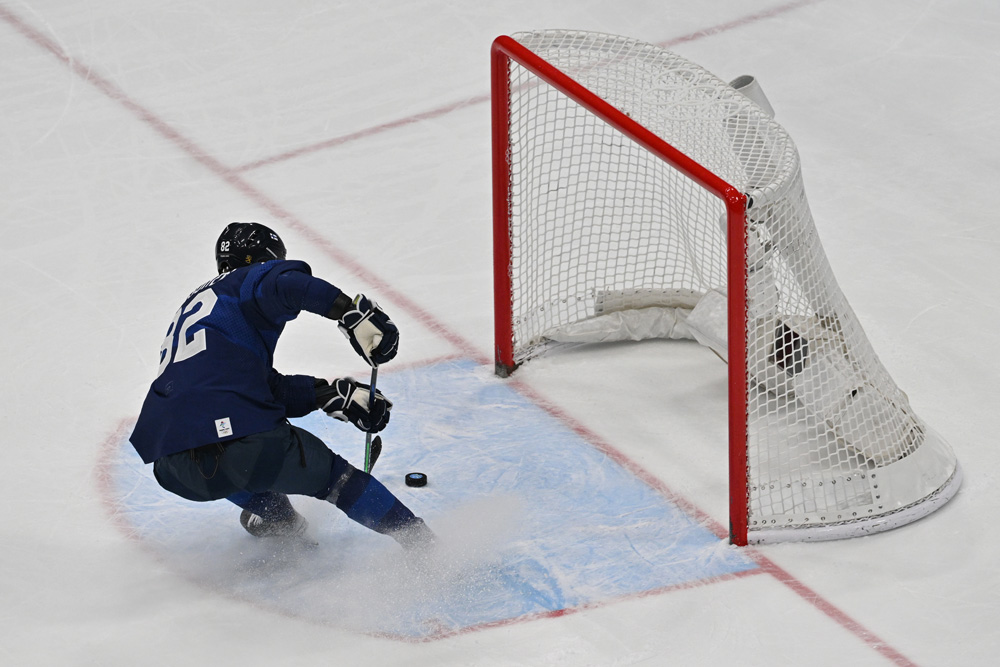 Coach Jukka Jalonen praised the defensive effort, saying: "If you want to win, you have to defend well and that is what I think we did really well. There was not much room for the Slovakian forwards. It is one of our strengths."
Two lost Olympic finals
Finland reached the Olympic final twice before, losing in 1988 to the Soviet Union and in 2006 to Sweden.
The three-time world champions will face one of the two again on Sunday as Sweden and the 2018 winners from the Russian Olympic Committee contest the second semi-final later Friday.
"They (Sweden) are old rivals and Russia, well they are both our neighbours. It does not matter, we don't have favourites," Jalonen said.
Slovakia will be playing for their first Olympic medal in the sport in the bronze medal match against the loser of the other semi.