Finland can reach the last 16 on their debut at the Euros and have shaken off the traumatic circumstances of their first game against Denmark when they meet Russia on Wednesday, coach Markku Kanerva has said.
The Eagel Owls (Huuhkajat, in Finnish) won their opener 1-0 against the Danes in a match stopped for close to two hours after Danish player Christian Eriksen suffered cardiac arrest on the pitch and had to be revived.
"The Denmark game was a big challenge, in every aspect. We have recovered well," Kanerva told reporters on Tuesday.
"We are happy that Christian Eriksen is feeling better. We will never forget those images, also after the tournament."
Finland, who qualified for the first time for a major championships, will clinch a last 16 berth if they beat Russia in St Petersburg and Denmark then don't win against world ranking leaders Belgium on Thursday in Copenhagen.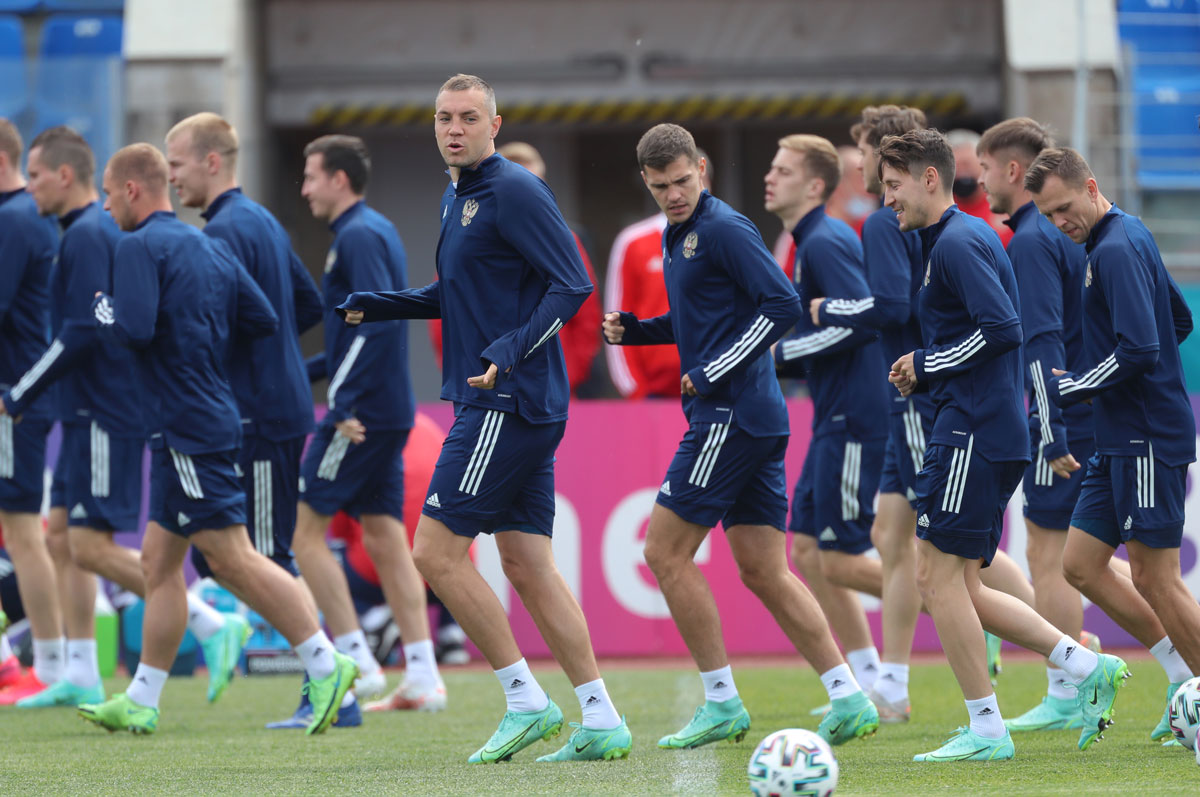 Russia players in a training session ahead of the match against Finland. Photo: Igor Russak/dpa.
"We had a dream"
"We had a dream when we started this tournament. The victory against Denmark was the first milestone. And we have the next milestones in our head," Kanerva said.
"We are looking forward to tomorrow's game. We have gained a lot of confidence from the Denmark game and believe that we can be as successful tomorrow."