Denmark coach Kasper Hjulmand is full of anticipation for his country's Euro 2020 semi-final with England at Wembley on Wednesday.
"That is a great challenge that everyone wants," Hjulmand said in London on Tuesday. "This is something that everyone dreams of as a kid."
But he insisted that a first major semi-final since Denmark won the Euros in 1992 did not make the squad or he himself "more nervous than usual. We're simply looking forward to it."
England are considered favourites and will have the benefit of home backing at Wembley where coronavirus restrictions mean few Danes will be in attendance.
"There's a psychological component at play," he said. "They have many fans but we cannot forget that they also carry a lot of pressure and high expectations.
"So it will not be easy for them. We know that we have to use this situation."
Denmark played England in the last Nations League, drawing at home and winning 1-0 in London.
And Hjulmand feels a repeat is not out of the question. "We're convinced that we have a chance in this game," he said. "Last year in Wembley has given us belief in that, of course."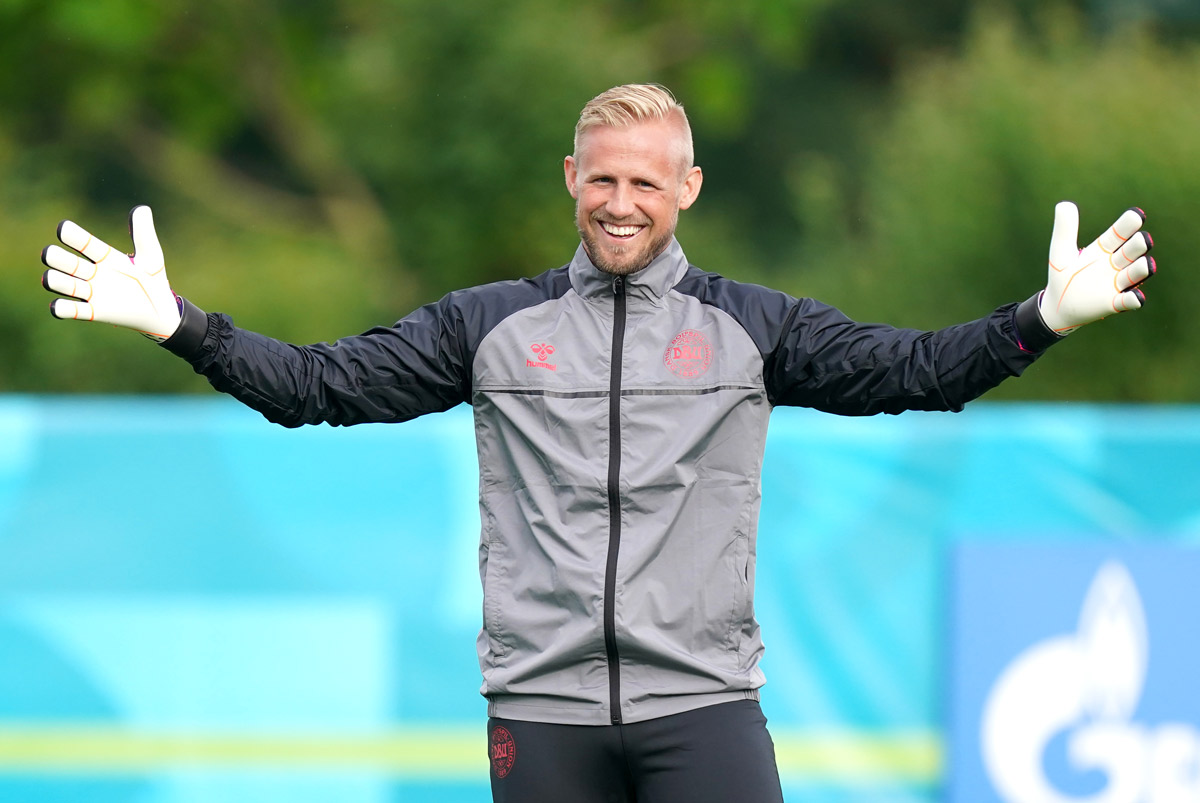 Denmark goalkeeper Kasper Schmeichel in a training session. Photo: Mike Egerton/dpa.
Eriksen
Denmark have built tremendous momentum in the tournament since captain Christian Eriksen collapsed in their first game against Finland with cardiac arrest.
"We as a nation have experienced something very shocking," said goalkeeper Kasper Schmeichel. "And that has definitely brought the country closer together.
"The support we experienced at home is different to everything that I've experienced in my career and life.
"And that will perhaps never happen like that again. But it shows what football makes possible."
'Something special'
Denmark lost 1-0 to Finland after Eriksen's collapse and were defeated 2-1 by Belgium despite a stirring display.
A 4-1 thrashing of Russia carried them into the next round though and they progressed further after a 2-0 win over the Czech Republic in the last 16.
"This squad was already something special," said Schmeichel. "It is only now become clear in a very dramatic way.
"We ourselves never had any doubt of the strength and team spirit we had in the team."