April 15, 2022 at 5:48 PM
Spanish police officers have arrested a couple suspected of forcing their 16-year-old son under threats and physical abuse to sell narcotic substances at the center where he studied. According to a press release from the National Police, it was the son himself who went to the Alicante police station to report the events.
According to police information, the minor told officers that his parents had forced him to sell drugs, mainly hashish, at his school for some time.
To be believed, he showed the police 19 grams of hashish that his parents had given him to make a delivery that same day, in addition to another quantity of a substance that he had kept as evidence a few days before.
Police officers from the Group of Minors activated the protocol for the protection of minors and carried out a search of the family home.
Both parents, 34 and 36 years old and both of Spanish nationality, were arrested that same morning at the house.
During the home search, the police seized 1.5 kilos of marijuana, 113 grams of hashish, several boxes of pills and anabolic substances, tools for drug trafficking, several mobile phones and two counterfeit 500-euro bills.
Hidden guns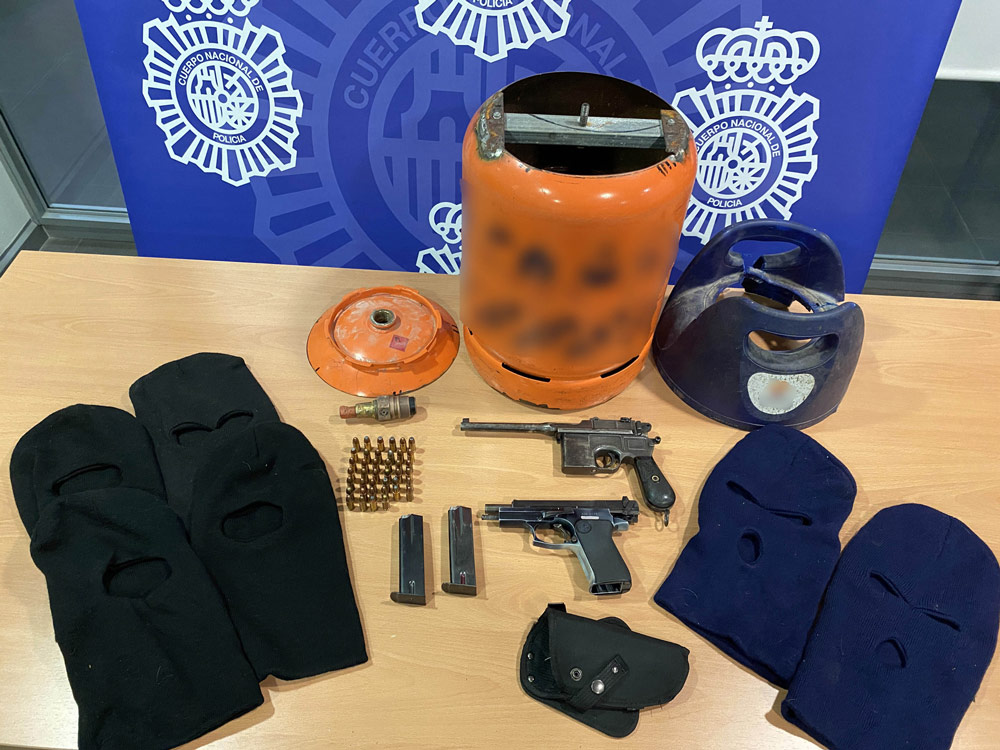 Inside a modified butane cylinder, the police officers found hidden weapons, specifically a 9mm pistol, with the serial number erased, and a 22mm pistol, as well as ammunition and a balaclava. They also seized a large amount of ammunition and two ready-to-use taser pistols.
The Alicante Investigation Court ordered the boy's father to be remanded for these events. He also issued a restraining order and temporarily suspended the exercise of parental authority of both parents, a decision which was extended to a brother of the minor complainant.