February 27, 2022 at 8:59 PM
The Minister of Defense, Margarita Robles, attended the loading of one of the two A400M planes of the Air Force on Sunday morning at the Torrejón Air Base.
According to the Spanish government, the planes will transport 20,000 kilos of personal protective equipment and medical supplies to Ukraine.
The planes will land and leave the cargo at a Polish airport, near the border with Ukraine, where it will be available to the authorities of that country for collection.
The cargo transported by the planes consists of medical supplies (masks, gloves and medical protection suits) and defense and personal protection supplies provided by the Army (helmets, anti-fragment vests and NBC protection).
The Minister of Defense thanked the Army and the Air Force for their great efforts so that this material could be transferred today.
Hospital care for wounded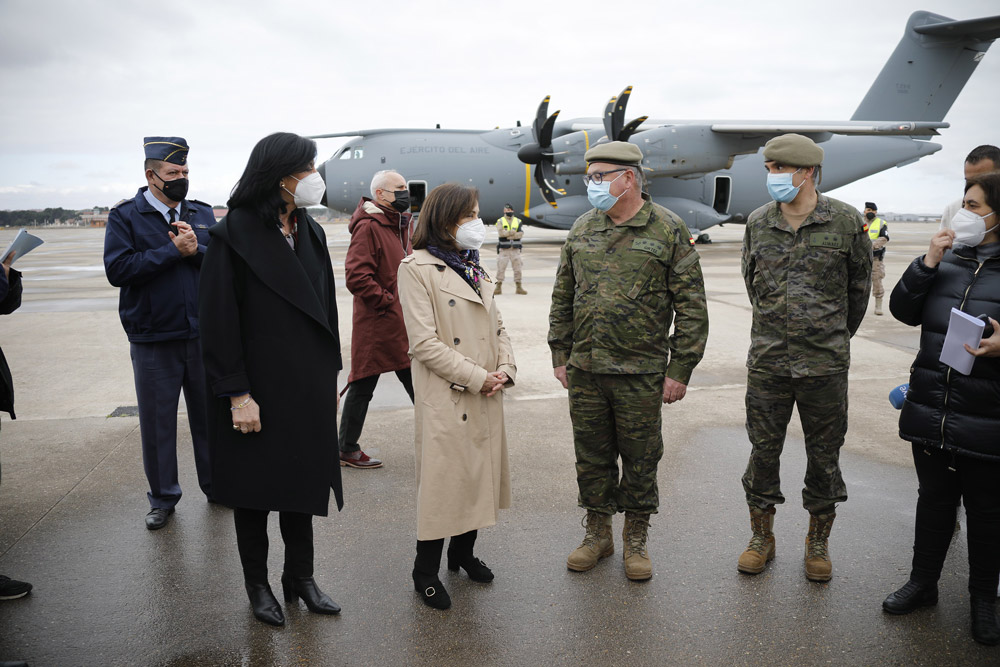 Margarita Robles has also announced that the Spanish Military Health System has offered the Ministry of Health 75 beds in the Central Defense Hospital in Madrid and 25 in the Zaragoza Military Hospital to care for wounded Ukrainians.
The government assures that this aid sent by Spain on an "urgent" basis is added to the shipments to be made in coordination with the EU.
In addition, the bloc will hold a meeting of Defense ministers on Monday to address the situation.