January 8, 2021 at 10:03 AM
Spain was hit by unusually cold weather and snow on Thursday due to a storm dubbed Filomena, with snow falling in the capital, Madrid, for hours and temperatures sinking to record lows in other parts of the country.
"The snow is covering Madrid in white," broadcaster Telemadrid reported, showing pictures of snow-covered cars, trees and parks.
Snowfall was even stronger in other regions, especially in north and central Spain.
In Vega de Liordes in the province of Leon, about 400 kilometres north of Madrid, the lowest temperature ever recorded in Spain was recorded early Thursday morning at minus 35.8 degrees Celsius, according to the regional meteorological institute Noromet.
This was well below the low of minus 34.1 degrees Celsius recorded just the day before in La Llanca in the Catalan Pyrenees.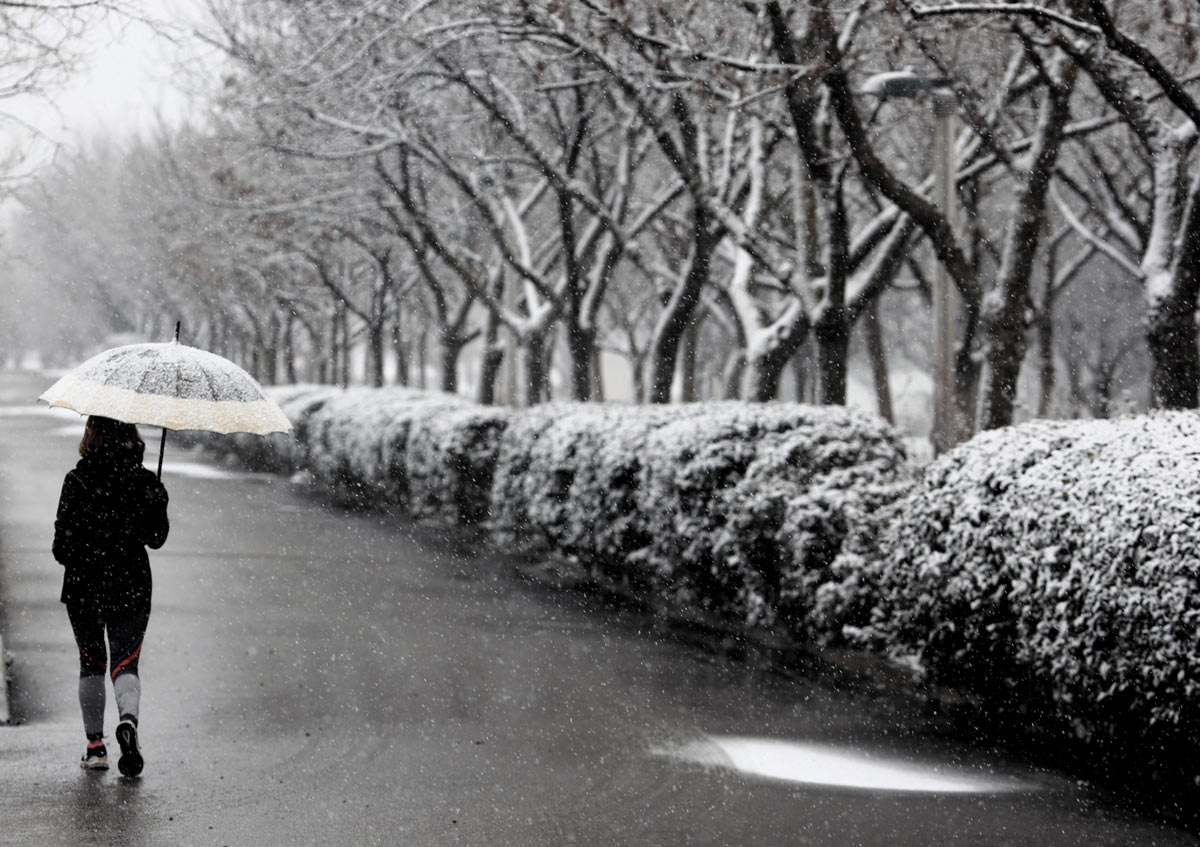 A woman walks with a snowy umbrella in Madrid. Photo: Eduardo Parra/dpa.
Rain, storms
Filomena also caused continuous rain, heavy storms and high waves across the country. On the Canary Islands, numerous flights had to be cancelled due to strong winds, according to the authorities.
In addition to delays in rail traffic, traffic jams formed on highways and country roads, despite the low number of cars due to the coronavirus pandemic.
The storm will continue to affect Spain at least until Sunday, according to meteorologists.
National weather service Aemet has declared an orange warning level for half of the country for Friday. A red warning level was issued for three provinces of the Castilla-La Mancha region.