November 17, 2021 at 11:24 AM
Spanish police officers have arrested eight men suspected of belonging to a criminal group allegedly dedicated to extorting people who contacted prostitutes over the Internet.
According to police information, the victims were men who had been interested in the sexual services offered in false advertisements on various web pages. A few days later, they received via WhatsApp various threatening messages from a number they did not know.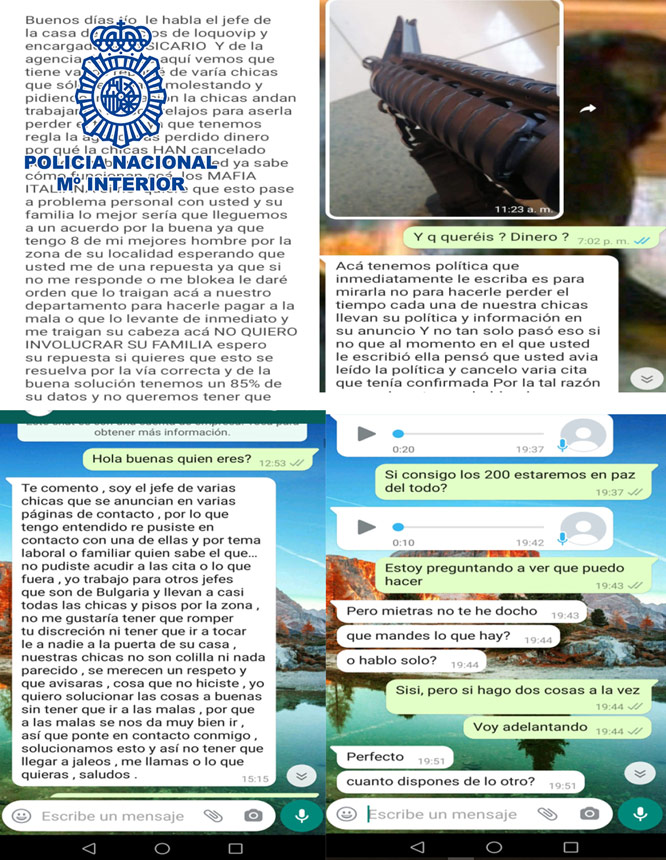 Image: Policia Nacional.
The person who sent the messages was the alleged boss of the women, who reproached the victims for wasting their time and demanded a sum of money as compensation. The person making the threats claimed to be from Albania or some other Eastern European country.
The victims of blackmail, either to prevent their relatives from knowing that they had contacted prostitutes or because of fear of a real risk to their life or that of their family, agreed to pay through bank transfers, payment service providers or other means.
Even so, the extortion did not stop and the perpetrators continued to demand more money, trying to obtain the maximum possible benefit.
Victims from all over Spain
According to a police statement, after various investigations the police officers managed to identify the alleged criminals and arrested them in Madrid and Valencia.
The investigation allowed the resolution of 15 complaints in which the extortionists had obtained 5,000 euros.
Although the group was located in and around the city of Valencia, the extortion victims were from all over Spain.